Here is one thing you wish to grasp as you commence begin looking for influencer opportunities in Kenya. Know that building your brand as an influencer will take plenty of effort, patience and time.

You will not know where to start out. Yes you will have the ideas but you simply may get immersed on what to try and do first or how you may build the brand.
SEE ALSO
Top 4 Highest Paid Kenyan Youtubers: Influencers 2022
How to Become a Powerful Influencer in Kenya in 5 Mins!
Powerful Social Commerce App In Kenya 2022; How A Boutique Business Grew In Only Two Months
Social Commerce in Kenya: Do's and Don'ts in 2022 – Beginners Guide.
5 Important Social Commerce Examples in Kenya You Must Know

Anyone may be an influencer. Did you recognize that?

Let us focus a small amount on the title: How do you find influencer opportunities in Kenya?
Here is my take, the influencer industry is large. It is growing especially now. It is not stopping. Anyone and everybody wants to become a part of it. It has its own advantages.

Research and see if there are any Influencer Networking events near you that you can attend. That is how you start building networks. Connect with brands that have influencers on the identical platform online.
If you select to travel the selection 2 direction, you have the following chance of building a relationship with a brand as an influencer. You never know! A brand may like your influencer skills and judge to partner with you and pay you.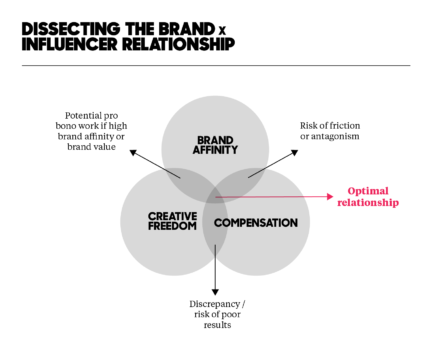 But first ask yourself these questions?
What is my brand about?
Does my niche match with what my audience wants to see?
Am I using the proper platforms?
Have I come up with enough strategies that may target a brand?
Think of more questions which will cause you to have a wider opening about why you would like to be an influencer.
But first, who is an influencer?
An influencer is someone who is understood as an expert within their particular niche and encompasses a following.
Here are a 3 ways of finding these influencer opportunities in Kenya:
There are agencies that have influencers who assist brands. As business surrounding influencer marketing continues to grow, the marketing itself will keep expanding.
As previously mentioned, anyone and everybody wants to become an influencer. People are growing their audiences in specific niches or industry fields. Meaning you've got have to be compelled to draw ways of how you'll talk over with your specific audience.
You will be able to also plan to promote a product or service and perhaps tag another influencer who is within the same niche. If it goes well, that will be your start line if you retain up with the connection that you just want to create.
If you wish to be an influencer, I suggest that you simply join up with center. Create a profile on the platform, which is able to make them visible to brands who are trying to find someone to partner with for campaigns.
Have your social media platforms connected to your profile and permit brands to work out your following and engagement with others.
Also, start exploring more influencer opportunities in Kenya through agencies that match businesses with the right influencers. No matter where you are in, I am sure there is at least one influencer who fits your form of niche and get some inspiration out of him/her.
Your influencer marketing journey must have begun from somewhere. You either showed some love towards them or became inspired. You have got always had the passion to steer people with good advices, and helped them think in new directions about something. Once you figured all that out, you get to work out your audience being attentive to you and started following you.
As you go through this journey of finding influencer opportunities in Kenya, here are 2 quick ways to build yourself:
As an influencer, you are meant to make up a brand or company through how you promote them. Work out your influencer voice and master your craft on the way to execute them. Change the way your audience visualizes something.

Learn to come back up with unique fresh ideas which will both be educative or entertaining to your target market and with time, see what people are paying attention to after you discuss something. Discover what more they require from you.
Begin making profiles on your social media platforms once you feel satisfied with your opportunities and begin to grow. Once you do, make them Professional Accounts. You can decide to have two but if you feel that it may be too much, you can choose one main account.
Professional accounts show the insights you have and can check the results of how many people interact with your profile and the overviews. Learn to balance between your personal and professional life.
What is the difference between Personal and Professional accounts?
| | |
| --- | --- |
| Personal | Professional |
| Engaging with friends and family | Used for doing endorsements, promotions and interacting with your audience professionally. |
Another way is to start your influencer marketing journey through Instagram or Facebook.
Remember, these are accounts that are mostly used around the world. As I said before, know what niche you want to concentrate on. Start with doing activities and maybe do live session with topics that will not bore your audience. Be passionate and confident about it.
Finally,
If you have a couple of ideas, try use two or three and see how your audience feels about it. Do a personal review about it and cancel out the ones that are not engaging well with them.
Interact more with other influencers on the platform and collaborate with them if possible.
Be as clear as possible especially when giving out your own stories. No audience likes being lied to about something just because they want some type of engagement. Say the truth and watch how much your mass gives you the respect you need and engage more on social commerce.
Learn more about Finding Influencer Opportunities and guarantee yourself a successful influencer.