As the holiday season approaches, we are reminded of the importance of coming together to support those in need. That's why we are so excited to announce the #FastToFeed Livestream campaign, a part of the UNHCR's #BongaForLife initiative, which aims to raise awareness and funds for people facing drought in Kenya.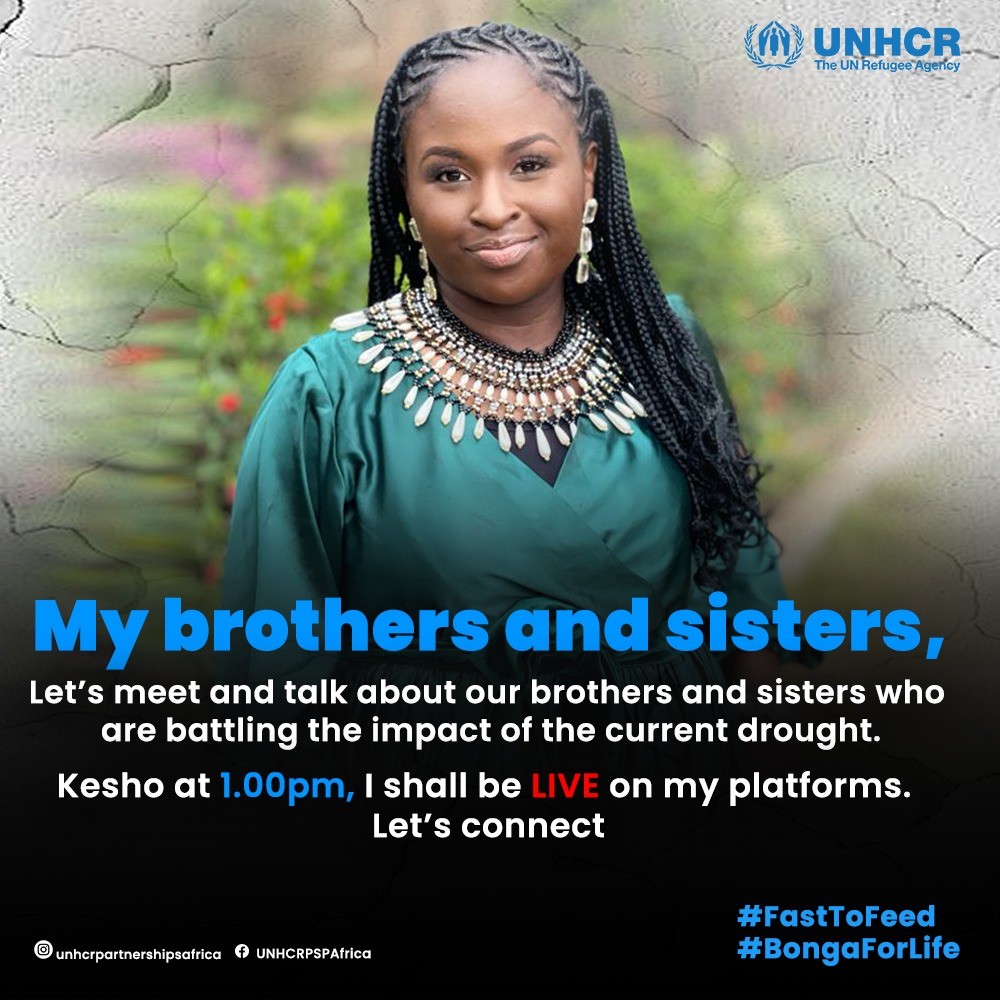 On December 22nd, Mercy Masika will be fasting to draw attention to the ongoing drought and encourage donations to help refugees and host families during the festive season. She will go live on her social media platforms from 1Pm – 5Pm (EAT) to engage with her audience and help raise KES 500,000 for this cause.
During the Livestream, Masika will be joined by other influencers, musicians, and UNHCR goodwill ambassadors who will encourage Kenyans to donate and raise awareness of the campaign. This will include Nameless, Avril, Pascal Tokodi, and Dr. Kingori. We hope to see you there.
To donate using Bonga Points, simply dial *126# and follow the prompts to complete your donation. You can also visit unhcr.twiva.com to learn more about the campaign and how you can help.
This festive season, let's come together to provide aid and support to those facing drought in Kenya. Please join us in making a difference by donating your Bonga Points and spreading the word about this important cause. Together, we can save lives and bring hope to those in need.