This is the entrepreneurial story of Kate, long before she knew of an existing social commerce app in Kenya that changed her business and life for good.
For years now, Kate's boutique had been struggling.
Long days of market denials – simply trying to identify the right audience to showcase her fashion.
Despite her idea of using material that's durable and most go-to buy by the local customers, she always ended up making losses.
A boutique of five years along Biashara Street in Nairobi is mostly considered successful.
The rates of operation are quite high and also the number of customers passing the shop often are many.
The profits were low and late last year Kate considered closing her business and going back home.
Covid-19 initiated a new model of Influencer Marketing in Kenya wave that took Micro, small and medium businesses by surprise.
This new way of business operation had not been identified by Kate who was still using the normal ways of customer interactions like referrals, business cards, signage's, and banners, etc.
This proved hard! Really hard for the regular operations of her boutique.
The new way for small businesses to use Social Commerce platforms made many businesses resort to Influencers to market their products.
Kate did not understand the meaning of online marketing, she found herself in the dilemma of whether to close or still employ the traditional models that did not prove worthy.
As it continued to be clear that online marketing is helping many businesses in the last quarter of 2020, customers began ordering commodities at home.
The idea of rebranding to a Social Shop for her boutique had crossed her mind.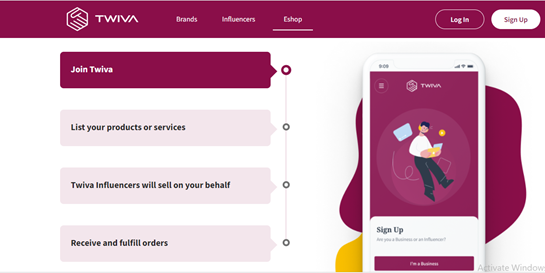 Stumbling on a Social Commerce App in Kenya that connects influencers with buyers was a blind idea that the market had not yet embraced fully.
The pandemic pushed more social attention to influencers who had gained a lot of following.
Most businesses that had had an early lead of employing influencers as part of their marketing crusaders boosted their sales.
The opportunity favored firms that mostly had extra capital which helped them gain the attention of most influencers.
Small business owners like Kate, could not meet the demands of the influencers they mostly see online.
The tough part was getting in touch with the influencer of their choice.
With the new platform, Kate could now put her business to speed, this was her New Year gift.
Just like you, her dream was to see her business improving in profit by using a helping hand on an influencer.
By the end of March when the Government had enforced lockdown measures, Kate's boutique had had a reputable growth.
Her profits increased by 23% compared to the previous days before interacting with the social commerce app.
You can also enjoy the benefits of digital marketing since internet connectivity has increased.
Without a doubt, every business-oriented firm is focusing on Influencer Marketing for more sales and increased market improvements. Just like Kate, you can truly transform your business online.
Let's Explore The Best Social Commerce Practices To Grow Your Small Business In 2022 
Social Commerce is the ability to market and sell products through social media.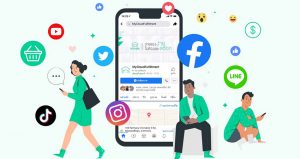 As a business or an entrepreneur, have you ever been on Facebook, and noticed several products on sale pop up in a window where you can easily make a purchase instead of going to the sellers' site to buy?
More so, you can learn about a product on a tweet then purchase it on Twitter immediately!
Well, the social commerce in Kenya embodies a marketing strategy embraced by over 85% of global businesses in ensuring there is surplus flow or revenue with the evolving digital economy.
With huge supporting benefits from the advancement of social media, Facebook, Instagram, Pinterest, and Twitter are slowly becoming easier, faster, and convenient marketplaces.
Let's explore how important they are for your business: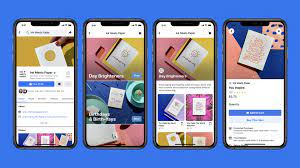 Facebook is already doubling its activities in social commerce.
Businesses are now able to have an operational shop on it.
By just 'creating a shop' you can be able to interact with your customers in both pre-and post-sale ranges for the longest time.
How Facebook marketing works is quite easy and strategic. Having a test release of your products on your shop, makes you identify your audience.
If you are a musician, the merchandise you need to sell should always mirror your target audience. This is an important point to start with.
However, you don't have to release all your inventory on Facebook. Experiments are always important when here.
Since Facebook is a social network, you do not have to overwhelm your audience with unending choices, but narrow it for them.
The greatest advantage about Facebook is that, once you have established your market there, it would be hard for you to make losses.
Using accurate messaging and monitoring reviews can be a chance for your business to bounce high.
Facebook ads can also be used to sell your products!!
Instagram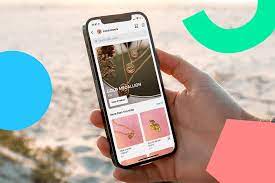 Facebook data reveals that some 70% of shopping enthusiasts always check their Instagram pages for purchases. With the new social commerce app in Kenya, it means a shopper never has to leave their IG page when making a purchase. They buy on the platform and the payment reflects on the backend of the app.
One important thing to note is that Instagram has introduced 'Instagram Shopping', a feature that allows users to tap on them and view the products being sold.
More than 70 countries worldwide are now using Instagram shopping as a familiar feature in their economies.
>>>Get the best marketing and selling experience using this social commerce app in Kenya
Twitter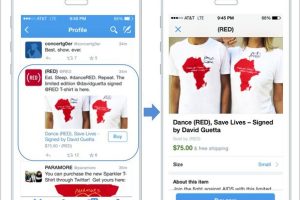 Twitter is growing at a very steady rate. Most businesses are using this platform since it deals with real-time messaging.
By investing in trending hashtags, it is easier for you to connect with a huge audience that can easily be converted to buyers.
However, the Twitter platform hasn't completely designed a layout for a shop, as a business in marketing, it is easier for you to show-case using real-time trending stories.
Pinterest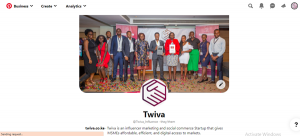 Pinterest released its buyable pins in 2015. With just 30 million acts on the platform, Pinterest reported a double increase in acts to 60 million.
What makes this platform unique is that a small percentage of it is original at least 80% of the total is re-pins. This would help you a lot as an original content creator.
As a business, you can visualize your products to look more appealing and Catchy on Pinterest.
Understanding the performance of different social media platforms is one of the basic knowledge you need to have as a business.
However, when things don't work to your expectations, you can try using Influencer marketers.
These are agencies that mutually assist content creators to give your product visibility to their different social media platforms that have huge engagement activities while you manage the flow of your products.
Connecting is easy!
With the changing world, things are even easier since technology is being brought closer to each business through the use of a smartphone.
Shopping Offline is typically a social experience.
Sometimes customers go ahead to ask some of their friends what products to buy, to who will they get them from, and at what cost would they incur buying them?
Why is the Social Commerce app in Kenya so popular?
The evolving technology has increased the use of smartphones and social media platforms, online shopping referred to as e-commerce is changing rapidly and becoming more social.
Statistics from Google say that at least 74% of consumers are relying on social networks to guide their purchases.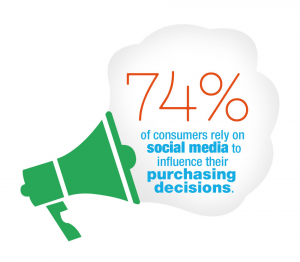 Therefore, it's no brainer to try luring customers to buy on your site while social media is easily sellable.
Social Commerce has opened up doors to a huge array of customer interactions that were not there before
These include group buying, social shopping, mobile apps, and retailers with their social features and also shopping integrated into social media platforms.
As a business, it would be easier for you to market easily by the influence brought by social commerce today.
By focusing on making the best of your interactions in different socials, or also employing influencers with their different marketing strategies you can easily boost your business.
>>>Download the best social commerce app in Kenya here
In conclusion….
We can easily say that Social Commerce is diversifying online buying into a more interactive stage for most businesses.
However, if you want to make the best out of Social commerce you need to remember that;
Not everyone is sold based on social commerce. Audiences are different, understanding each target market is always important.
Understand if your business can easily sell online and if you can manage your public image as a brand.
Always be on the lookout for trends. You need to keep an accurate understanding of any future possibilities and features.
Research is crucial. For example, as a beauty business, it would be hard to use an audience focused on mechanics. When getting influencers to promote your brand research is important too since they all have different audiences.
Always cross-reference your audiences on your different sites. Make sure they match your messaging.
Always optimize your social presence. This is important, especially when trying to get your business analytics.
Social ads also help. Consider having them increase a little traction in your social presence and engagements.
By looking at how this social commerce app in Kenya is helping different businesses, it is with no doubt that it is the best marketing strategy you can employ in your business.
These are the strategies you can use to ignite your marketing potential in the economy today, which would later improve on the return on investment (ROI).
Watch the video below on how to connect with the Twiva Platform here:
Register Your Business Here Today!
For more enquiries, talk to us today at [email protected] or call us directly on +254 708 088 114 for more information.