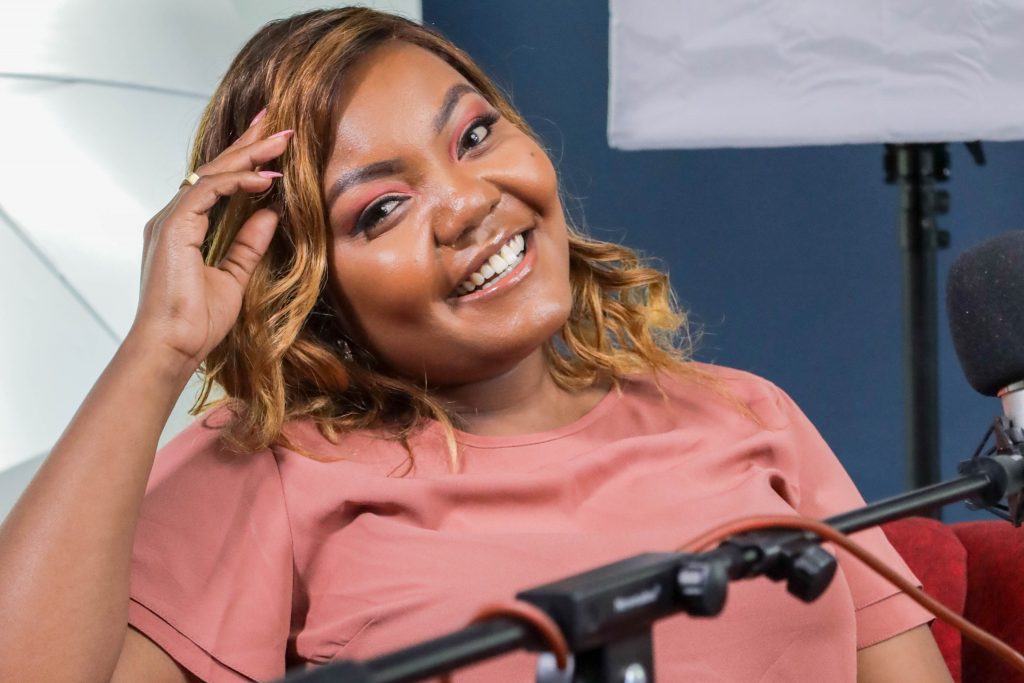 Looking for a way to escape the mundaneness and madness of life and find something entertaining and informative to listen to? Look no further than the world of podcasts.
With the rise of podcasting in Kenya, it's no surprise that there are so many great and entertaining shows to choose from. From comedy to news to pop culture, there's something for everyone.
Here are the top 10 best podcasts in Kenya 2023 that you won't want to miss.
The POVPodcastKe by Cate Rira
With a unique perspective on life in Kenya, Cate Rira brings her wit and humor to this podcast. Each episode features interviews with Kenyan entrepreneurs, creatives, and change-makers.
Her unique blend of humor, insight, and storytelling is sure to keep you entertained. In this podcast, people get to share their own point of view on matters without being judged or corrected.
Legally Clueless
Hosted by Adelle Onyango, Legally Clueless is a podcast that explores the personal experiences of young Kenyans. The show covers everything from relationships to mental health to career choices, and everything in between.
Adelle's infectious laughter and bubbly personality make for a fun and relatable listen. If you love listening to a good story you should definitely go and check out the podcast.
The Messy Inbetween Podcast
The show's hosts, Lydia Km and Murugi Munyi, are both creatives. They bring their unique perspectives to each episode, creating an open and safe space for listeners to explore a range of topics.
One of the things that sets The Messy Inbetween from other podcasts apart is the hosts' willingness to explore topics that are often stigmatized in Kenyan society, such as mental health, sexuality, and gender identity.
The show's frank discussions and honest approach to these subjects make it an important resource for listeners who may not have access to other avenues for information and support.
In addition this is one of the podcasts that focuses on taboo topics, it also covers current events and pop culture, providing a fresh perspective on local news. The hosts bring their unique senses of humor to each episode, making it both informative and entertaining.
The Joyride Podcast
Is a lighthearted and fun show that explores the experiences of young people in Kenya. Hosted by Ben Cyco and his wife Wanjiru Njiru, the show covers a range of topics from relationships to career paths to navigating Nairobi's nightlife.
The hosts have a great rapport and their conversations feel like catching up with old friends. Their podcast has been one of the fast-growing podcasts and which led them to start their own campus tour. Just to engage with the young folks in school.
Sandwich Podcast
This podcast is hosted by Joan Melly, Owen, Kibz, and Nyamita. It has a unique sense of humor and the topics are pretty relatable to every Kenyan.
In this podcast, they get to talk about anything and everything a "mraiaa" can relate to. If you're looking for a laugh, this is the podcast for you.
Man Talk
Is a popular podcast hosted by Eli Mwenda and Oscar D. Koome, two Kenyan creatives with a passion for exploring the nuances of masculinity in today's society?
The show is a space where men can have open and honest conversations about their experiences and struggles, discussing everything from relationships and mental health to career goals and personal growth.
One of the unique things about Man Talk is its emphasis on vulnerability and self-reflection. Eli and Oscar are not afraid to get personal, often sharing their own struggles and vulnerabilities on the show.
This creates a relatable and authentic listening experience for their audience, many of whom appreciate the opportunity to hear from men who are willing to be vulnerable and open about their lives.
Man Talk is one of the podcasts that has covered a wide range of topics since its inception, including toxic masculinity, fatherhood, self-care, and more.
The Mics are Open
If you're looking for a podcast that talks about relationships, love, and life, then The Mics are Open is for you. Hosted by G Money and Calvin, this podcast is all about sharing experiences and giving advice on relationships and life in general.
From breakups to makeups, this is one of the podcasts that have got you covered. The hosts also occasionally invite guests to share their experiences and opinions on various topics.
The hosts are open and honest about their own struggles and experiences, and they encourage their audience to share their own stories as well. This creates a sense of community and empathy that is rare in the podcast world.
Simon says
Simon says is a podcast hosted by Simon Maingi, a Kenyan media personality and entrepreneur. The podcast covers a wide range of topics, including personal development, business, and technology. Simon's conversational style and engaging personality make this podcast a pleasure to listen to.
He also occasionally invites guests to share their experiences and insights on various topics. If you're looking for a podcast that will help you grow as a person and a professional, then Simon says is one of the podcasts worth checking out.
Iko Nini
Iko Nini is a podcast hosted by a talented group of individuals, including rapper Mwafreeka, DJ Zaq, Ian, and media personality Rapcha The Sayantist. The show covers a wide range of topics, including music, entertainment, sports, and politics, among others.
It's a unique and entertaining podcast that offers a fresh perspective on current events and issues affecting Kenyans.
What sets Iko Nini apart from other podcasts is the chemistry between the hosts. They have a great rapport and are able to riff off each other, making for a fun and engaging listen. The hosts are also not afraid to share their opinions and take on controversial topics, which adds to the show's appeal.
Shafted with Shaffie Weru
If you're looking for a podcast that covers current events and pop culture, then Shafted with Shaffie Weru is the podcast for you. Hosted by popular Kenyan radio personality Shaffie Weru, this podcast covers everything from politics to entertainment.
The podcast also features guest interviews and covers topics such as relationships, mental health, and lifestyle. With Shaffie's lively personality and his team of co-hosts, Shafted is a podcast that is sure to keep you entertained and informed.
In conclusion, the Kenyan podcasts scene has grown tremendously over the years, and these 10 podcasts are a testament to the talent and creativity of Kenyan podcasters on the different podcasts.
There is a podcast for everyone. So, grab your headphones and start listening to some of these amazing podcasts today!
The Twiva Studios is an ultra-modern studio that serves Businesses and Influencers. We offer amazing product shoots, photo shoots, green screen services, and podcasting services.
If you need professional help creatively and professionally curating content around your products, please reach us at 0708 088114 or email [email protected].