Nairobi, 13 December 2022.
UNHCR, the UN Refugee Agency, joins forces with Safaricom to launch the #BongaForLife campaign to help drought-affected families . UNHCR, the UN Refugee Agency, has partnered with Safaricom to launch the #BongaForLife campaign to support drought-affected families in the Horn of Africa.
The Horn of Africa region is experiencing a catastrophic drought, the worst in 40 years. The drought has severely affected millions of people in Kenya, Ethiopia, and Somalia. Since January 2022, the drought has forced over 1.8 million people to leave their homes in search of food, water, and shelter. Many have lost their livelihoods as flocks of small livestock and cattle have died.
"The unrelenting drought in the region has left many families struggling with acute food and water shortages. Since the end of September of this year, some 24,000 people have arrived at the Dadaab refugee camp in Garissa in need of critical support, including access to clean water, shelter, and food,' said Caroline Van Buren, UNHCR Representative to Kenya. "We are grateful for the generosity of local communities who are sharing whatever limited resources they have, but greater support to assist vulnerable families impacted by the drought is desperately needed."
UNHCR in Kenya requires USD 5.18 million to address critical humanitarian needs for refugees and local host communities affected by the drought in the country. Some 4.5 million Kenyans, mainly in the northern and eastern parts of the country, are also battling with the effects of the devastating drought. As a result of underfunding, vulnerable families are struggling with severe food and water shortages, which may worsen in the coming months if the present rainy season fails. UNHCR's drought response includes both displaced and host communities alike, providing support to vulnerable families impacted by the drought.
"This partnership with Safaricom speaks to the role Kenya's private sector, made up of companies and individuals like you and me, have in helping drought-affected families. We are appealing to Kenyans to donate their Bonga Points to support UNHCR's drought response,' said Nancy Aburi, UNHCR's Chief of Private Sector Partnerships Africa.
Several Kenyan celebrity supporters and digital influencers are supporting the campaign.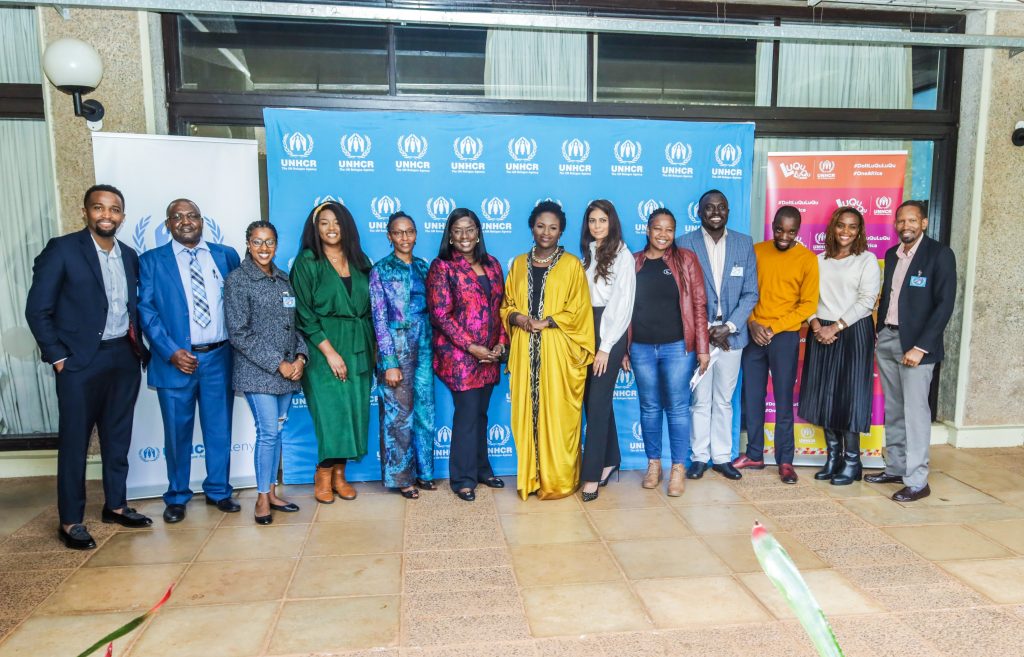 Amongst them is Mercy Masika, UNHCR Goodwill Ambassador, and LuQuLuQu Champion; "This campaign comes when many of us are enjoying the festive season with our families and communities; it is a time when we can exercise our strong faith in our shared humanity and support those who have suffered greatly because of this horrible drought. hope we will come together to answer the call for support and donate our Bonga Points to #BongaForLife in the masses," said Mercy.
Supporting the kickoff, Capwell Industries has committed to USD 10,000 towards UNHCR's drought response. Alongside Capwell Industries, the following private sector companies will be in attendance to help launch the campaign: Isuzu Kenya, ESET Kenya, M-Tiba, Telkom Kenya, The Kenya National Chamber of Commerce, and United Bank for Africa – Kenya.The #BongaForLife campaign will run throughout December and into the new year.
This festive season, donate your Bonga Points to help drought-affected families:
Dial *126#
Select Lip na Bonga Points
Select Pay Bill
Enter the Business Number:329378
Enter the Account Number: Bonga
Add your Amount
Enter your Mpesa Pin