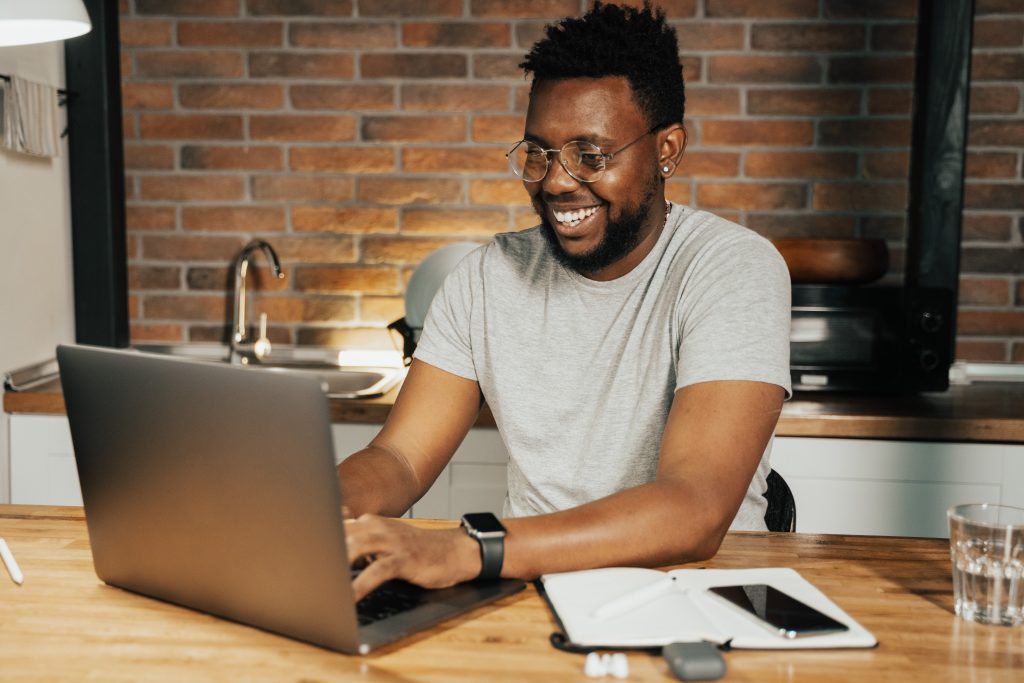 The rise of digital and influencer marketing agencies in Kenya has been prevalent in the last 5 years.
Small businesses are trying to reach more markets through the use of influencers who have the best engagements in their area of expertise.
Not only in Kenya, other worldwide brands such as Infinix, Samsung, Apple, Sony, among others, have been reaching out to renowned Kenyan influencers who help them tap the Kenyan market.
However, the rise of new generation influencers has kept the old generals in the industry on their toes. 
SEE ALSO
Social Commerce in Kenya: Do's and Don'ts in 2022 – Beginners Guide.
Why Should You Care About Social Commerce? And What Is The Importance Of It?
Easy Online Businesses To Start In Kenya That You Don't Know.
How to Become a Powerful Influencer in Kenya in 5 Mins!
Top 4 Highest Paid Kenyan Youtubers: Influencers 2022
The Covid-19 pandemic accelerated the rise of thousands of small businesses in the country. It's estimated that 72% of SMEs in Kenya have embraced digital marketing, because of its ease in reaching wider markets and strategizing on marketing campaigns.
With the surge in more businesses demanding influencer services to satisfy their digital marketing goals, several Influencer marketing agencies have stepped in to bridge the gap between these businesses and influencers.
However, whether you are an influencer or a business you'll expect to work with agencies that assure you quality, affordable, and top-notch services for your benefit.
Here are the best digital and influencer marketing agencies in Kenya you can trust.
TWIVA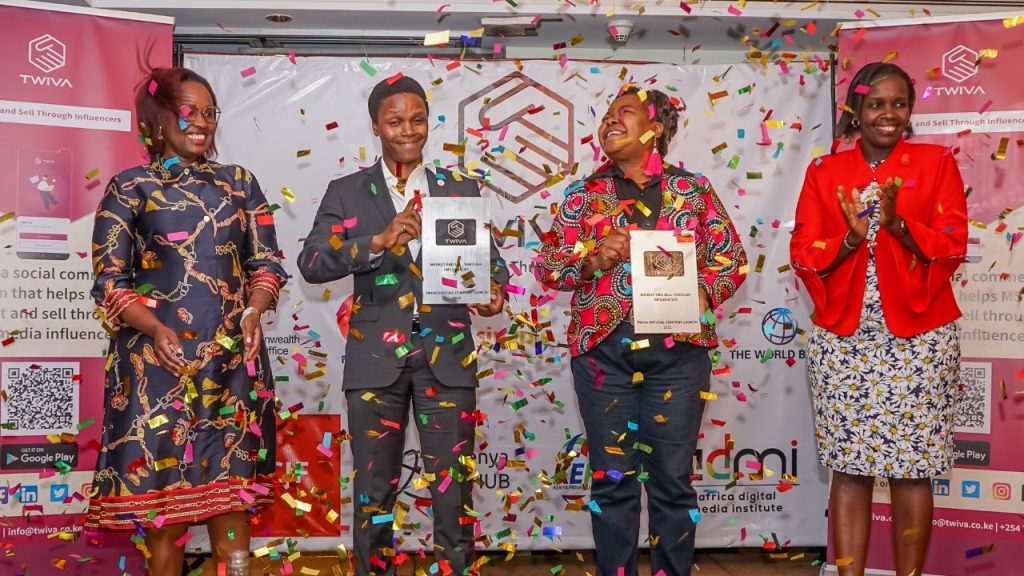 Twiva is the leading digital and influencer marketing agency in Kenya.
As an influencer marketing and social commerce company that gives MSMEs affordable, efficient, and digital access to markets, Twiva leverages social media influencers to market and sell MSMEs' products and services through social media platforms.
Twiva has been working closely with several reputable brands such as MasterCard foundation, Sollatek, and Happybox among others that have opened more ideas in understanding the needs of the Kenyan market.
Twiva has generated an android application software that can be easily downloaded from Playstore. The app allows you to sign in either as a business or an influencer to expand your digital marketing goals.
The company has been making sure SMEs have the right visibility they can get for their products through product listing and pricing.
Influencers too can easily sign-up, built up their profiles, and connect to their social media platforms with the E-shop in the platform for faster product marketing and conversions.
Twiva projects a yearly 10 percent growth of Digital influencer marketing through niche social media opinion leaders who will be marketing products.
With the global influencer marketing platform size anticipated to reach $84.89billion by 2021, Twiva reveals that a compound annual growth rate (CAGR) would shoot by 30.3 percent over the estimated period according to the Star newspaper.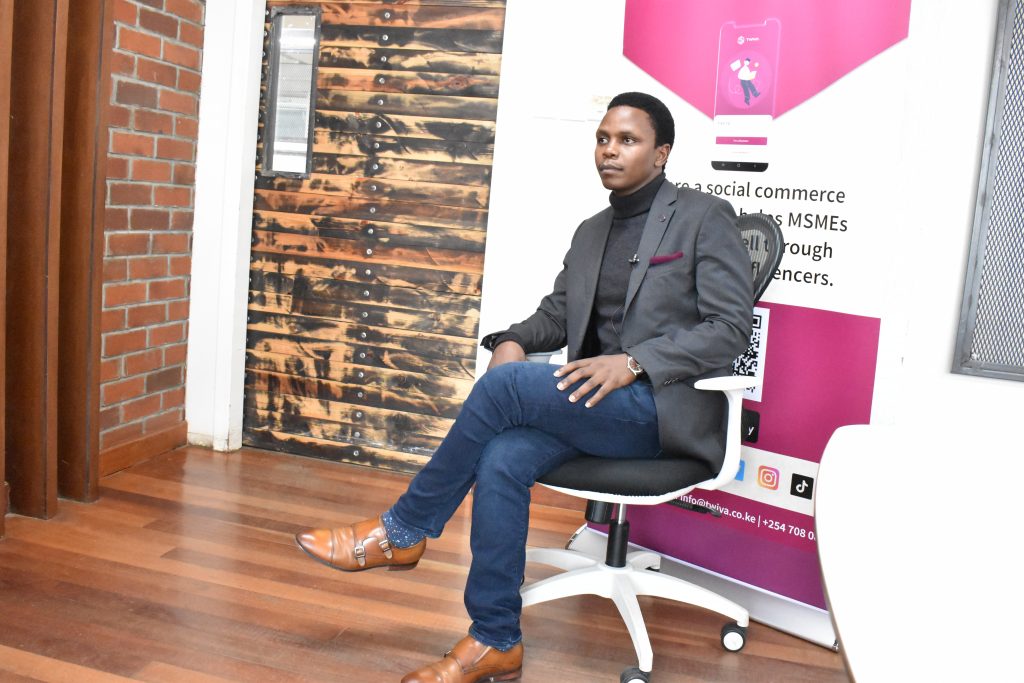 Twiva works with influencers by helping them monetize their content, by placing and measuring it. This helps in deriving data that would give businesses the right tools and platform to sell.
Having influencers, who understand the strength of social media gives businesses on the platform an advantage to sell across different platforms at no cost at all.
If you are an influencer or a business and your main aim is to disrupt the economy with your influence and products respectively, then Twiva in Kenya might be among your number one go-to digital and influencer marketing agencies in Kenya.

You can easily contact Twiva at [email protected], Tel: 0708 088 114 or visit their website www.twiva.co.ke
Growthpad Digital Consulting.

Growthpad digital consulting has been vibrant in helping companies, small businesses and influencers accelerate more of their activities across online marketing platforms in Kenya.
Guided by their game-changing and growth-focused agile designs and digital solutions, the firm brings experience that extends more into digital marketing, strategy, cinematography, marketing operations, and digital optimizations.
Considered among the best digital and influencer marketing agencies in Kenya, they help businesses and other clients tackle their challenges through pragmatic and implementable solutions.
Through this, they have managed to create models that provide good customer experiences deepen brand engagement, and also deliver value for both customers and their business.
Charleson Group.

Charleson Group has been in the digital and influencer marketing industry for quite a while now.
Businesses in Kenya have been able to increase their revenues 3x, 5x, and even up to 10x through their proven digital marketing strategies.
As a company, their main aim is to help businesses and influencers create extraordinary brand experiences in the industry by being their preferred strategic and creative partner.
Some of their case studies prove to have helped powerful brands, inspired culture and increased performances in the digital marketing industry.
SocialMeds Digital.
Being among the leading Digital and Influencer marketing agencies in Kenya, SocialMeds Digital aims at making your marketing easier, less stressful, more predictable, and most importantly fun.
They help businesses reach more markets in social media through their packaged itineraries such as Social Media Marketing, Influencer Marketing, Paid Media, Animation, Production, and all the digital needs for businesses.
Trio Digital Marketing.
Trio Digital Marketing is also considered among the best digital and influencer marketing agencies in Kenya that offers hand-crafted marketing solutions that will help you connect with your customers.
Among the services it offers are Social Media Marketing and advertising, Web Design Management & Optimization, SEO, and Event Marketing with Extensive Social Media Coverages.
In General, when it comes to executing your research on the best Digital and Influencer marketing agencies in Kenya, it's always good to have an oversight of what you expect from them.
The best part about hiring a digital marketing agency in Kenya is that they will help you reduce the extra workload on your marketing strategies, more so complement your efforts with expert support.
Some of these best digital and influencer marketing agencies in Kenya provide tried and tested methodologies that have enabled businesses and influencers to harness the power of social media, hence giving the economy an active edge of businesses competing holistically.
You can choose to stage a productive Digital and influencer marketing campaign easily by being wise and seeking services from the agency of your choice.
For any questions or information, reach out to us our experts are always ready to help you.