Influencer marketing in Kenya has gained more traction compared to a few years earlier.
However, brands have gradually adopted the term, creating a positive ripple in the now-booming industry.
In the last five years, influencer marketing in Kenya has grown from being a subordinate strategy in marketing to being the most valuable and highly sought after by brands worldwide.
Okay so who are the leading influencers in Kenya? In Kenya persons with authority fall under the brand influencers, lifestyle influencers, real estate influencers
Top Real Estate Influencers In Kenya.

Kennedy Odhiambo Alias Crazy Kennar.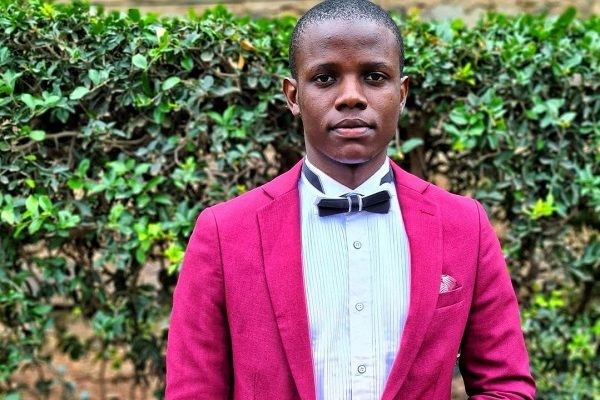 An internet sensational comedian with his easy to relate vines has been among the leading real estate influencers in Kenya. Kennar together with his casting crew have been the ambassadors Mizizi Africa Homes, a real estate firm in Nairobi.
He also opened a restaurant in 2021, Instant delicacies. Using his influence, he has been driving more customers to the business. Kennar has also partnered with big brands like Tusker, Betika to promote their products.

Massawe Japani.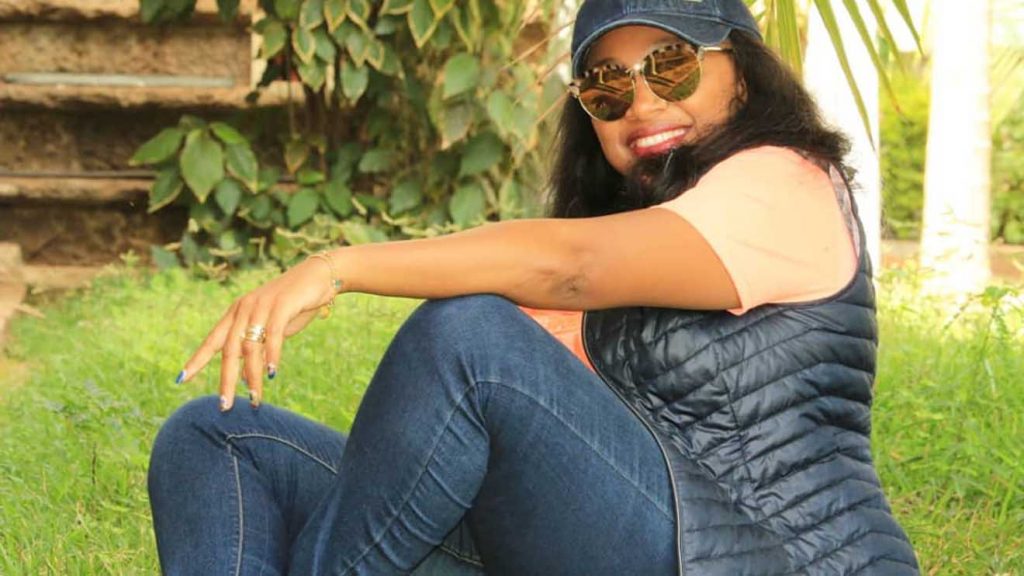 The celebrated media personality at Radio Jambo, has also been promoting real estate firms in Kenya using her positive influence. In one of her posts she is seen promoting Bomma Estate –Mariakani, which is also a real estate agency.

Betty Kyallo.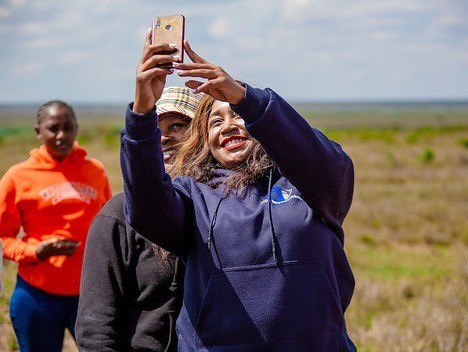 A media personality who is also an accomplished business lady has been involved in a number of real estate firms' promotions. As influencer, she has been pushing more content on her platform involving Risihi Investments, a real estate firm.

Once more the media personality has a chain of businesses well known as she often expresses them on her feeds. Some of the greatest brands she manages are flair by Betty, after-shave by flair and other business rental spots in Nairobi city.
Jalang'o.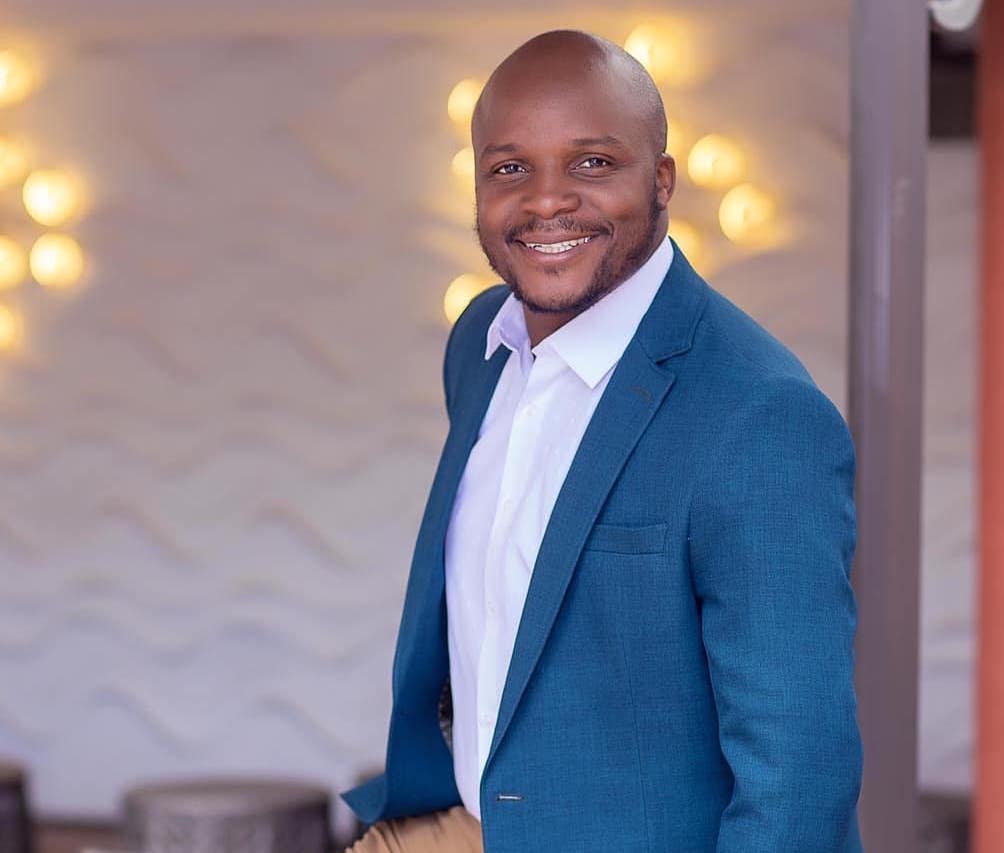 Felix Odiwuor, a sensational media personality/comedian has been vocal in the real estate influencer marketing in Kenya. Among the real estate firms he has been working with is Willstone homes.

Top Business Influencers in Kenya

Njugush.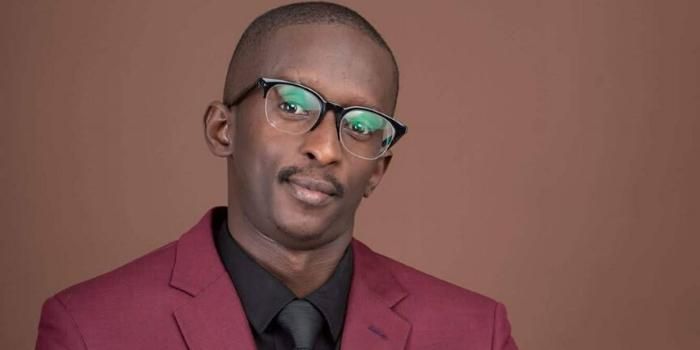 The funny man who gained popularity from the famous TV series "real house helps of Kawangware", has been partnering with brands to push their products. He uses his creativity to tell stories that relate to the brand image. Some of the brands he has been able to promote are Bonfire adventures and safaris, Toilex tissues, Bic Kenya, Quickmart and Naivas Kenya.

Arap Uria.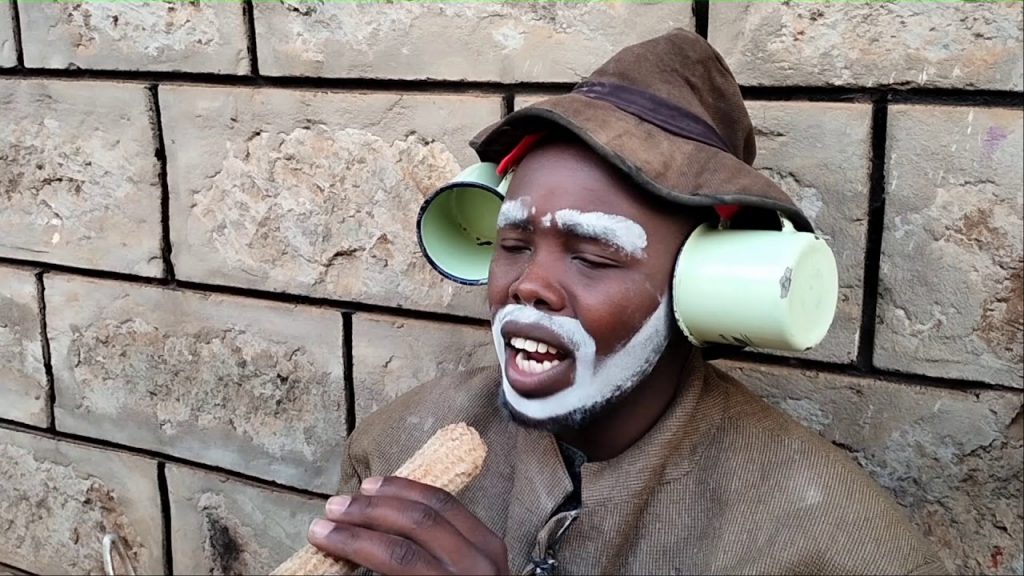 The famous soccer commentator's mimicker has been vocal in copying the exact voices of English premier league commentator Peter Drury. Through his creative ways of generating content, he has had a chance to push the Betika brand in Kenya which is a betting company.

King Kaka.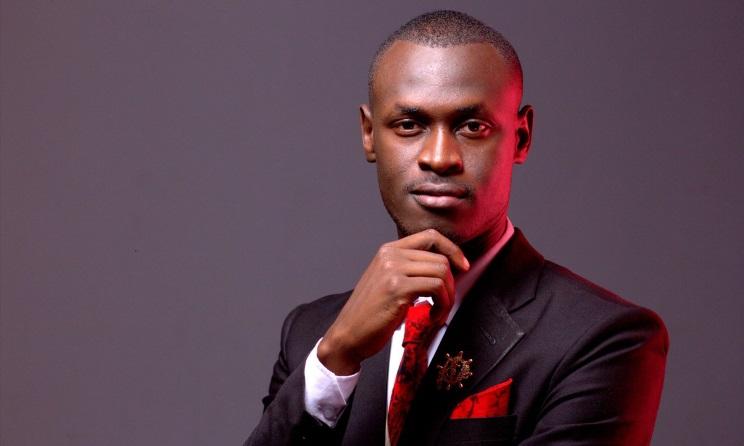 The sensational rapper/producer/business owner has also been partnering with famous brands to promote their market using his huge fan base using . Among the leading brands using his influence to reach clients are Sony Middle East, Coca-Cola Africa, Showmax, Peptang, Safaricom, UNICEF Kenya, Fly Skyward Express, Dentmind Garden City Mall and Remy Martin drink.

Minicheps.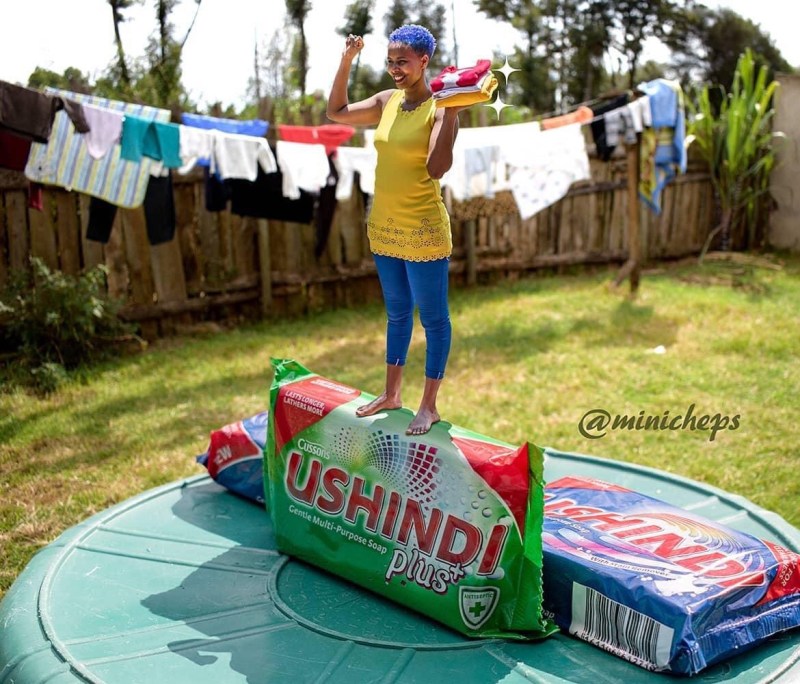 As a creative designer, Minicheps has been using the power of magnification to tell stories that relate to our modern lifestyle. Her creativity has been embraced by many businesses who have been using her to tell stories of their brands. Her content is a corner stone to influencer marketing in Kenya. Among the brands are DSTV Kenya, GoTV, NHIF, Sahl, AMG Realtors, Salit Oil among others.

Akothee.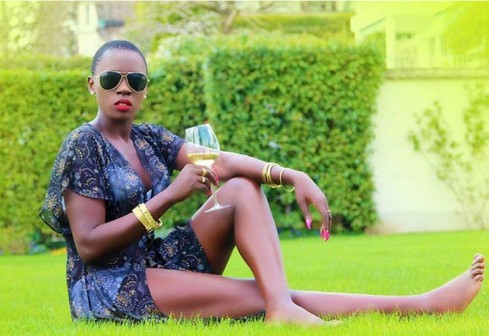 The outspoken businesswoman/musician is also among the listed business influencers in Kenya. Through her narrations, she believes in working hard to become a successful business leader. Among the business she is pushing in the market are Rosy tissues, and also as a business leader she is behind the growth of Akothee safaris, which is a travel agency across Africa.

Butita.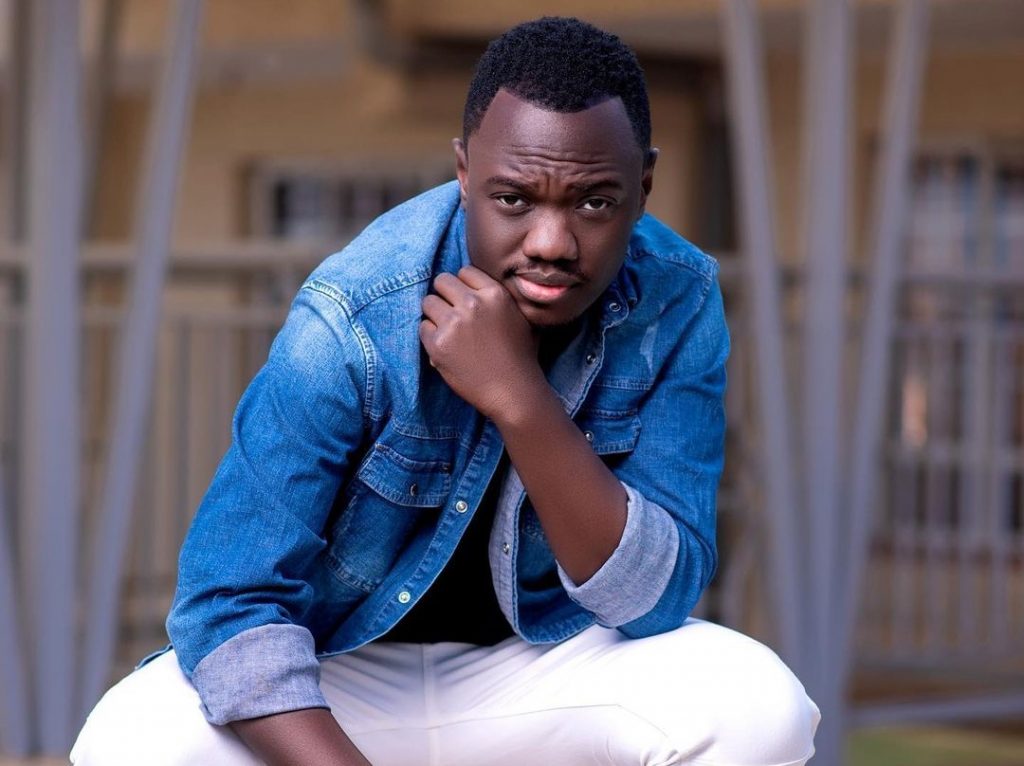 As a comedian under Churchill show, Butita grew her scale of creativity to the level of other Netflix script writers. Despite her influence as a comedian, she also owns and manages SPM Buzz, which is a media company. He has really contributed in influencer marketing in Kenya.

Alex Mwakideu.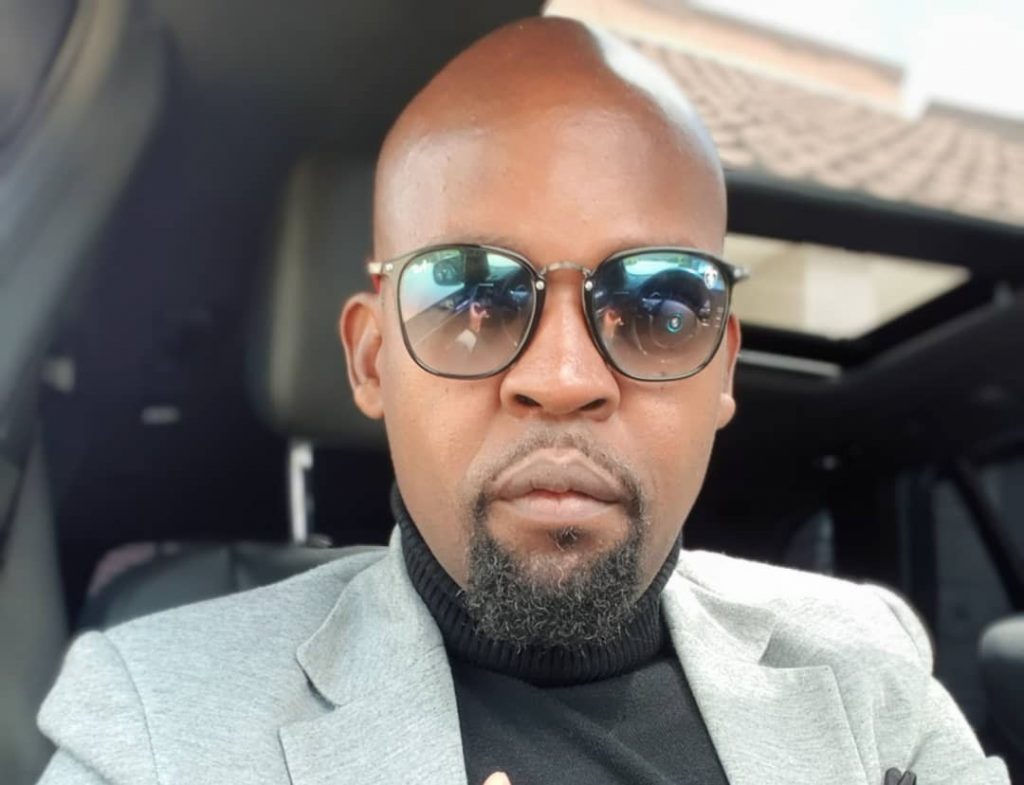 In the Kenyan radio industry, his name would never miss in the top list of great breakfast hosts. Mwakideu has levelled up his radio influence with business too. Pampered village restaurant among other businesses owned by him have been greatly influenced by the radio stint. Partnering with Jalang'o, they've been promoting construction companies who have been supplying materials to build their opposite mansion in Kitengela. He is part of real estate influencer marketing in Kenya.


Bahati.
Kenyan musician is also the owner of East Africa Most Beloved records (EMB), which helps upcoming artists gain musical platforms in the industry. Bahati together with his wife have been brand ambassadors of a number of brands too; like Raha Premium flour, Komarock modern healthcare, Zunguka Africa safaris, Motorhub etc.

Lifestyle influencers in Kenya

The Wajesus Family.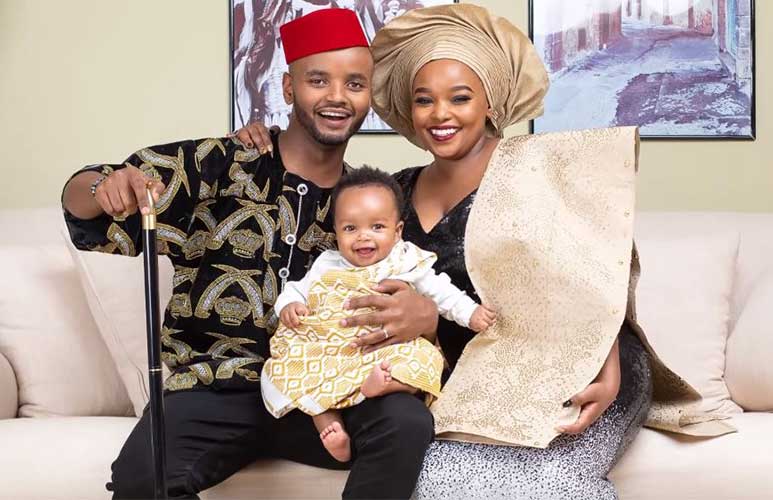 Kabi and Millie have been showcasing their great love and family life together. Through their show Wajesus family on YouTube, they've managed to pull a good percentage of fans. Their show mostly involve family, drama, love, care and real life situations.

Dr. King'ori.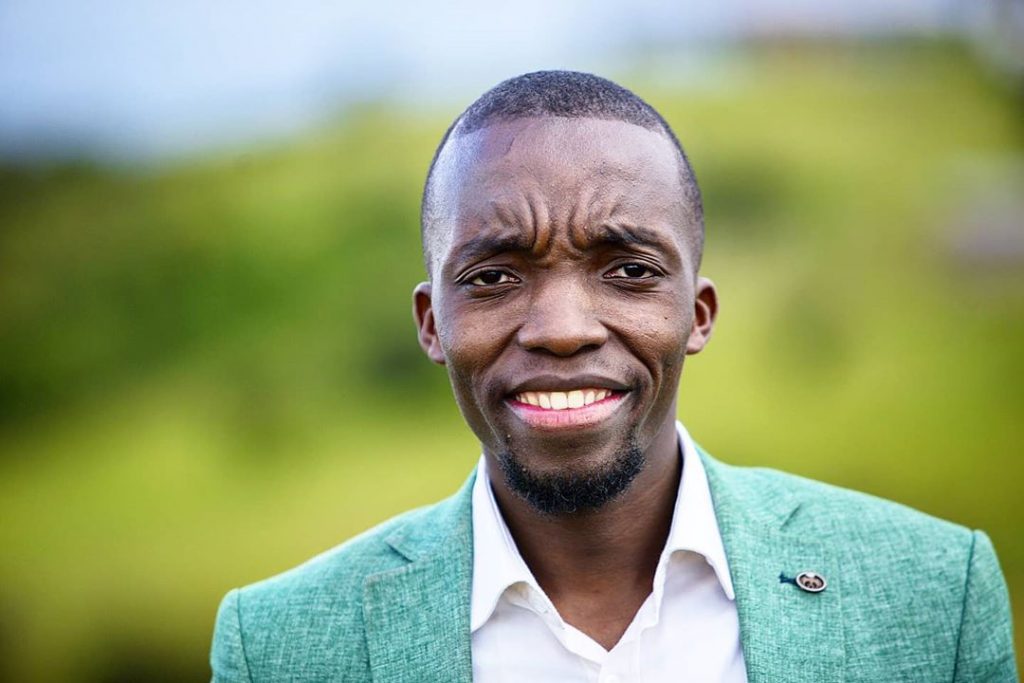 The NTV media personality has been using his platform to help understand some of the real life situations people go through. He uses relatable interviewees who have an impact to a larger audience. His show would also involve some tastes of comedy with clips of people who do actions in the opposite way you expect.

Maxine Wabosha.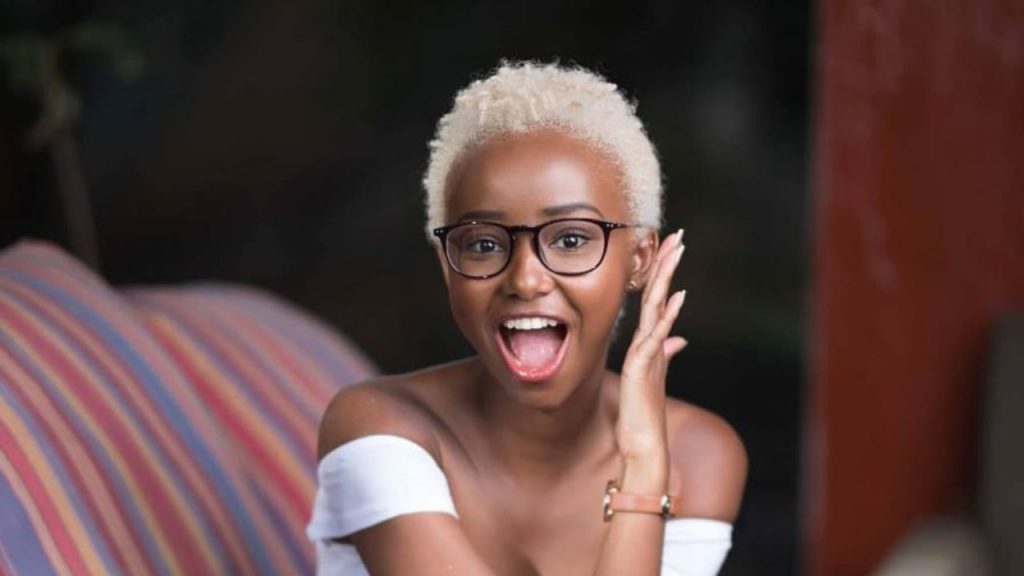 As a Travel, lifestyle and fashion enthusiast, Maxine shares a lot of educating tales to her audience on her socials. As part of content creation, Maxine uses her experience and vast travel to equip her fans with tactics of survival and tastes of new places.

Eric Omondi.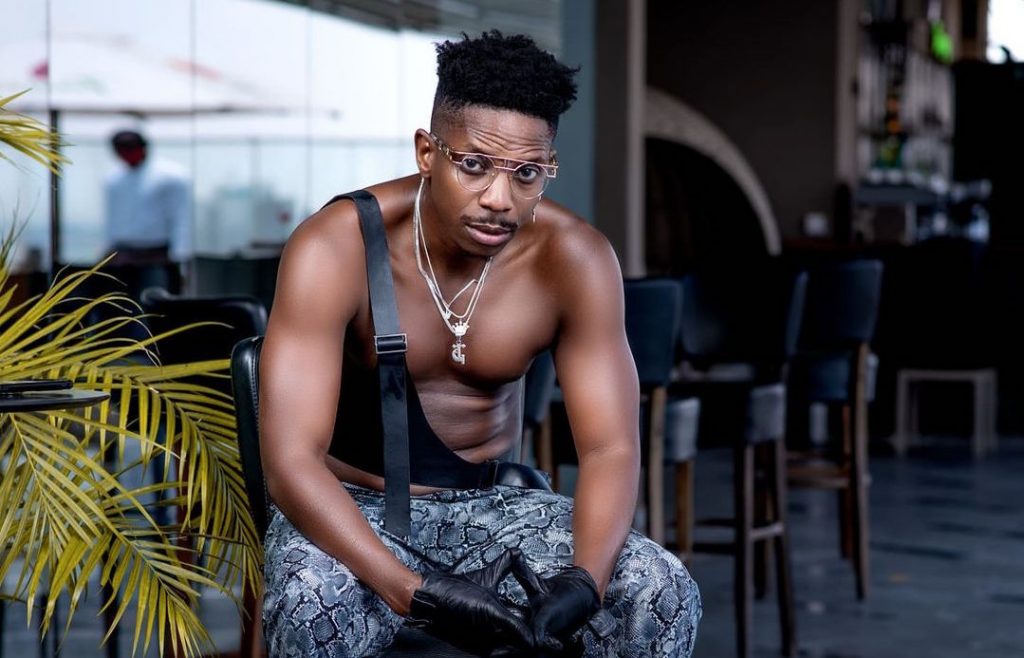 Erick has been on the forefront fighting for Kenyan musicians. As a comedian, he never backs down when it comes to pulling off a crowd whenever he wants. He prides to be a Luo with style something that has made him an example of wealthy lifestyle whenever it comes to Luo festival.

Sheila Mwanyigha, Caroline Mutoko & Julie Gichuru.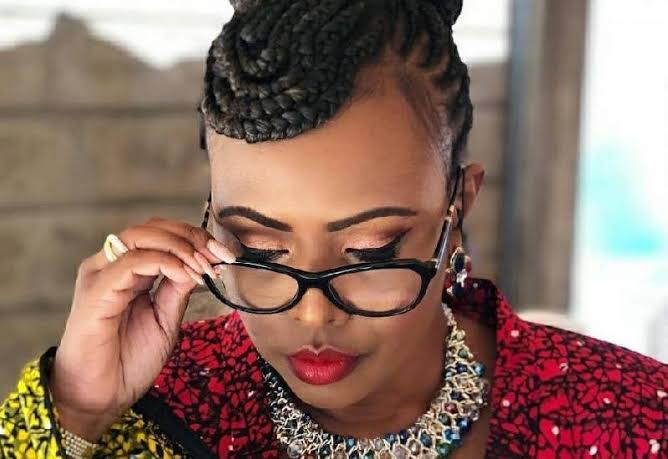 The three celebrated media personalities have been advising people on the daily issues, how they can conquer their fears and focusing on important goals in life. Their immense media and PR knowledge has given them a good foundation to inspire many Kenyans on how to live well.

Gidi and Ghost Mulei.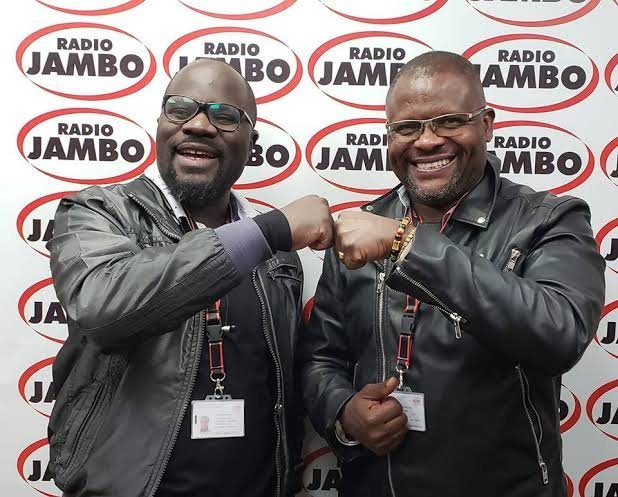 Their popular show patanisho is known by a great percentage in Kenya. Their cheekiness and how they stage conversations in the middle of a crisis has been changing lives. They use the show to help couples who have had differences to settle their score amicably. However, the most intriguing part is their laughter which is where most Kenyans enjoy.

Youth influencers in Kenya

Abel Mutua.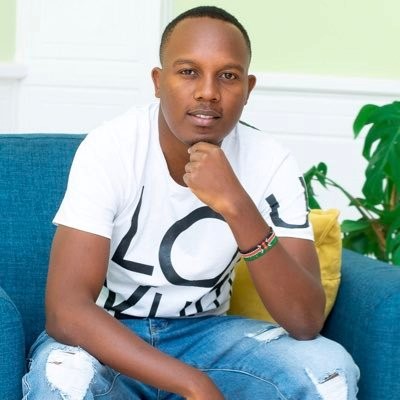 The "Mkurugenzi" show host has been taking over many youths in Kenya. His elusive way of storytelling has made him become the most desired influencer among the youths. He uses live audiences to tell stories most of the time, an advantage that makes him real among the youths. Abel is also a celebrated script writer and film producer in Kenya.

Babu Owino.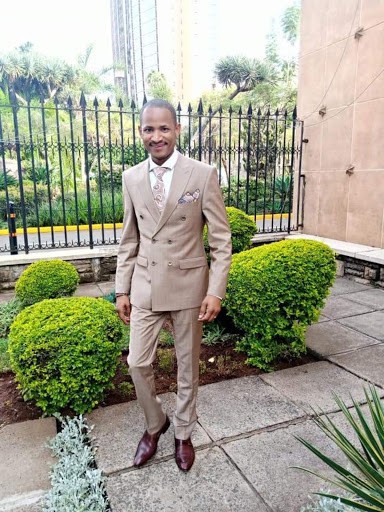 Despite being elected as the Member of parliament representing Embakasi east constituency, Paul Ongili alias Babu Owino has been the biggest force behind many campus youths decisions. As a longtime leader in the University of Nairobi, Babu has seen many amendments that would help the Kenyan youth at large. His influence in the parliament is still felt.

Michael Olunga.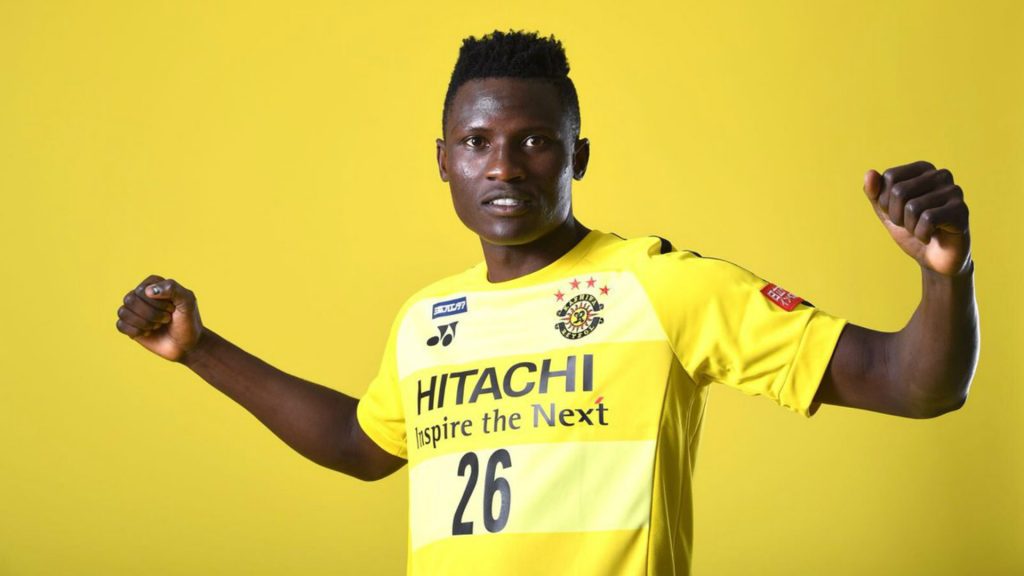 The Harambee stars and Qatari club Al-Duhail striker, has had an influence to the Kenyan youths who are eyeing to be in the top flight football. Having been the first Kenyan to score a hat trick in serie A with Girona, he went ahead to become a Japanese league top scorer with Kashiwa reysol, and later the Asian cup champions league top scorer. His incredible milestones have made many Kenyan youths want to follow his footsteps. He has made real impact in influencer marketing in Kenya.

Seth Gor.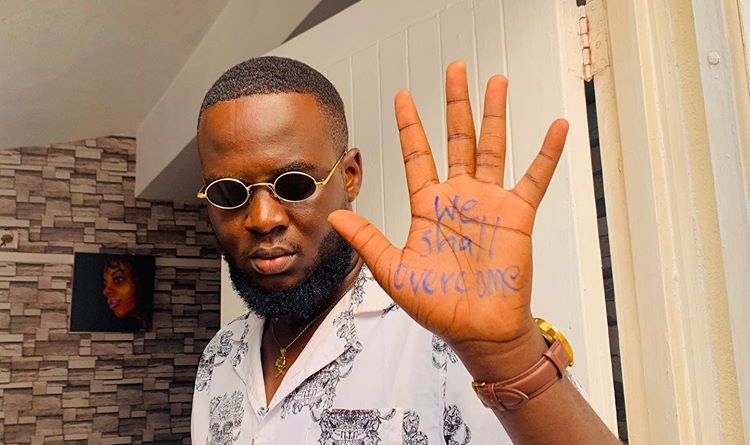 The Kenyan meme Viner and content creator has been narrating random real life stories of how youths react and operate in defense of certain situations in life. Seth Gor was among the first Kenyan viners who flagged off the new era of viners such as crazy Kennar, Flaqo, Khoja etc.

Nicki Bigfish.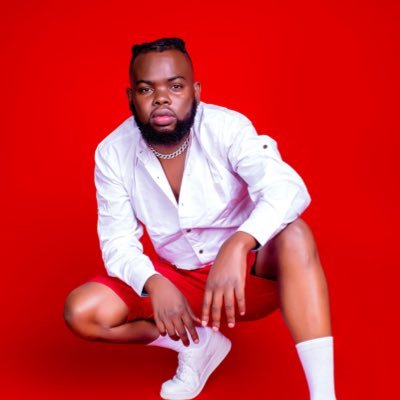 The prankster/media personality has been using his creatives to tell stories of how youths and middle aged people get confused in town. He uses witty and disturbing statements to narrate such situations. Nicki big fish had a show called Tubonge in Ebru Tv.

Willis Raburu.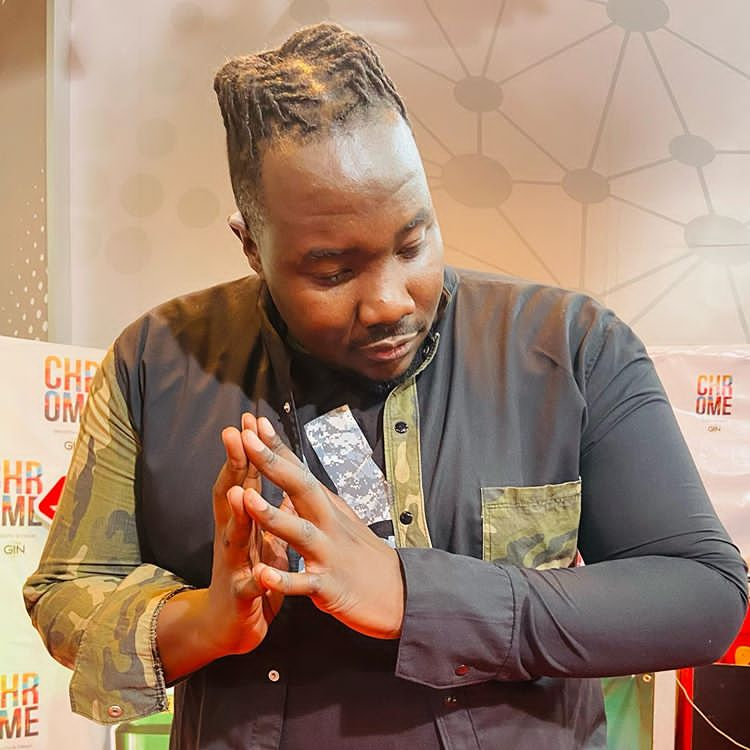 The popular 10/10 presenter/business leader managing Bazu entertainment has been challenging youths using his two platforms. Willis invites youths to dance and interact with in his 10/10 show, something that revolutionized the music industry and gengetone, sound of the youth was born.

Talia Oyando/Coco Sobo Moto.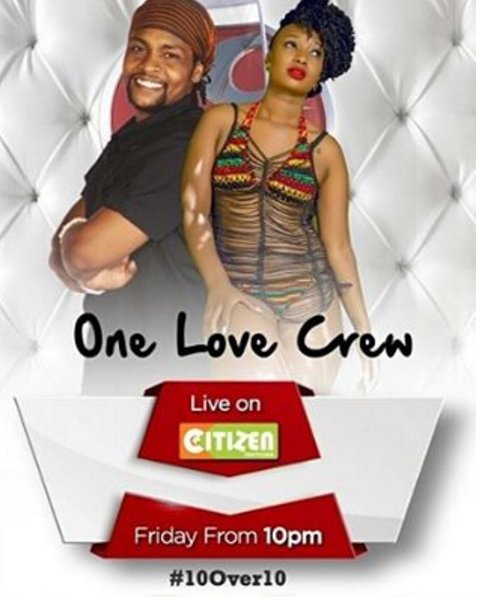 As it is to willis Raburu, the two have been impacting greatly to the Kenyan youth. Using their crown love reggae splash sensations, youths have been blending so well with their influence.
Success Rates for Top Influencers
Notably, almost 17% of companies globally spend at least half of their marketing budget on influencers. Companies have also set up high-performing digital/social media departments that work to come up with numerous ideas for influencer marketing.
Others have invested at least 19% of their marketing budget in influencer marketing in Kenya in 2020.
Relatively, the success rate of influencer marketing can be easily recognized.
It's worth noting that 71% of marketers too would arguably focus on influencer marketing as part of their building strategies. This is because rating the quality of traffic and customers is better than other marketing strategies.
While most businesses boast of an 89% ROI boost by investing in influencer marketing, some still do not understand the psychology behind what goes into making this kind of marketing work well. For instance, some businesses believe that the bigger or more macro influencer is, the higher the conversion. This is obviously a myth in influencer marketing in Kenya.

Let's now understand the reality behind the mindset of influencer marketing and how it is informing the future of social commerce.
>Find out how you can market and sell your products on this social commerce platform
How To Be Successful In Influencer Marketing
Influencer Marketing – Get it Right!
Don't be fooled by numbers. Influencer marketing is a very powerful tool that shouldn't be weighed by just its ordinary definition.
Sometime back before the last decade, influencers were considered to be society elites who could have an impact, socially, economically, or politically.
However, with the growth of platforms like Instagram, Facebook, and YouTube, etc. there arose a massive and powerful wave of new influencers in all manner of niche industries, many of whom boast huge followings.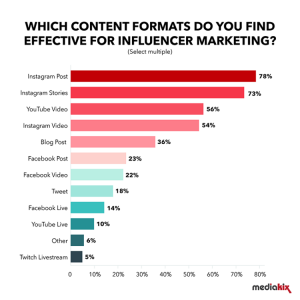 These influencers in Kenya dictate what we wear, eat, drive, travel, and buy among other basic activities in society. Using their powerful way of messaging their engagement, they've elevated the new tactics of marketing by brands.
Their influence over consumer behaviors is immeasurable but immense. With such power in the world today, brands and businesses have begun shifting their attention towards these new Influencers.
The fact that most brands still believe in referrals and the 'Know- Who-To- Buy – To', tactic, as customers value opinions of those close to them, it's clear that this is losing effect. Influencer marketing in Kenya is becoming a very, very, very, very powerful tool.
Several brands in the market today can attest to this!
And now, narrowing down to reality – getting Influencer marketing right, you have to put several items on the scale first.
These include;
getting the right influencers,
understanding their niche,
leveling up your strategies with good influencer marketing agencies,
planning,
strategizing,
monitoring,
and measuring among others.
Frankly speaking, it's not an easy task! You need to be prepared and ready for anything. There are several items of getting influencer marketing in Kenya right which include;
a) Setting goals.
b) Be realistic.
c) Put more value on engagements rather than a huge following.
d) Building a rapport first.
e) Monitor and track results.
f) Be relevant.
Setting Goals
Goals are very important for any business or brand. They are your fuel, they propel the objectives of your presence in the industry. Influencer marketing in Kenya will work well if you understand what you really want, it's imperative that you understand your target audience, your message, and the action(s) you want your audience to take.
By choosing an influencer to propel and amplify your goals, would mean you have trust in him/her and are ready to blend with what his/her influence would provide to you.
With their influence, they can actively become the spokespersons of your campaigns. Now you understand why Influencer marketing is very powerful. If a mistake occurs along the way it's critical to act swiftly since it would affect your goals.
It's important to maintain the rule of being; Specific, Meaningful, Achievable, Relevant, Time-Bound (SMART)
Be Realistic
Be exact! What do you really want to achieve out of marketing and specifically influencer marketing?
Influencers are not always the same, that's why we began by differentiating them in their different niches. Some have a huge following and can't activate their audience into realistic conversions.
Again, if you can't manage top-tier influencers in Kenya it might be hard for you to sell in that space. Such approaches need to be strategic because when you engage influencers you can't be realistic with your budget, you might sink your brand.

The best solution is to target tier two or tier three influencers instead of top-tier ones. You're looking for people that are respected in their industry and boast engaged followings, but that have the time and inclination to work with the "little people".
Value engagements more than following
Huge followings often don't relate to the activity of the influencer.
You need to check the stats as portrayed by the engagements on their pages. Having a huge following is not a bad measuring metric, however, some influencers in Kenya might have 500 following but the engagement goes even beyond the following, and vice versa to those with huge followings. You must research and understand that you have picked up the best online marketing strategy for your business.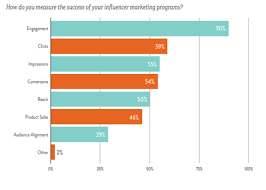 The real measure of how influential someone is is how engaged their following is.
The skill is not how many subscribers are on YouTube, it is the number of views, following on the socials to relate to the views. The metrics here scale down to how visible your brand will be on those influencing them in the market.
Needs a keen eye right? Yes.
Build a rapport first
A rapport is very important. That individual friendship with the influencer.
Remember this is someone you have placed in the market to be your face, at some point you might cross and it would demand another step of mutual agreement.
It would be better to step up and accommodate the influencer in all spheres of your brand, which include gifting them, financing their creatives, enjoying team-building activities with them among others.
Most of the time you get the best out of influencers when you get into their radar, their level of understanding and perfection.
When you miss this symbiotic relationship then you will lead your brand into its downfall.
Monitor and track results
Why choose a person with influence to activate your marketing?
The answer is simple because you need to boost your end results. You can't expect the influencer to give you results immediately since they are often busy. Remember they are not part of your employment calendar, they are mere ambassadors who can drop any time and leave.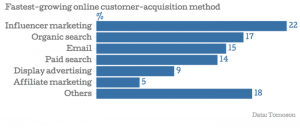 Contracts are always good here, however, having influencers who perform well with results you can track well is important. This often puts influencers on speed because it's their source of income.
As a brand, you need to accurately get this right!
Be relevant
Relevance is important. Actionable measures that can be weighed easily by people who want to influence your product are key when we reach this stage.
You can't approach a beauty and fashion influencer to sell your agriculture products or soccer kits. However much the following is big or engagement is top-notch, it would automatically not work.
Having an influencer in the line of your brand product is always immediate and market savvy. A lapse in this would cost you money, time, and even customers since the influencers would not be able to communicate in the right language as the product demands.
It might cost you in terms of budget and spending but once it's achieved right, then you'll be happy seeing your business boom.
However, that even though most influencers are going to want to talk money, the majority will also be very flexible with the amount they're willing to accept. It's about coming to an agreement that works for, and benefits, both of you.
Influencer marketing in Kenya is indeed very powerful. The need to approach it the right way is a must when you want to enjoy it. Influencers have changed the way brands are selling and we need to appreciate their speed in ensuring our social interactivity has been changed into social shops that are convenient and savvy.
Inside the Mind Of A Kenyan Influencer
Societal compliance in influencer marketing in Kenya
Human beings exist and carry out their day-to-day activities by what society believes is right. This is what is referred to as "Societal Compliance".
This creates a mentality pack that has supremacy in giving life its right direction. This kind of connectivity in a societal set-up comes with a lot of expectation that demands individuals to be aligned with.
According to marketing statistics, 90% of consumers believe in the person or groups that they follow.
They are easily influenced by products sold by such groups they belong to. Most of them often feel a deep obligation to keep up with their activities every time. Such groups often create a halo effect for their followers.
It's easy for followers to tune in and actively follow their content on social media since psychology is an obligation to celebrate their success and their activities.
By doing this convincing them to be customers is very easy. Some followers are not there for the content, some are obligated by societal pressure to seek comfort, guidance, and self-assurance.
Such engagement in social media has managed to increase the penetration of businesses who use the faces of these societal packs, hence accelerating more sales.
But what happens to negative vibes in your following?
Our brains are built to automatically resist negative societal pressure that violates the social norm. The part of the brain signals the followers to quit or reject anything that's being exposed to them.
This is why leveling your expectation as a business and an influencer to the perimeters of every societal norm is very important.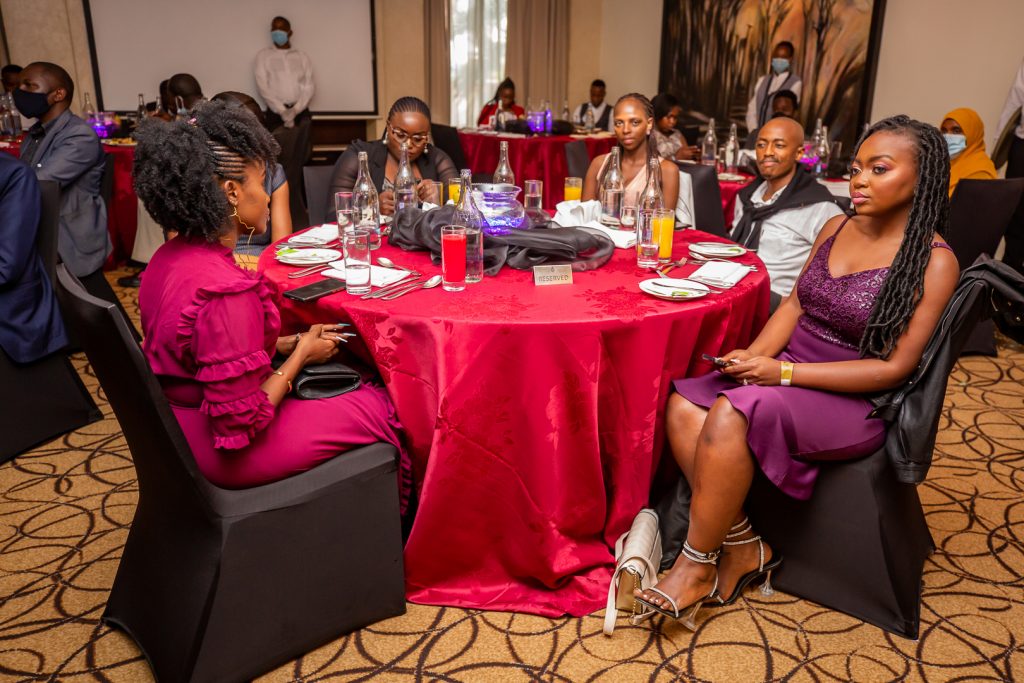 Desire for Power with Choices
There's an innate feeling in each of us that craves some form of power whether trivial or significant.
With power comes control, and we always believe it's the control that will make us survive. More often than not, having a choice doesn't make you powerful, it is the mind that exerts pressure on us that our choices are powerful.
With influencer marketing in Kenya, followers/consumers have a choice to subscribe or follow. It is upon them to decide what to consume or not from your feed. It's almost impossible to control their mindset once fixated on a particular product or service. This is the power of choice held in the industry today.
Social expert influence
The marketing industry is challenging. Target audiences change with seasons. In society, there are certain groups of people who will societal proof for specific agendas in the economy or industry?
Such examples include reporters, lawyers, doctors, scientists etcetera. Generally, there are groups of people our minds believe will always have high expert-level knowledge.
Influencer marketing taps into this idea by placing influencers as experts/gurus within their verticals.

These new influencer marketing trends gain by having wide viewership from their audiences based on the mindset of trust. They believe in what they portray as relatable based on topical issues in society.
Influencer obsession
Some influencers have mastered the art of creating an audience infatuation. Their followers become obsessed with their lives; the good, bad, and in-between's.
For instance, Instagram influencer marketing in Kenya has seen a multitude of influencers create videos, reels, stories, and lives that are intimate to the desires of their following.
This gives followers who are the audience a sense of deep connection with the influencers. Some influencers also have a personality that's quite expressive making them likable to certain demographics.
Some attributes include the type of content they produce, how they speak, their exposure, or even their physical appearance.
To sum up…
The reality behind influencer marketing trends today is the immediate ripple effect created by the mind through desires and emotions. This explains why this industry has been growing immensely within the last five years.
However, the intimate approach in understanding the mindset or the psychology of influencer marketing goes beyond physical emotions, the fear of missing out, and building a relationship that exists solely on social media.
Businesses are building their social commerce strategies using influencer marketingas their stronghold pillars in their marketing skeletal strategies. Influencer marketing is here to stay, we should not neglect it. This is the future of Social commerce.
Now you are right there!
If you have any questions about Influencer Marketing in Kenya and its influence on your business today, do not fail to contact us at [email protected] or you can call us directly on +254 708 088 114 for more information.