Have you come across the words Social Commerce?
basically social commerce is taking over the internet by storm! As you have realized, technology is changing and now an upgrade of new upcoming trends. I bet you would not want to search for something that is out dated. Everyone wants to be at the top of the game with the new trends.
We have been using online stores such as Amazon, eBay and many others. People purchase products and ship them in when they are in the far-away countries. But social media platforms have given people the chance to choose their brands and interact well with their customers through the different applications as I have mentioned above.
Social Commerce
Updating such platforms is to enable you have an easier shopping experience. Social commerce became the new thing when the pandemic began. When lockdowns were initiated, physical shops had to close down. So what was the only option? Correct! To shop online.
Do you confuse between social commerce and e-commerce? What is the difference between them? Here is a quick definition:
Social commerce is selling products through social media platforms. On the other hand, E-Commerce is buying and selling of goods and services over the internet.
Confusing right? They have almost the same definition but different approaches.
The mentioned apps each have a "Shop Button" section. When you press it, it directs you to the online business and shows the products. Once you tap onto a product, a price pops or is shown at the bottom of the item.
Brands are currently using the social commerce direction, together with their planned strategies in place on how they will attract their customers. Such strategies can include using a brand name in form of a hashtags on their own content on social media platforms.
Our everyday apps are updating gradually and continue to have the best shopping features. They include:
Facebook Shop: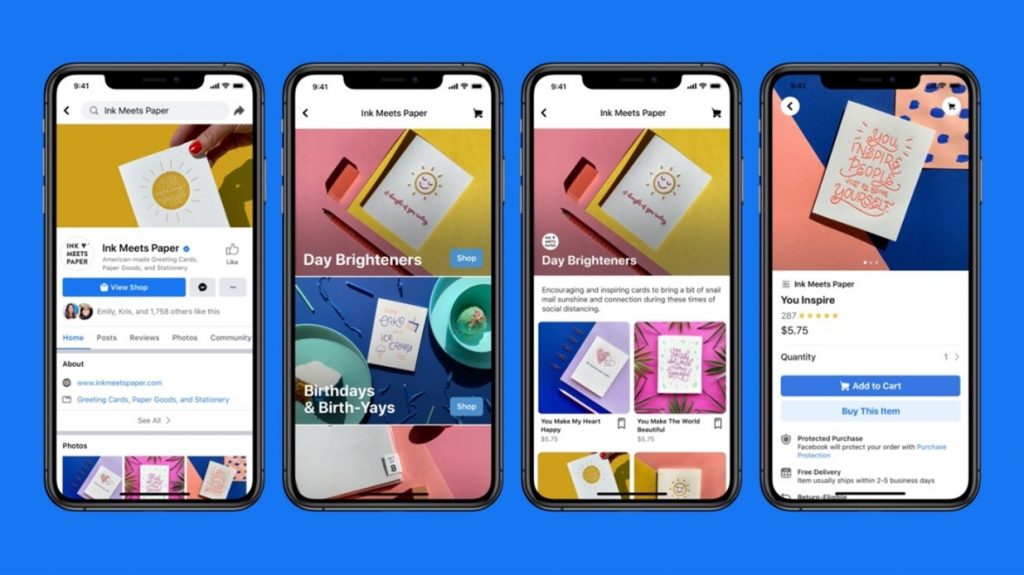 (Image courtesy: Tech Crunch)
Facebook Shops allows a user to buy from the social directly, give reviews about a product, share their opinions and give their recommendations to others.

A seller can communicate with a buyer through the Facebook Messenger in case a customer has any questions and do not have other ways to reach out. The buyer at the same time can show their support once they are satisfied with the product and give reviews to the seller and other viewers who may come across the page.


Both Facebook and Instagram are linked up into one social platform which is Meta. As an Instagram user, I feel privileged to see what kind of content I want to explore. I am able to search any kind of brand of my choice and still watch videos and like pictures.
You also have an option to buy and sell your goods through the platform. The app allows a user to view the image and show a price tag regarding a specific product. It also has tags at the top to view the options of what you want to see such as:
Shops
Videos
Editor's picks
Collections and
Guides
The good thing about Instagram, it studies what kind of content you search and how often you look at it. This then gives you more options regarding that exact product and expounds more, giving you the option of deciding what you want to purchase.
This app is a bit similar to Instagram but once an image or video is clicked, more content appears at the bottom of the selected image. It also directs a user to the website of the selected content to discover more information.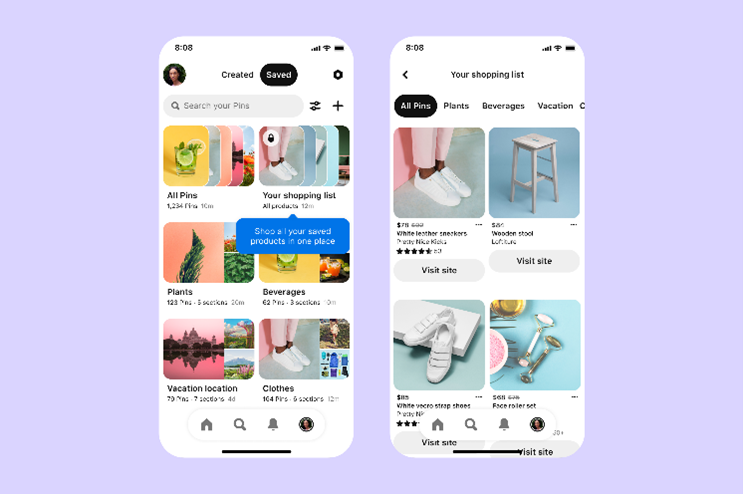 Image Courtesy: Tech Crunch

With the introduction of the Pinterest Shop, you can now browse for more products that comes from the small businesses in the platform. This has helped sellers or retailers to reach out more through ad campaigns that are not within the platform.
In conclusion,
With social commerce, all the platforms being used all share the same interests. That is, giving their customers the opportunity to market, sell and buy products through the social media platforms and give the customers a choice to choose what they like. Invest in this trending phase and grow your business on your platform today!
To read more about this article: Social Commerce