Why did you fail in your social commerce strategy? Most probably, a lot of gaps were left unwoven maximally along the way.
95% of your mistakes are solved in this article!
Whereas we all assume social commerce in Kenya has a lot to offer, the fact is it comes like a double-edged blade that you don't have to play with it relatively. Every new strategy in the field of marketing mostly looks compelling and fresh in the ideation stage.
SEE ALSO
5 Important Social Commerce Examples in Kenya You Must Know
Powerful Social Commerce App In Kenya 2022; How A Boutique Business Grew In Only Two Months
How to Become a Powerful Influencer in Kenya in 5 Mins!
Introduction to Social Commerce in Kenya
The influence of social media in your daily life has already changed how most of your customers perceive your brand when they interface with it online.
The functionality of successful social commerce strategies goes beyond the ideation costs and time. You will notice that, this, largely depend on your products, how you present them, the quality, and specific platforms that substantiate their interactions with your customers.
Technology has already shown you how online stores are more viable for showcasing your products, easily, cheaply, and with the best way of being purchased on social media.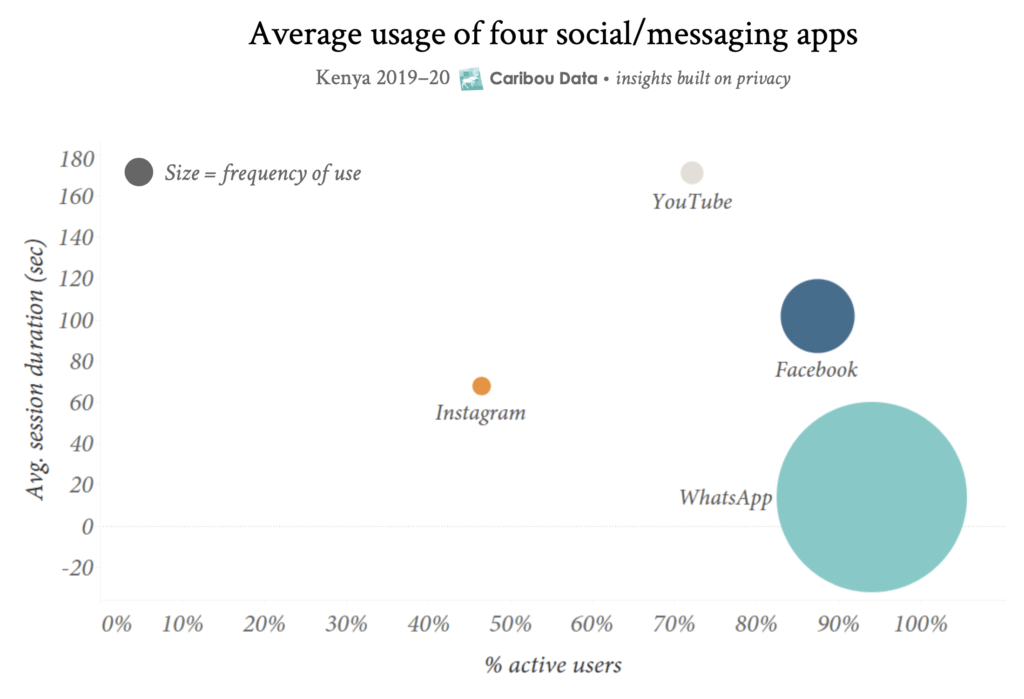 There's no way you'd assume the rapid growth of social media lately has been accelerated by the young generation. Neglecting the older groups in your social commerce strategy might be among the riskiest reasons why you terribly failed.
Apparently, 60% of the older groups are mostly the potential buyers of your products. A younger audience might have the strategy and following but the intention to buy sometimes sways.
We call these younger groups, millennials, whose main aim is to build more fun and enjoy the single interactions they stage online. These are some of the risks that most small businesses have not yet deciphered to when marketing their business online.
Mature audiences enjoy much of their online experiences with shopping from posts that are enriched with comments from other buyers, at the same time making informed decisions on how to interact with them.
Social commerce is good but risky too. By the end of this article, you'll have the best ability to practically identify the Dos and Don'ts in your approach to social commerce.
Unlike other types of traditional B2C interactions,Social Commerce in Kenya is becoming a more unified kind of online shopping. It is bringing all social media platforms into one gigantic market and selling place for businesses and brands.
Sometimes, it is defined as a convergence between traditional E-commerce and social media by experts. Understanding the operational landscape of social commerce, then that would be your instant breakthrough to online businesses.
Despite it looking ordinary in its definition, Social Commerce in Kenya also can be categorized into two subgroups;
Offsite Social commerce – This type of social commerce includes activities only happening outside of retailers' websites. These may include Twitter, Facebook storefronts, Pinterest, Instagram, and other social networks. However, this kind is not appreciated anymore. Statistics show that only two percent of Facebook's over 1.5 billion users make a purchase using this kind through their social networks.
Onsite Social commerce – Most probably the common type of social commerce, here retailers employ the best out of their social sharing and other social capabilities on their networks.
Onsite social commerce also extends to user reviews, as most customers now prefer it because of improved customer engagement, conversions, and expanded word-of-mouth branding.
You must have been part of the wrong character group trying to make the best out of your sales and the mechanism is poor, these are the potential Don'ts we are weeding out.
While traditional eCommerce is measured by the rate of sales conversions, customer acquisition costs, average order value, and revenue by traffic source, social commerce is completely different from this.
As an entrepreneur you have to understand, the electronic medium of making sales is completely different from making similar sales via social media. The mistake we all do is trying to match the algorithms of eCommerce to social commerce.
How is Social commerce measured?
There are several ways you can achieve more from your social commerce. Key above other items is there can never be the same measurement that justifies this and E-commerce and that's where you always fail.
To get the best out of social commerce metrics you always point your indicators on individual buying, selling, and behaviors;
Similar to how you measure social media, social commerce borrows its behaviors too from this. Here's is a breakdown of how it's done;
Return on Investment (ROI) – these are the effects of your interactions with social media. Social commerce measures the effects that social media drives more sales t you.
Influence – Your reputation is important in social media. It is an investment that builds your online relations. Such influence can be measured in terms of engagements, traffics, reactions, and tone of your audiences (Online reputation), all these are made up of the volume and power of social media mentions.
Stretch/Reach – unlike measuring traffic on eCommerce, social commerce uses metrics of traditional media advertising to build upon the visibility depth and how your audience has had impressions of your products.
You will have a misfortune when you try to match the functionality of E-commerce or any other type of online marketing with Social commerce.
Examples of Social Commerce that will work well for you.
The power of online influence has grown socially and it's worth noting that almost all social networks are the best to work with. Facebook, described as the largest online marketplace in 2021 by Mark Zuckerberg, is already creating more flexible means for businesses to sell.
Instagram already has shops, similar to Tiktok among other popular social networks. Selling in the modern age has been greatly influenced by this revolution. If you don't know examples of social commerce then your strategies will fail terribly, don't do it.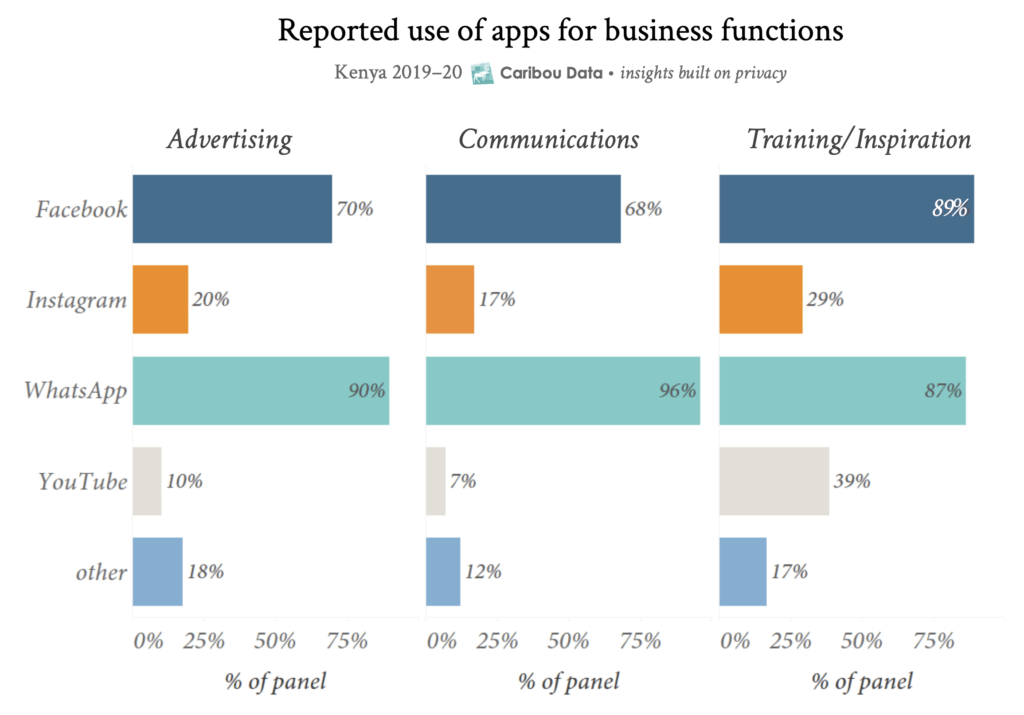 Most consumers in 2022 want to make all their transactions online, beginning with making viewing the products, making purchases, consultations, and paying for their products with a click.
Here, just for you, we have outlined the best examples of Social commerce;
Organic shoppable posts.
Being organic means being natural. You post products and let their taste and appearance sell themselves on social media.
Facebook and Instagram have allowed businesses to create and manage shoppable features organically. These features allow your customers to purchase products directly on their respective platforms.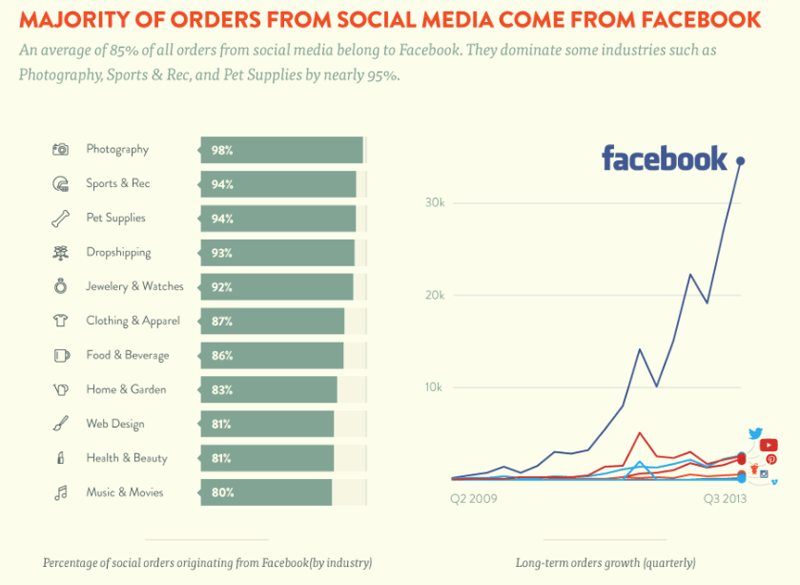 Whether your customers are on Facebook, they can easily buy from the shops you have there and vice versa for Instagram. These features on Facebook and Instagram are alpha.
Snapchat and Tiktok have introduced the same features on their pages but they are still in the beta stages. With Pinterest, a product pin is used as functionality for social commerce that will direct your customer to the relevant e-commerce app or website.
The best thing about organic shoppable posts is that you don't have to pay so that you can access them. While using these most of your followers will become your immediate customers.
Shoppable ads.
Organic posting will never be enough for you if the main aim is boosting your sales funnel.
If you want to reach more customers you can easily boost your posts and pins. Different social media platforms have their way of making this happen.
Facebook, Instagram, LinkedIn, YouTube posts can be easily boosted as they don't have a lot in operation.
More so, they allow you to target specific demographics that will consume your content and buy as fast as they view them.
Even though these ads cost a lot of money in nature, sometimes they are good for your business since they level up on the reach level that you want.
Creating well-planned and executed social media ad campaigns that are paid can generate high profits for you.
Shoppable influencer content.
The age of influencer marketing is here. Every business is trying to employ every social media influence they can get to sell.
Influencers on social media vary in many ways. They can be politicians, content creators, entertainers, musicians among others.
Influencers understand their social media landscape better than most businesses and that is why they try to reach out to them for brand advertisements and product promotions.
One guaranteed fact is that influencers help your business gain higher traffic as well as expand more on the visibility of your product.
Facebook and Instagram have optimized their pages in a way that content can be easily purchased from the posts.
When you use an influencer who has a better engagement on Facebook, many people will be redirected back into your platform, hence activating purchases. These relate to the other platforms as well.
Shoppable videos and media that lead e-commerce sites.
The future of Meta/Facebook is helping businesses tag links to the posts they put on their social media pages.
Whenever your customer clicks on a post from your profile or E-shop, they can be given a highlight of the prices and a link of how to buy them.
Just like tagging individuals on your page and their profile gets connected to yours, that's what these social media platforms are leveraging for the future.
You'll be able to sell from your post as easier and faster.
All these social commerce examples matter and you keep employing them you want to become unique and successful.
Why should you care about Social Commerce in Kenya?
As part of the final thoughts, you need to understand that it's more beneficial to create the best out of your social commerce strategies.
Immediately you reverse any of these performance measures, then be ready to fail. The market found via social media is really repulsive and would always point back on what you are not doing right.
Sometimes, you might end up not getting any engagements, or their reach might not reflect on the sales funnel. It's important to be keen, no matter what you do with social commerce.
If you are building your marketing strategies in 2022, you must acknowledge that social media has already given you the power to enjoy more brand awareness, audience engagements, as to also advertising.
Just do it right!
The future of social commerce is hypothetically verified, integrating shopping with social media to give the market a close and more active "Market and Sell Experience".
Your customers will be able to explore and purchase your products easily rather than buying from your business's E-commerce platform/site.
Summarizing the experiences of Social Commerce in Kenya that you need to be keen on are that, it would help your business;
Deliver fast, seamless shopping experiences.
Drive sales through targeting and personalization.
Harness social relationships to sell your products.
With such in-depth knowledge, I am sure you can easily spot what, where, and how you are supposed to do or not when reacting to social commerce.
"We have helped so many brands get the best out of their social commerce strategies,
By allowing us to tell their stories and of their brands in the market
Using thousands of influencers. Just sign up today and let
Our experts get you started immediately."
Get in touch with us today at [email protected], Tel: 0708 088 114 or visit our website www.twiva.co.ke for more information.