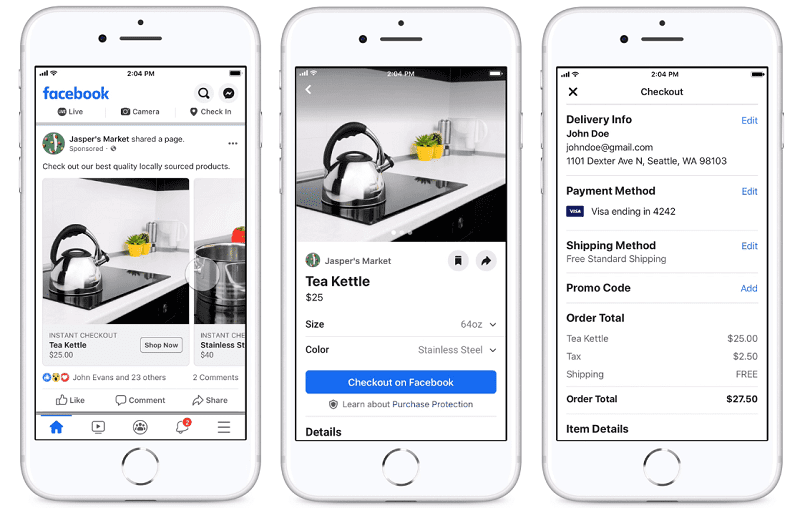 99% of Small businesses in Kenya are currently maximising their sales and marketing initiatives on social media.
The question is why social media? Little don't you know that social media is actively giving brands such as you access to wider markets that are under-utilised!
Such activities can be narrowed down into one term, 'Social Commerce'. This is basically marketing and selling products via your social media platforms.
Just like eCommerce, Social commerce platforms in Kenya exist too. Sometimes, you may wonder how to differentiate the two.
It's simple, eCommerce platforms majorly act upon the internet and not social media to be specific.
These social commerce platforms in Kenya, simply help you position your brand strategically in the market so that your product can easily get the conversion required in the end funnel.
Whereas most brands would term, Social commerce simply as "A winning combination of social media and eCommerce", there is more to the brand that you haven't discovered yet.
Whether you are a small business or an Influencer (Digital content creator) investing your time on these social commerce platforms in Kenya will pay you handsomely, so that you won't have to question the power of social media today.
Ever wondered why some people invest their time on social media? Or basically, they've made their social media presence a full-time job? What you really don't know is that people are earning heavily from these social commerce platforms in Kenya.
It's worth noting that 87% Of Social commerce in Kenya is targeting your Small businesses on Social Media. While your brand is still trying to configure to the new marketing models in the economy, the rise of influencer marketing has taken over to fuel the power of these social commerce platforms in Kenya.
As we have seen, social commerce involves two important players in the economy, small businesses who want to sell via social media and Influencers (resellers) who are looking for jobs in social media marketing and brand amplification.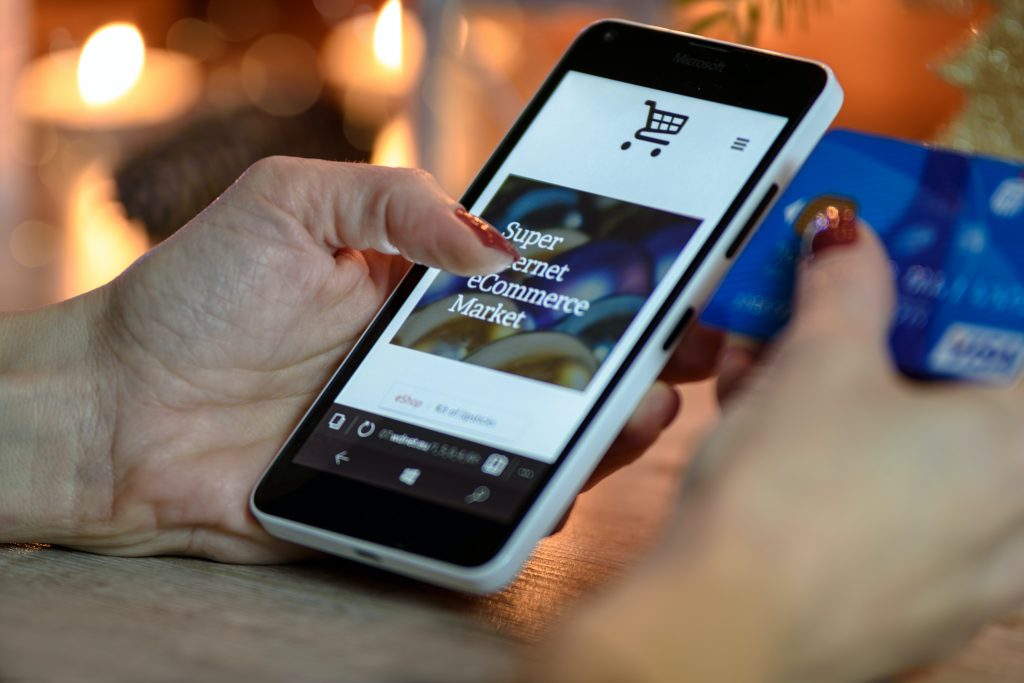 Let's now see how to earn from these social commerce platforms in Kenya, either as an Influencer (Reseller) or a Small business.
How Social Commerce Platforms in Kenya are Paying Small Business Owners
There is no big deal in marketing and selling your products on social media. The challenge often comes when you want to attract the perfect customer base for your brand and products.
Why do Small businesses in Kenya fail in their sole social media marketing strategies?
There are a number of potential reasons why small businesses fail in most of their social media campaigns, such are;
Poor understanding of your Social Media.
Lack of Consistency.
Misplaced social selling values.
However, the key among all is "Right packaging". You might have quality products, but how you present them to your prospective customers on social media does not bring back the needed conversion in the end. (You simply don't earn)
For this reason, these social commerce platforms in Kenya have stepped up to shelve small businesses from this problem and help them earn from their products easily and in a more defined way.
These social commerce platforms in Kenya enable businesses to have a very easy way of earning as explained in these few steps;
What you are supposed to do to earn from your sales.
You will be required to sign in as a business on their platforms. (i.e. John Fashion House)
Create a Profile – Once you are signed up, you have to create a profile that describes your brand and what you do.
List Products – Here you will be required to describe your products just like in the eCommerce platforms. Key elements are the size, color, availability, prices, number, and unique feature of the product.
Once you've done the above, it would now be the mandate of these social commerce platforms in Kenya to help you amplify the products on relevant Social media.
These social accounts that will sell your products will not be necessarily from your business pages. The main aim of these platforms is to give you access to markets that are active and would quickly consume your products.
All these practices are done by thousands of resellers already in their databases that have an active engagement with their audiences, unlike your social media pages.
Imagine your product being sold by thousands of Influencers/resellers, who know how to package content for your product and have the ability to convince their audiences to buy?
What can stop you from earning?
Anyway, Is your brand ready? Consumers now Prefer Social Commerce in Kenya to Other Ways of Purchasing.
How Influencers Are Earning
Social connectivity in Kenya is growing at an unprecedented rate, thanks to the expansion of technology and the rise of smart mobile connectivity.
Everyone is an influencer. As long as you can influence a particular item on social media, more so, if you are experiencing an active engagement from your followers too.
It is worth noting that Covid-19 opened up more activities on our social media landscape. The rise of social media usage increased by at least 70% , with the rise of micro and Nano Influencers taking over the market experience because they enjoyed the convincing power at that time.
Brands began looking for market exposure using these influencers; however, it was hard for them to get the perfect one to articulate their brand goals well in the market.
For such reasons among others, the demand for social commerce platforms in Kenya began, in order to connect brands and influencers easily.
Taking from where we left on how small businesses earn, influencers/resellers have an opportunity to earn from guaranteed commissions and referrals by just signing up on these platforms.
Unlike small business owners, earning from these platforms is one of the easiest ways in the market today.
As we have discussed earlier, you only need to have the power to convince your audience to buy as a social media marketer.
How can you do that?
Create quality and interactive content.
Be consistent in your social media pages.
Be unique and find your niche.
Understand what is happening that will make your content consumable (Trend)
If you already have a head start in this, then the whole process is easy.
Just sign up on the platform.
Create a profile that describes your area of expertise.
Link your active social media platforms with the social commerce platform.
Start selling products from the listed ones for businesses.

Quite simple and interactive. Social commerce platforms in Kenya, have opened more than a million opportunities for resellers to earn money from their activities on social media.
Commissions that would go to even more than 20% depending on the value of the product can differentiate you from someone else reading gossip on their social media. The best part is commissions are unlimited, as a reseller earning depends on your ability to sell.
The only challenge will be creating content. How can avoid this? Let's help you understand how to create brand-worthy content as an influencer/reseller in our next article.
Final Thoughts.
As we clear up on social commerce platforms in Kenya that pay, it's worth noting that there are very few such platforms that would guarantee you a generous pay as an influencer/reseller or a good return from your products as a business.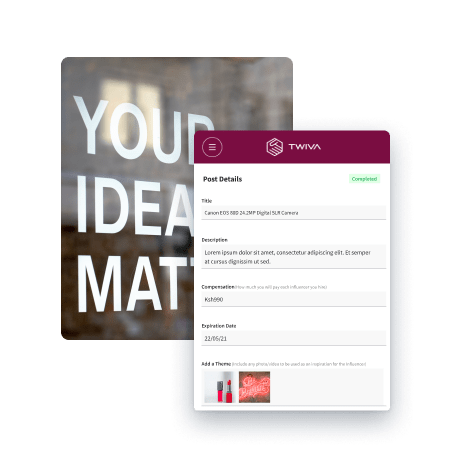 You need to do some research. This will only help you understand how to earn at the same time protect you as an individual or brand from your competitors.
The rise of social commerce is clearly inevitable. The market is already stabilising as brands and influencers continue to embrace it. While you might be staggering to identify the right platform that will boost your ROI, people are already earning heftily and fast.
What are you waiting for?
Talk to us today for more insights into digital and social media marketing. Call us now on 0708 088 114 or send us an email at [email protected]. To understand more about us, you can also visit our website at www.twiva.co.ke.