You are probably not making any sales with your social media marketing strategies because you believe influencer marketing in Kenya is expensive or rather wouldn't plow back the ROI you want.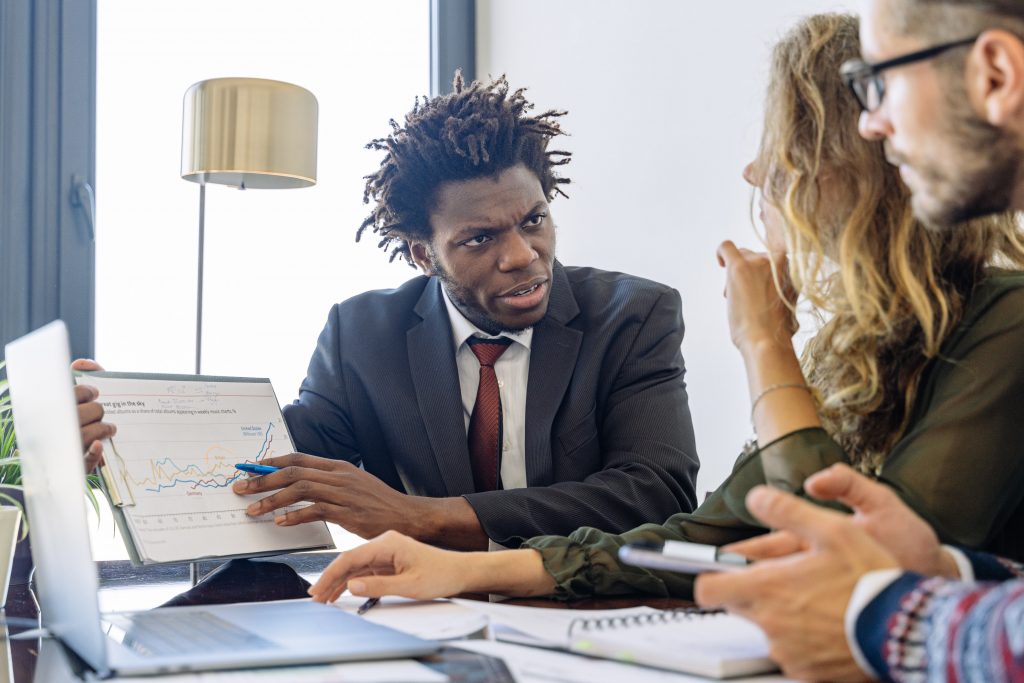 That's not true!
Actually, your competitors right now are heavily banking their budgets with influencers as their salespeople and brand ambassadors because they have the much desired tactile force of conversion on social media.
Apparently, with influencer marketing in Kenya, most entrepreneurs in the SME sector like you are filled with a common misconception; that to market your small business demands you to have a very big budget.
While you continue leveling up your ideals with this hoax, imagine 95% of your competitors right now are investing all they have specifically on Influencer marketing in Kenya. This goes way beyond their campaigns and social media sellouts.
Gone are the days when we used to lock ourselves on traditional modes of marketing with specific outlets such as TV, radio, and Print to give brands their much-desired market experience although limited.
As an SME it is now very easy for you to reach a wider market of prospective customers on social media without you struggling to find media houses that limit your time on-air, and demand lots of budget to premier your advert or more.
This is exactly what your competitors won't tell or let you know!
The growth of social media has made influencer marketing in Kenya get lots of positive clouts and almost every SME in an economy comprising 98% of them is bracing up for it.
Why Influencer marketing in Kenya for you?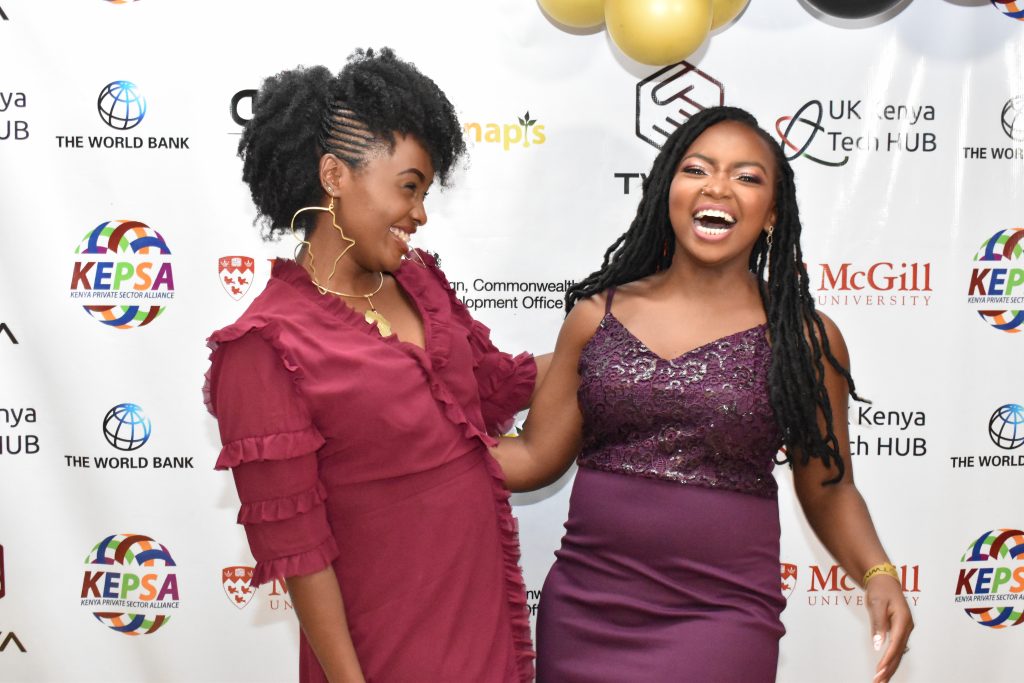 There is no denying that the growth of social media influencer marketing in Kenya must and will be the next thing for SME advertising and the most immediate means of initiating conversions. Advertising and influencers are almost one and the same thing nowadays.
Most SMEs believe that with a perfect influencer in their niche, convincing prospective customers to get their products is way easy. For any marketer or business leader, discovering the influence brought by social media heads that good engagement with their following, would open up a new channel for you to amplify your brand ideas.
You probably assume that influencers might cost you a lot. That's so vague and wrong, when you become a visionary marketer, it's important to target the right influencers who can easily help you reach new audiences at the same time convert them into prospective customers for your products.
Sometimes it's not about the value you want to provide in the market but the credibility of your presence is also important. Landing your influencer marketing in Kenya's credibility will eliminate you from the commonality of your competitors.
Social media platforms including YouTube, Facebook, Instagram, and Twitter are now the fighting fronts for 95% of your competitors. What are you doing about this? On the other hand, there are so many influencer apps that pay in Kenya that you necessarily don't need to source and pay influencers. Now let's get to know these five tips that will help you as an SME benefit from Influencer marketing in Kenya;
Awareness – Your business might have the market for you at an angle of a blind eye, however, it is really important to consider what kind of awareness you want in Kenya specifically with influencers. Influencer marketing in Kenya has provided the best ways to reach a wider audience by utilizing these influencers' social media following and engagement while advancing your product. Sometimes, they are not directly involved in promotion but they are able to create a huge social media buzz for you that will initiate more sales.
Credibility for your brand – sometimes it's not all about awareness, building credibility for your business might be a challenge. However, being backed up by the right influencer in your influencer marketing campaign in Kenya would exemplify your brand hence giving your products a push and enough support on social media. Such credibility also enables your brand to gain much-needed market integrity.
Cheap and cost-effective – Influencer marketing in Kenya might look expensive but try to compare it with the use of radio or TV, more so also the use of billboards and other forms of traditional marketing! Influencers in Kenya are way cheap, consider Micro and Nano influencers in your strategies. With agencies nowadays, you can easily get influencer services as easily as 1, 2, and 3.
Direct referrals – It is important to understand that influencers already have a huge audience that trusts them. Your business will have a soft ground to sell easily when influencers inspire their followers using your product. Almost all their followers would desire to wear want their influencers to wear, behave like them, and to a more extent achieve the same goals as them.
There are so many influencers in Kenya but when building an aggressive influencer marketing campaign in Kenya for your brand/business using Micro and Nano influencers (those with less number following and not yet considered celebrities) will help you sell quicker.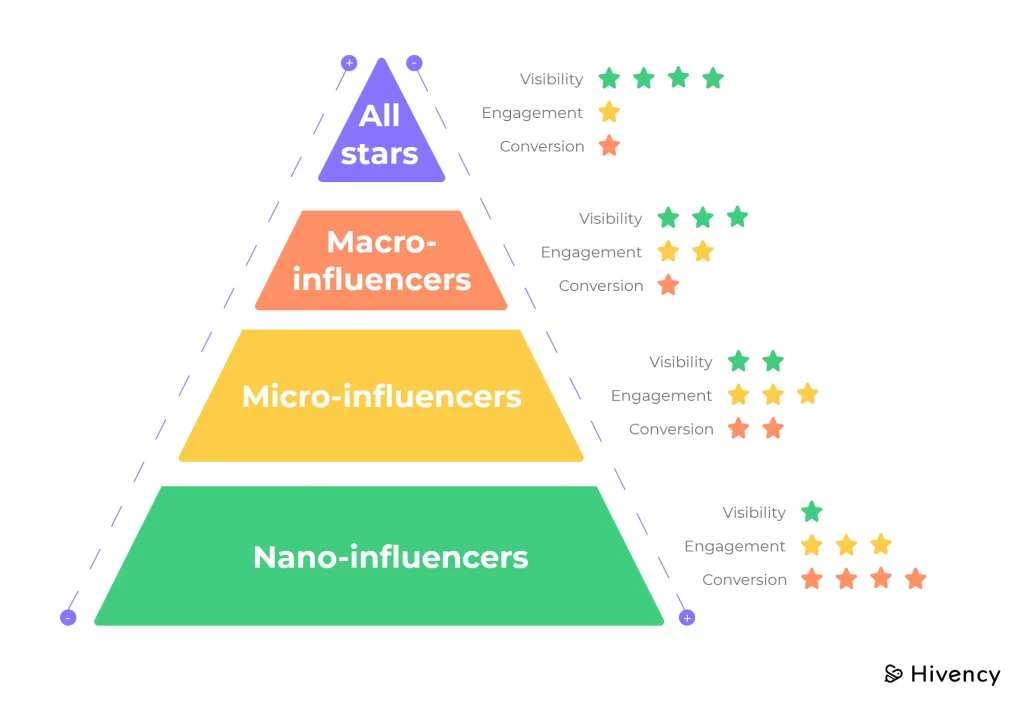 Micro and Nano Influencers are really good in recommendations for SMEs because they are close to their followers and engage with them easily. A plus is also their budgets are quite moderate with the best product conversion rates, hence key to marketing your business.
Efficiency – If you partner with the right person with the right momentum and energy behind your brand and have a good understanding of Influencer marketing in Kenya they will influence your followers. This can often be more efficient than traditional ways of marketing and advertising as it is easier to measure ROI through social media analytics.
Final Thoughts on Influencer marketing in Kenya.
Influencer marketing in Kenya might just be your next step in building the best ROI you've ever had. Your competitors are increasingly creating a market buzz because they've seen the potential benefits of the same on the future of business.
As a small business, you should take advantage of Influencer marketing in Kenya. By executing this as part of your marketing strategy, be sure to win a great market at the same time meet your customers' expectations.
Influencers in Kenya have helped your competitors increase their bottom line sales funnel. At the same time, the Kenyan market indicates that's Influencer marketing models are becoming the fastest growing online customer acquisition means with proven results.
For you as a business owner who is shying off from Influencer marketing in Kenya, it is important to have a ground study of what you need specifically before getting deep into it.
It is highly advised that to ensure your efforts are lined up with your overall marketing strategy, you must do your research, test, and track results that will not only improve performance but also outmaneuver your competitors.
Influencer marketing in Kenya is working well for SMEs in Kenya. Only a few nitty-gritty then you are all set up for your marketing strategy. It might look like a monster to climb or fast track but worries are for the weak, you can do this from as low as your budget may be.
What are you waiting for?
Interact with us for more information at [email protected], Tel: 0708 088 114 or visit our website www.twiva.co.ke to understand more strategies.