The new month is here, and as we all know, new updates always accompany most of the social media platforms we interact with every day.
In this blog article, we will be highlighting a number of new social media updates that either as
an influencer or a small business you should be aware of.
Social Media Updates Per Platform
Instagram increases Story frames
Instagram has been working on increasing the length of its stories for its users. Initially, Instagram used to split its stories into 15-second frames, which will not be there anymore. As long as the video is one minute you can now share your stories. Videos that are longer than one minute will automatically become reels unless you split the video manually into separate clips before sharing them on Instagram.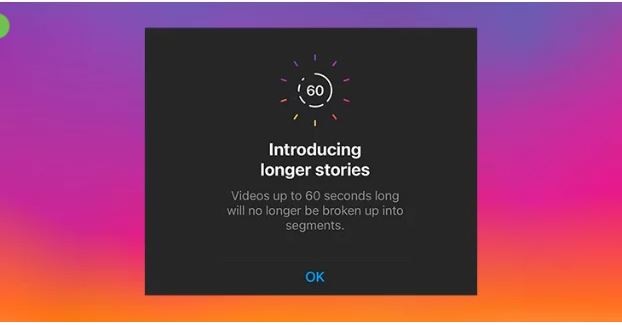 Instagram Introduces Branded Effects
Instagram has introduced its official branded effects for reels. These effects are going to look exactly similar to Instagram stories' branded stickers and GIFs. However, these new features would work majorly as video filters that would include the effects of branded assets.
Check out New Creators with Instagram Media Kits
Instagram is developing a tool where creators can pitch themselves to brands for marketing and partnership deals. The Media kit comes as a portfolio, whereas as a creator you can upload your bio, your audience data as well as key analytics from your account.
The media kit will also allow creators to showcase their previous best works and also pitch some of their other well-executed brand partnerships in order to attract partnerships with brands.
Character Caption Count has been increased on TikTok
This has been one of the biggest nuisances for content creators on TikTok. However, the good news is that now you can caption your feed to up to 2,200 characters from the previous 300.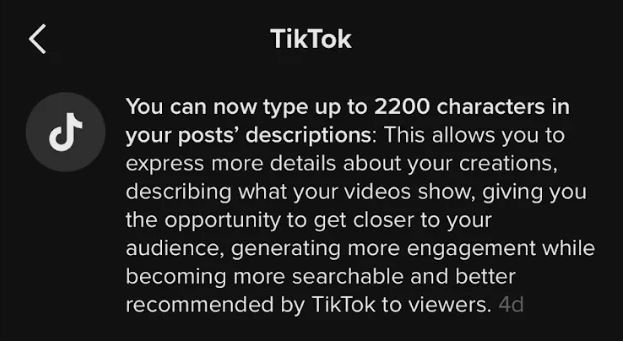 One of the main reasons why TikTok chose to increase its caption count is because lately, the platform has been growing famous among Generation Zs (Young users) who love writing a lot. What does this mean for brands? You can now increase your SEO and discoverability on the platform by using more keywords within your captions.
The New TikTok Now Feature
The BeReal feature has been introduced on TikTok as "TikTok Now". With this new feature, users can share a dual camera shot at a random time of each day, however, unlike BeReal, users will only have 3 minutes of sharing either a static photo or video of their activities.
There are a number of new features introduced on TikTok that aim to safeguard the different types of feeds that its users interact with. One of them is the safety feature for younger users, which will also include friends-only comments for TikToker aged 13-15 years. Users who are 18 years and over can share the "Now" content with their broader community.
Trending Updates on Social Media Platforms for Influencers: August 2022.
Unlike Instagram and TikTok, Twitter has not done a lot considering it's one of the strictest social media platforms in Kenya.
Communities are now on Twitter
Twitter has created a new feature in "Communities" that looks almost the same as other social media platforms.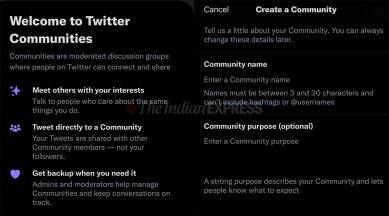 The new feature will allow professional users to spotlight the community on their profiles. One of the few limitations of this new feature is that it's only visible to users who have a free professional profile which can be mitigated by enabling it via the Twitter business site.
Twitter Try's It's Shopping tab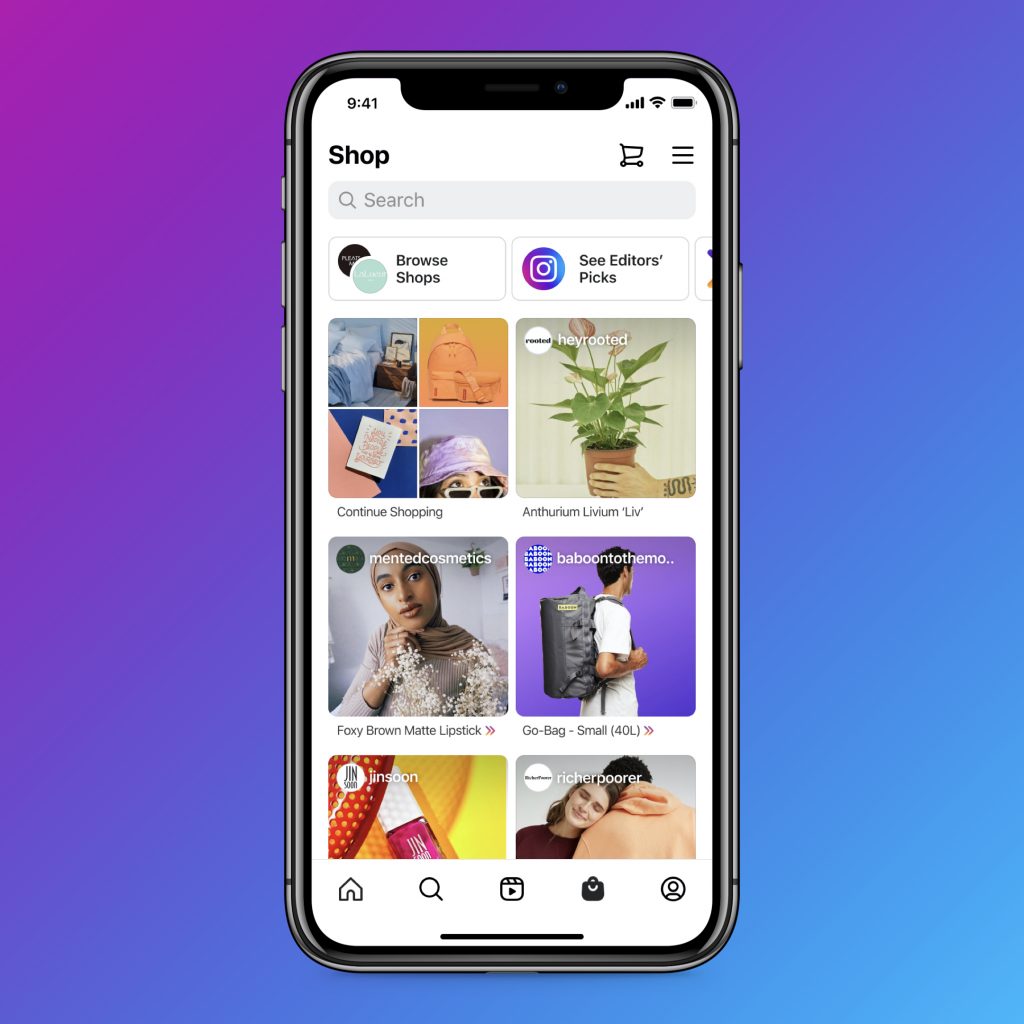 Twitter is working on introducing a dedicated shopping tab for its users. With the new shopping tab feature, users will be able to explore shops that would appear as virtual storefronts. The shopping tab feature is not ready yet, but, once it's done it will undoubtedly aid in discoverability for the users.
The new creator feature offers licensed music
Most probably one of the best features YouTube has introduced in 2022 for content creators. The new creator music feature will allow social media creators to use pre-approved music in videos while still generating revenue.
Most creators have had privacy challenges with the types of music they choose to use in their content. With the new feature, creators will be able to pay upfront to use the music with no change to their revenue cuts. This will help many Nano and Micro creators that don't have enough income to balance the copyrights.
What does this mean to brands?
Previously it was hard for brands to use copyrighted music on social media to a number of laws governing their commercial use. With the new feature, brands have now the potential of enhancing their videos without sacrificing their holding revenue.
You can now earn using YouTube Shorts
Social media creators with less than 1K followers on YouTube can now make money from their short ads. YouTube has been offering creators 45% of ad revenue to creators from their short videos.
With creators now having the ability to monetize their shorts before moving into more lucrative long-form videos is one of the biggest advantages that the platform has done.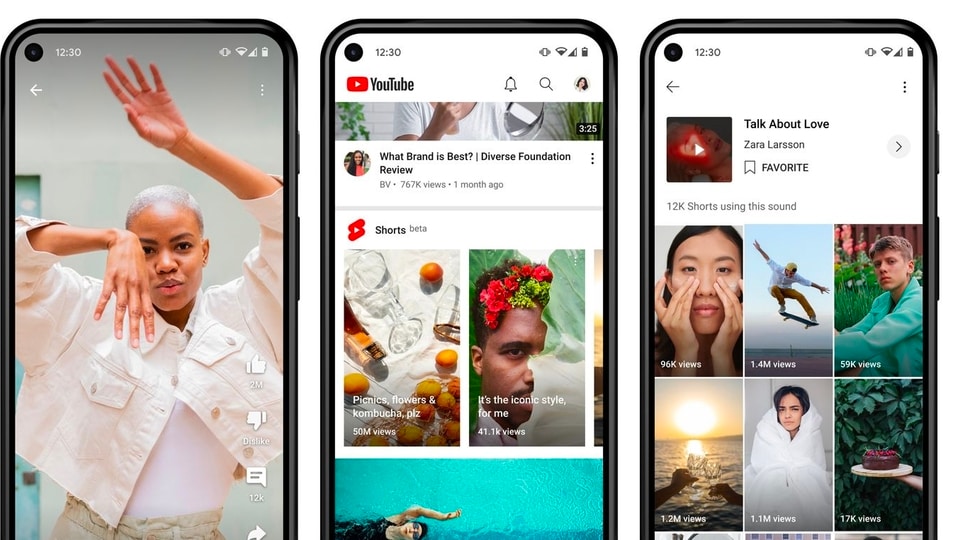 Final thoughts…
Although we have not witnessed major updates from the Meta social media platforms, we would certainly agree that the changes made on Instagram reflect what's expected on Facebook for this month. One of the most noticeable traits across all the above-mentioned social media platforms is increasing the length of videos and captions.
This will be a boost to both content creators as well as small businesses that target SEO and brand discoverability through different social media platforms. A lot will be happening in the month of October, considering the fact that Twitter is still trying its shoppable features and Facebook trying to monetize content creators from their shared videos.
This will be updated right here just for you. If you want to understand more about our industry insights, visit our website www.twiva.co.ke, and Twiva Influence across all social media platforms.