Now that you just got your business all started up, congratulations to you! Let metell you how I would advertise my business.
Starting a business is not easy. Searching for start-up capital are often tricky, especially if you have not had any savings for it and lots of others.
Now that you are past that, and are looking to advertise your business at no cost in Kenya, let me show you the way to induce your brand get out there.
Running a business with small budget is often challenging to advertise it on media. Advertising business in Kenya is costly. It can get frustrating but, there is an answer to your problem.
Instead of going through the struggle of trying to advertise my business on places like Billboards with a limited budget, I would try doing free incorporate advertising methods. You continue to get to advertise at no cost without an excessive amount of costs.
Here are 5 ways to advertise your business at no cost in Kenya:
1. Affiliate marketing.
It is simple and it allows my business to reward your partners for referring them to others causing traffic from the purchasers on buying your products. It helps increase your business reputation. Learn the art of advertising your business whether physically or online.
2. Email Newsletters.
Using this method will enable you to share activities and news to push your business and build customer loyalty and relationships.
3. Social media.
Make lots of noise when advertising on social media. Post your products there and services, do ads on your socials. Network with people by sharing your social accounts. Work out which platform is best for your business and audience.
4. Product giveaways.
Advertise your products for more customer attraction and allow them to subscribe to your services if you have got a subscription option. This method will help your social media grow and can bring on opportunities like your products being well-known thanks to the giveaways.
5. Using classified ads.
Kenya has online searches that give a chance for businesses to use the free classifieds services. It allows small companies to promote their brands to reach out to their consumers and are useful for selling products to a large audience.
Examples of platforms to advertise my business for free:
As you begin planning on your entrepreneurship journey, keep in mind that business is getting down to online aside from just having a physical shop.
Do not worry about having trouble with not having money to advertise your business.
Your business can still boom by word of mouth. Which means that you simply can go talk over with them about your business, give samples if you have to and allow them to give their reviews about the product. If they prefer it, allow them to share it with others. That Is already a step for advertising.
Press Release
Make use of PR to urge the media to advertise your business free. PR will allow you to build a decent image of your business and great exposure towards the general public.
Get the media's attention by giving them a story that's unique through your PR. Get creative about it, show a difference and do not copy what other businesses do. Get your strategies under control and build good relationships with media houses if possible.
As much as you are a start-up business, create ways of how your customers will find you even though you are making all the efforts for it to grow.
Social Media
Take advantage of social media pages like LinkedIn to advertise your business at no cost in Kenya. As you recognize, LinkedIn could be a professional page where people can network and find you and know more about you and your business.
If you have got a team in your working space, have them update their accounts that are linked to the corporate. Put altogether your contacts, description of the business and a link for your website where users can visit your page. Publish articles that are aligned with what the business is all about.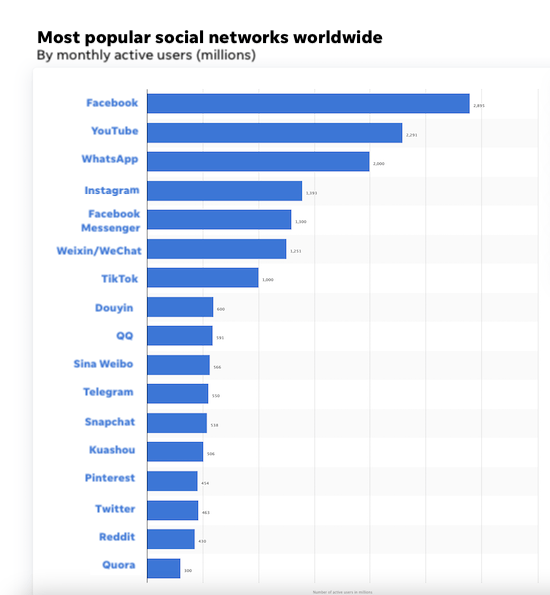 Google My Business
Another way of advertising your business is through Google my business. Give your customers reasons why they must choose your business all the time.
Create a business profile and put offers and post photos. To connect with them, add your contacts, location and a review space where they will leave their comments and rating stars for your service. See how to do google maps marketing.
It also allows you to see how your customers engage along with your profile either through:
Bookings
Direction Requests
Calls
Website clicks
Views
Activity
Searches and so on.
But why must you have to advertise your business to achieve the market?
One thing you need to know is that, you need to be innovate in what you are doing. Try new things and re-adjust how your business was before. Turn the old into the new. Change your business strategies regarding your product or service. Learn to be ahead of what you are doing and find new ways of promoting your business.
Learn to believe your business brand. Adore it the way you would want your customers to like what you offer them. Value your brand and make it yours! (It's yours anyway)
The question is: Why must you have amazing products and have bad customer service?
If that is how your business was, you wish to recheck what's occurring. Change it ASAP!
Ensure that your business has an impressive customer service if you wish for them to keep coming back to you. Let your customers give their reviews. From the feedback you get, plan how you will make it better to profit your business and keep advertising the maximum amount as you may want.
To finish,
If you follow the above steps, you are assured guaranteed success in advertising your business in Kenya. Research which platforms fits your business best. Know your niche and look for your target audience and keep them locked to your business.
Wish you all the best!