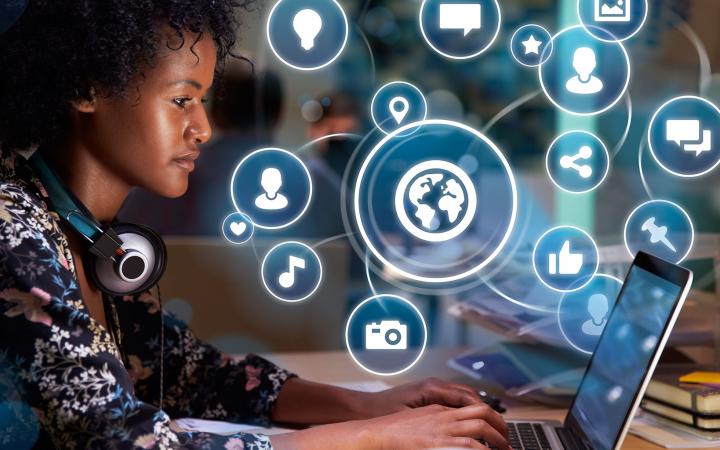 Social commerce in Kenya or let's just call it social media buying and selling of products has been evolving lately at a very exponential rate.
One growth factor that has pivoted this evolution is the power brewed by social media. Many small businesses in Kenya are heavily migrating to Social media because they believe, it has the potential of giving them a much readier market than other avenues.
According to our analysis, at least 87% of small businesses using social media have had a sip of social commerce in Kenya.
Why do we say this and should you care?
Basically, almost all social media platforms have been constantly changing, evoking some enticing and engaging user experience that enables people to explore more.
As a casual user or a business, spending lots of hours on social media of your taste and effectively running your life through your mobile device has been the new normal. Many brands trying to speed up with every social media trend to sell to their customers and so are you, whether it would mean to sell and deliver to their customers all spheres would just matter.
Social commerce in Kenya in a similar relation to the world makes up to 10% of all eCommerce sales today, and it's expected to rise to even more than 17% in the next three to four years.
In this article, we'll break down some of the reasons why social commerce in Kenya is centrally targeting you as a small business on social media and why you need to care.
Let's get to it.
Why Social Commerce in Kenya?
How is Social commerce targeting your small business?
Benefits of Social commerce for you as a business.
Why you need to care.
Why Social Commerce in Kenya?
Imagine a shopping experience that integrates with all the information you interact with through social media – How cool is that?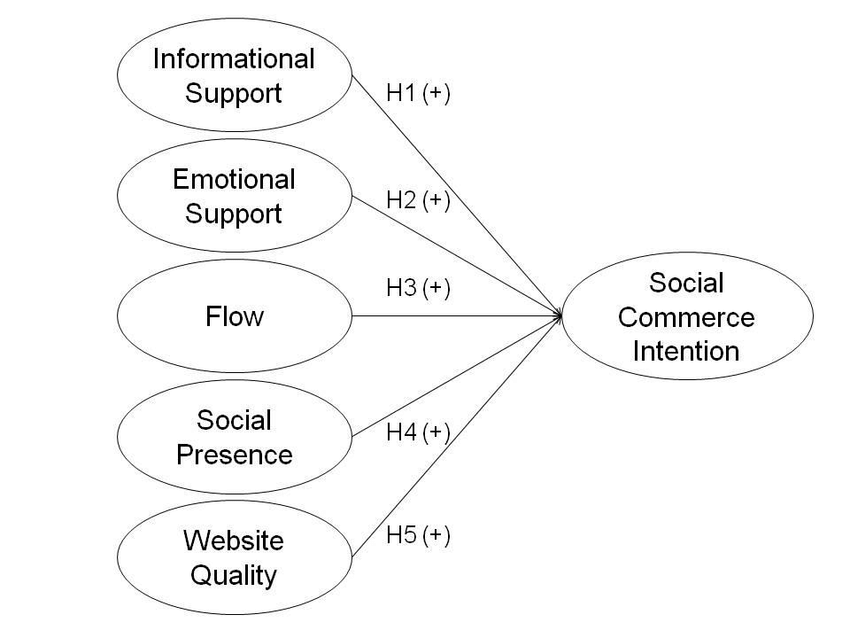 We must attest that social commerce in Kenya has brought a whole brand new market experience and that's why most businesses are trying to invest a lot of their time in it. Social media is already opening up an avenue where brands can seamlessly engage with their customers intimately and very direct.
The Kenyan mobile connectivity has been ballooning in the recent few days, thanks to good broadband connectivity and business creativity. The impact of internet connectivity and mobile broadband connectivity in the country explained has been facilitated the spread of low-cost smartphones and tablets.
With different market factors involved, social networking has been the foundation of the Kenyan economy. These interactions have facilitated more social media explorations creating a common ground for brands or individuals to interact, closely but virtually.
These sustainable forced brands to find new ways to interact with their customers and not just use social media for networking and brand awareness. Most of such SMEs would highlight their product images and features on their social feeds.
It is with no time that, Facebook, Instagram, and other social networking sites noticed this emerging gap for shops and product stores that would help Kenyan businesses easily interact with their customers once and complete transactions.
Social media in Kenya had to grow. It had to now become a one-stop place for marketing and selling products from brands, and that's the reason why social commerce in Kenya has been stealthily changing the individual user experience.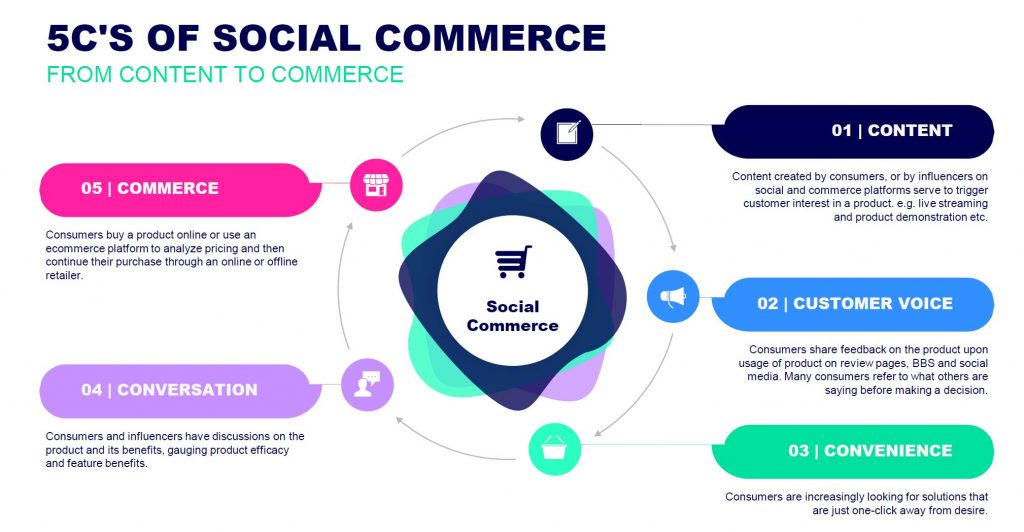 Courtesy: World Federation of Advertisers
There have been more efforts by the government to help SMEs scale their operations online using the power of social commerce in Kenya. These efforts have been working well and you as a business ought to consider social commerce in the next chapter of your social media marketing strategy.
>>>Here are the 5 Important Social Commerce Examples in Kenya You Must Know.
Do you understand now how social commerce in Kenya is growing to be so much important for you as an individual and your brand business? Let's expand more.
How is Social commerce targeting your small business?
You might be wondering why social media should target your business on social media. Well, the point is social commerce in Kenya has taken off at an unprecedented rate with massive year-on-year growth.
According to psychology, social media in relation to spending a lot of money affects the compulsory buying of products for buyers, and influence is narrated as dopamine. This chemical often makes people happy with the choices they make.
Sometimes you are on social media, basically not doing anything but your presence there satisfies your brain. This is one of the reasons people find it difficult to stay away from social media. For brands that aim to attract such hanging individuals – the combination of two addictive activities may seem like a match made in heaven!
Social commerce in Kenya has made customer targeting much easier. Social media has made it easy for your small business to showcase your shoppable content to the right people, at the right time. It has been quite easy because the gap between you and those who will be engaging with your brand has been narrowed and less to say bridged.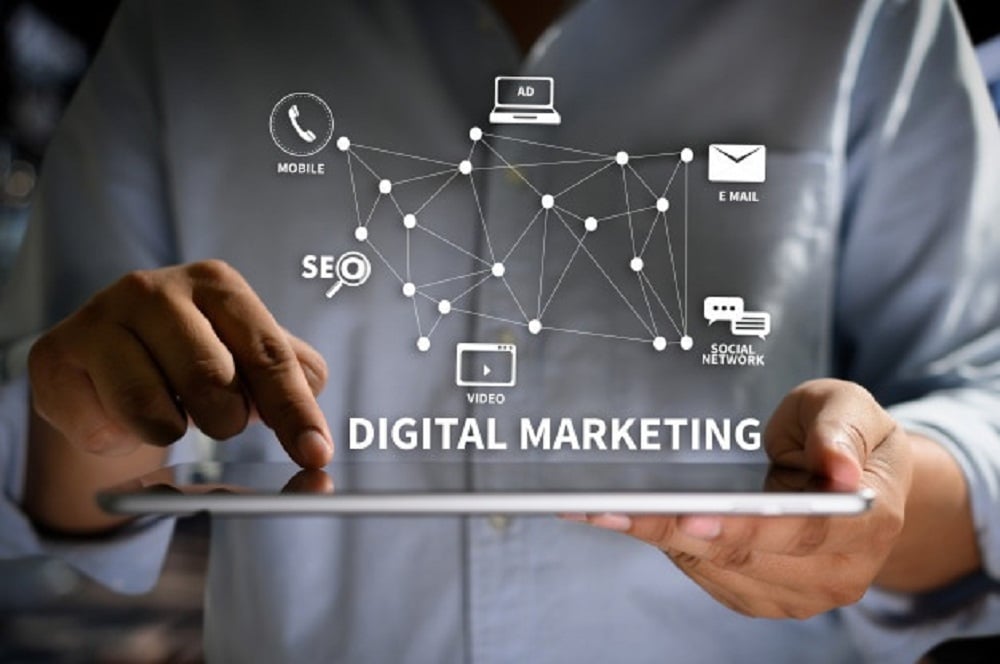 Social selling and targeting your small business has been so easy because social media now can give you insights on who interacts with your brand and to what extent their choices and preferences go.
It is always important to know who your ideal customer is, sometimes it also helps you with paid advertising as you no longer have to try and guess the demographics, tastes, and preferences of your ideal buyer.
When we try to assess how social commerce in Kenya began taking the pillar effect, we trace back during the pandemic period. Social media skyrocketed online shopping in a way that brands had to put more effort into so that they can catch up with the increasing demands of their customers on social media doing shopping.
Social commerce has had a major shift effect of power from major brands and retailers to people. Your small business needs to reach out to people where they hand out the most – social media. The basic social aspect of this is that it delivers authenticity and brews trust all within one shopping experience.
Your business stands in a better position to experience the best out of the market. You should not fear trying out starting off with social commerce in Kenya. We have highlighted how social commerce provides a relatively easy way for businesses to engage with their customers.
In case you want to understand some of the Do's and Don'ts expected in social commerce – read more here.
Let's now see how social commerce excites you as a brand;
It offers your brand/business a linkage platform to narrate your unique brand stories through variety of content, allowing your brand to stand out from others.
It has allowed you to convert casual social media strollers to become prospective buyers. Social media users are not only able to see what you sell but also have an added step of being able to buy without leaving the platforms they are in.
As a one stop shop, your customers can easily have the most important item in business – social proof. Which acts as basis of your brand reviews. Such parameters include the number of likes, share and how people will be commenting to your brand's content.
As a small business trying to make the best out of social media in Kenya, is perhaps this most interesting aspect of social commerce in Kenya. This new social trend has truly leveled the playing field for almost all brands online.
You have to work smart and convince the buyer. Sometimes you'd resort to having factors such as influencer marketing which will add to your growth in social commerce around.
>>>Here are the top tricks and tips of influencer marketing in Kenya.
Any small business on social media can create its own brand and make it superb and worldwide in the market. Your business is the one targeted here, for the more tremendous success of the social media user experience. Of course, the remaining percentage, around 12.5% would narrate to other social influences like politics, technology, and football mention them.
The main point is, social commerce in Kenya is heavily becoming the future of brands. Small businesses and individuals can now have the same reach to a direct market as big brands. This has empowered even smaller businesses, at the same time consumers who can now have more choice in where they need to spend their money.
Right on time? Now, what will your business achieve by trying out social commerce in Kenya?
Benefits of Social commerce for you as a business.
Better yet, here is how your business will benefit from social commerce in Kenya.
You will experience a consistent audience growth in your socials.
You will increase your search engine ranking, thus generating more traffic for your website or App.
Your chances of having a good customer retention and loyalty will increase.
Social trust will build authentic traffic and engagement who will act as your product/brand referral contacts.
Among many other quantifiable benefits for your business, such advantages are good in building performance in the market.
Why do you need to care?
As part of the final thoughts in our article today, you will find that most people try to confuse social commerce in Kenya with traditional eCommerce. They might look similar in some way but not entirely similar in execution as discussed in some of our previous articles.
The best part of this article is you care. How should you make better use of the growing effect of social commerce in Kenya? Influencer apps that pay in Kenya are already using the power of social commerce to promote small businesses like you a great deal.
Social media commerce, social commerce, or in simple terms social media buying and selling has made it easy to measure and evaluate performances. If you have had trouble understanding the market then these social platforms such as Facebook pages, Instagram business accounts, and tweets on Twitter have built-in metrics for impressions, engagements, and reach.
This is the most important aspect for any business or brand. Other basic measurements to determine a positive ROI might include your total numbers of fans/followers, likes, and the overall sentiment of interactions.
Social commerce in Kenya will only be beneficial for your business when it's done right. Have a solid plan and do not be afraid to take as many risks as possible on social media. Should invest quite a reasonable time, effort, mindset, and money on social commerce platforms in Kenya that will be worth your brand vision and mission!
Interact with us for more information on [email protected], Tel: 0708 088 114 or visit our website www.twiva.co.ke to understand more strategies!