Are you having difficulties branding your business in Kenya and not sure how to go about it? Worry not. I am here to guide On How to Start a Branding Business in Kenya!
In Kenya, most branding businesses work together with different companies and agencies. I am sure you would feel great when your business is known out there because of a good reputation with the brand.
The difficulties that may come across when starting your own branding business will come from the idea stage. Every plan has a process and, the first is mostly the idea of how you want your brand to look. Brainstorm before you get the result.
What is branding?
Branding is the process of creating an understanding of your company or business with the product and service in the customer's mind.
Once you understand, you plan to structure your business plan.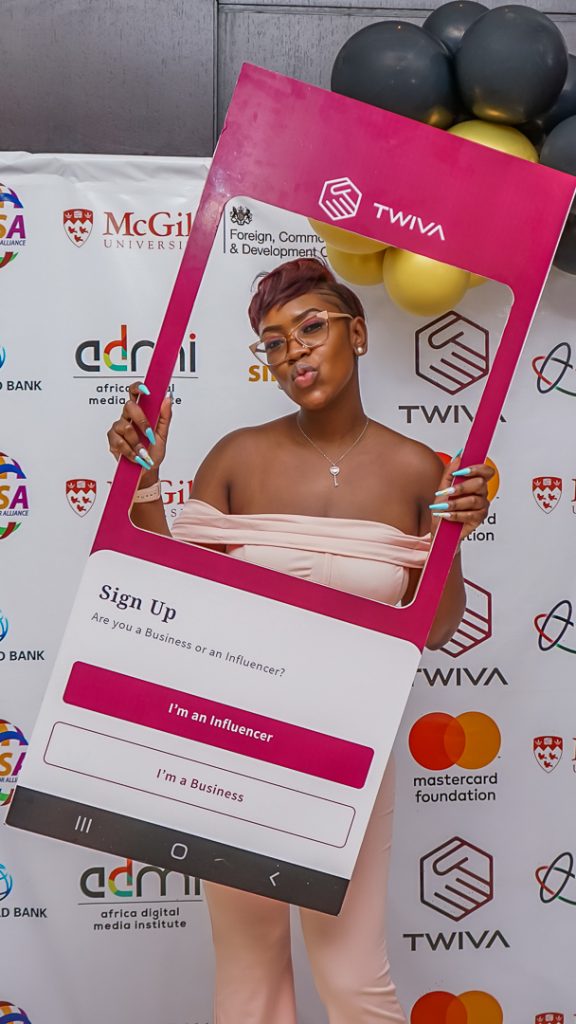 An example of a brand logo is the image on the right. I decided to do a random design to it. The logo relates to the fashion line. Keep it simple. You do not need to be complex. Be straightforward. My business name is Achie WEAR, the slogan is OUT IN STYLE, and an image of a shirt at the top. Anyone who will see it will know, this business is about fashion.

In short, make your brand memorable and familiar to others. This is the only way people will recognize it. A brand can be identified in different ways such as:
Name
Symbol
Character
Design
But, what do you think it will take to make your brand strong in Kenya?
A strong brand is important. How you communicate with your clients, suppliers, and partners, your style of advertising either through social media or your website, customer service. Is it pleasing or do you need a little more improvement?
Which ways are you going to communicate to other enterprises or companies if you have an extended contract with other businesses when branding for them their products?
I have a friend who has his own branding business in Kenya. At first, it was not easy because not everyone knew about his business.
He first began printing shirts using a heat press machine in his shop. He decided the only way his business would grow, would be by advertising it on his social media and wearing a few pieces. This is also another way of advertising your brand using your product.
He started posting pictures of the shirts he printed on WhatsApp and later took it further to his socials. The business began to grow and, moved to the bigger city to further his business. He advanced to now printing:
Hoodies
Book covers
Menus
Pens
Cups and many more.

What am I trying to tell you? Starting small does not mean that you will never succeed. All these well-known businesses in Kenya that you see began from somewhere. They knew how to strategize how they will grow their business through their brand, and so should you too.
Here are 4 habits on how you will build your brand in Kenya:
Creating a good reputation and connection with your buyers.
As a brand, you need to know what your buyers are eagerly waiting for to come into the market. What do you need to do about that? Research! Research! Research!

If you need to indirectly ask a few people around what new thing they would expect, what they value, and so on. Write it down and use those ideas to come up with something.

Let the visibility between your customer and brand be known.


Consistent communication with your clients.

Once your brand begins to grow and you have used proper strategies to help it become stronger, start conversing with your customers and keep it consistent. Advertise your brand if you have to. Call them and post them on the website or social media for your business.

Make noise about your brand. Ask friends to share it on their social media handles as a way to help your brand get recognized. In Kenya, a lot of advertising is now being done on social media and through influencers.
When you introduce a new product in your business, let your customers be the first to know. They are the ones who should try it first. If it is good, they will let others know.
Your brand should send a clear message about your business to your customers.
When you finally discover your customers' needs, come up with ideas of how you will sell the products alongside their expectations from your market niche. Use ways of selling the products that will be different from how your competitor sells their product.

If your brand is related to selling merchandise, how do you package it? Do you add a letter thanking them for purchasing your product? Such ways are easily identified by other customers because of how the communication from the business is portrayed and brings attraction to the brand.
Doing more market research and how you will make it effective.
How well have you done your research? What key things do you need to ask yourself before beginning your brand business? Let us see here:
Do you have a proper branding strategy for your business?
Do people recognize your brand?
How do they feel about it?
What communication do you use to let them know about your business?
If your brand is in the same niche as other businesses, how are they compared?

Is your mind open to answering the above questions? If you have thought about such questions, you are good to go! If you have not yet been through this road, start walking and figure them out as you continue the journey.
Finally, when you research your brand, identify different branding costs. Make sure you check out the estimates to know how you will differentiate them from yours.
You can also decide to introduce other branding services to your business:
Product
Personal
Corporate
Service, you name it
2 Examples of branding costs:
| | |
| --- | --- |
| Branding Service | Price (Kshs) |
| Logo Designing | 10,000 – 50,000 |
| Social Media | 40,000 – 150,000 |
With such figures, you will know how to play around with your rate card if you present your branding services to other companies or agencies. Do not be afraid to compete with other marketers like you.
For more kindly contact our team at [email protected]