As an influencer, you most probably want to generate more cash from your creatives with the best Influencer Apps that Pay In Kenya.
While influencer marketing in Kenya is becoming more vibrant and less unpredictable, several influencer marketing agencies have been trying to find the best ways to increase the incentives channeled towards influencers.
With the growth of technology and social media in Kenya, witnesses of an increase in the number of Macro, Micro, and Nano influencers in the industry have been so prime. Dealing with the payment of such a huge number is not easy.
Several agencies and organizations in the influencer marketing business have been trying to filter all the available opportunities to subsidize the works of their contracted influencers with a more seamless means like an App.
As an influencer you spent a lot of hours generating the content, mindlessly scrolling your phone, interacting with your followers with an aim of at least getting a gig or some hard cash from your campaign influence.
Suppose you find such an App that's genuine with a guarantee of earning you extra money, will you invest your time in it?
There are of course dozens of influencer apps that pay in Kenya that you have heard of or interacted with. Somehow, if you didn't know, or it sounds so good to be true, there exists legitimate apps that guarantee you a payback of your works.
In this article, we are going to show you some of the best influencer apps that pay in Kenya which you can invest all your activities in, in case you'd really have the passion of generating more income quickly.
Here are the top Influencer Apps that Pay In Kenya.
Twiva App.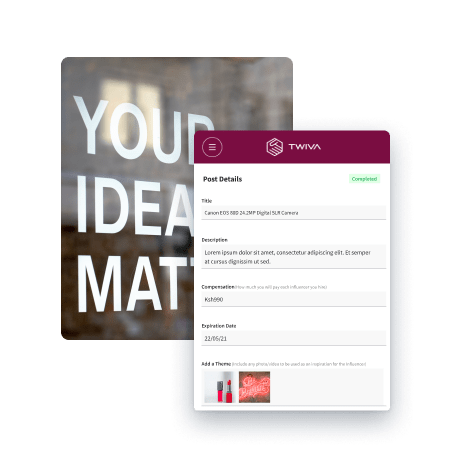 Twiva App is ultimately the best influencer app that pays in Kenya. As an influencer marketing and influencer-driven social commerce platform that gives businesses affordable and digital access to markets, the Twiva app gives Micro, Small, and Medium Enterprises (MSMEs) affordable, efficient, and digital access to markets.
Read also how content creators and social media influencers can drive sales for SMEs through the new Twiva platform.
The App does this by leveraging social media influencers to market and sell MSMEs' products and services on social media platforms.
One of the most notable features of the app is that everything is easy, automatic, electronically modified, and managed. You can easily dictate how you want to be paid, the amount you need from your activity, and this will automatically be influenced by your level of conversion.
Twiva was created to harness the vast penetration of smartphones, internet connectivity, accessible mobile banking, and the power of influencer marketing to create dignifying digital and digitally-enabled jobs.
Unlike other influencer marketing apps in Kenya, Twiva gives you as an influencer the ability to reach a wider engagement depending on your niche expertise.
If you want to become an influencer marketing guru in the industry, the Twiva app should be your topmost trial influencer app that pays in Kenya. You can easily sign up via their website on www.twiva.co.ke or use their android/IOS app as highlighted on the title.
Watch this Video on the Twiva App Influencer Signup Process and connect to your social handles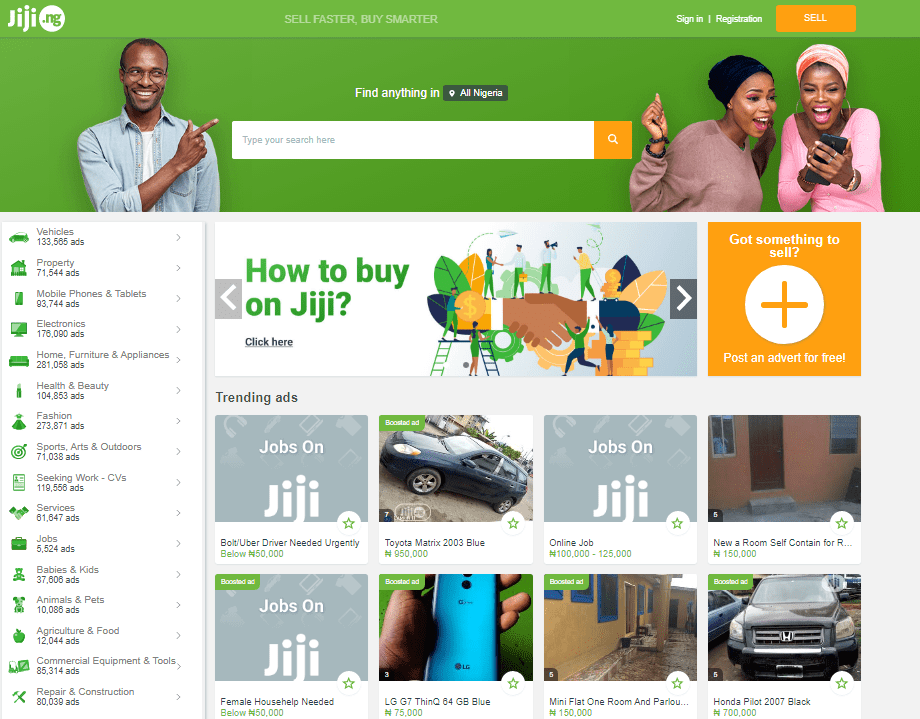 As an ordinary Kenyan household person, you must have interacted with this app in your daily errands.
Built on the foundation of an online shop, Jiji Kenya provides a marketplace where businesses can easily sell anything to their targeted buyers.
As an influencer app that pay in Kenya, Jiji has been employing Influencers to articulate their brand characterization and on the other hand giving them incentives for their jobs.
The app has an advanced security system that makes it hard for other external effects to bypass their system protocol. Therefore if you are an influencer and want to make money easily online, its process is quite simple.
Once you have registered and successfully created an account you can start advertising your item or another person/business product on the app. As an online marketplace, the only items you'd need are clear images of your products, clear descriptions, and their qualities of them.
When this is ready, you can easily start advertising in them, as clients/buyers interested in your products will soon get in touch with you.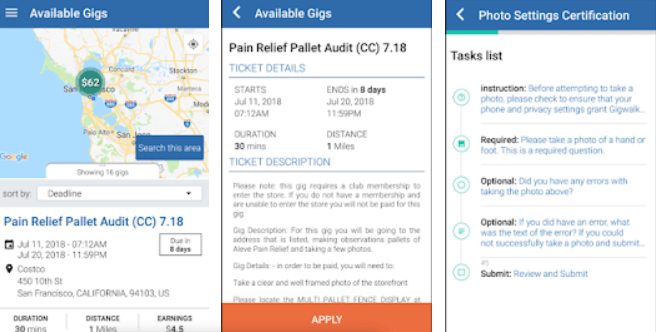 Gigwalk is among the top influencer apps that pay in Kenya. If you are an influencer and have the desire to make some extra cash or savings, this app is best for you too.
Gigwalk App connects its users with local businesses that require your skillset as an influencer. The process is quite easy, you can easily download the app on Google Playstore and register.
Here you can easily find small and large contract work (Gigs) that pay from as sustainably Ksh.300 to even a maximum of Ksh.10, 000 which is quite something for a save.

Jumia is among the leading online B2C eCommerce and influencer apps that pay in Kenya. More similar in character with Jiji, Jumia mostly sells brand new products such as electronics, fashion, home products, and many more.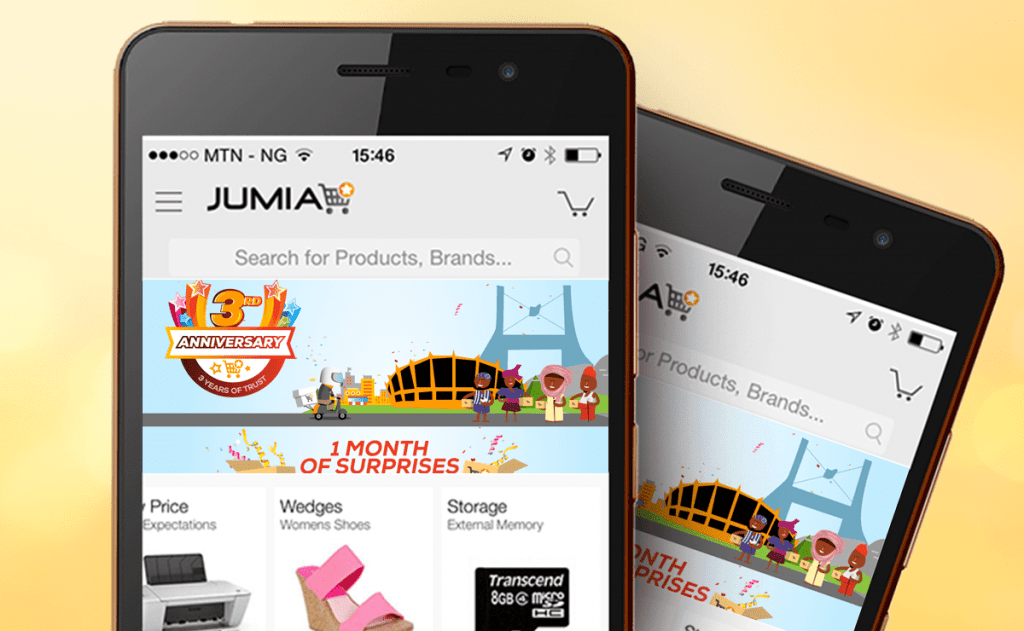 If you are an influencer and need to make money easily in your niche. Having an eye on some of the gigs offered by the App would be your best go-to advantage. Sometimes you can choose to become a vendor on the platform as long as you have a physical location and offer genuine and new products.
The influence Jumia has is quite monstrous that undoubtedly you will have earned a lot of incentives from their contracts. This is because, once businesses list their products on the platform, Jumia has access to over 4 million customer reach in Kenya, therefore earning would not be a lost shell of your energy. Monitor their black Fridays.
In addition, you can access the Jumia app on Google Playstore and Apple Store.

Final Thoughts on Influencer Apps that Pay In Kenya.
Whether you are a Micro or a Nano influencer, you can easily make money from what you do. Influencer marketing in Kenya is growing at the rate of at least 75% every year since 2010, therefore it's not dead.
Being an influencer, you already have a prestigious profession in the market today. You can earn a lot by making your niche more unique and desire by the brands above.
This is how you can become the most powerful influencer in Kenya today!
There are so many apps that would guarantee you a quick earning from your influence, but these are among the top four leading influencer apps that pay in Kenya.
"Opportunity is missed by most people because

it is dressed in overalls and looks like work."

Thomas Edison, inventor, and businessman.
Interact with us for more information on [email protected], Tel: 0708 088 114 or visit our website www.twiva.co.ke to understand more strategies.