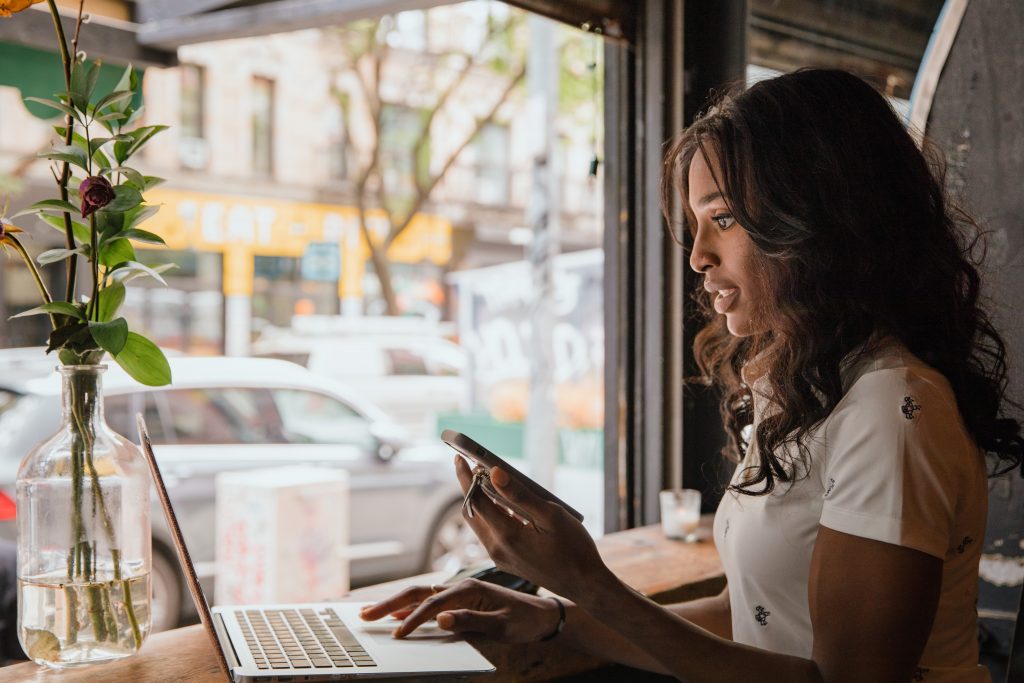 Are you a business marketing most of your products on social media in Kenya? Maybe you are in the fashion industry, bakery, Cyber café, mobile and computer accessories, home décor, wines, and spirits among others you urgently need to stop now!
While you are concentrating all your budget on social media marketing other small business are building their muscle on social selling in Kenya with all the best tactics they can get.
You've either heard of it or read it somewhere – 'Start Social selling'.
Let's think of it as the same as social media marketing (Spoiler right?) or maybe we can just say social media advertising that earns you money ( Second spoiler: not that's something else altogether)
When we say social selling in Kenya, we only mean allowing your business to zero in on business prospects found in your social media, build a rapport with them that can lead to a network of potential leads.
Done right, your social selling in Kenya can replace the dreaded practice of cold calling. We are not saying social media marketing is bad, but the final gear for every scaling business is selling as much as possible.
If you have not yet incorporated social selling into your funnel, you're likely losing business to more social media savvy competitors. But once you're done reading these tips, you will have all the information you need to change that.
In this article, we:
Answer the question: What is social selling in Kenya?
Outline quick tips on why your business should care about social selling.
Explain some of the best social selling tips and practices.
List 3 essential social selling tools.
Let's get to it…
What is Social Selling in Kenya?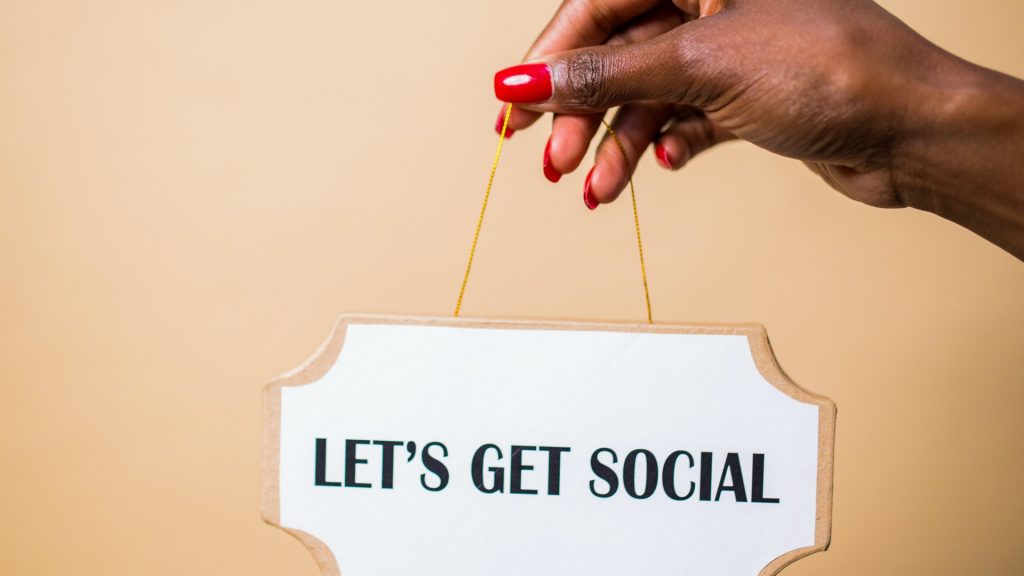 Just as we began, expanding on social selling we can say it is using your brand's social media accounts or channels to engage with prospects, understand their demands, and make conversions. This tactic, helps your brand reach exponential sales targets.
Sometimes it might look hard to compare social selling in Kenya, with social media selling, but let's think of social selling as a way of modern relationship-building. Meeting new people, understanding what they feel, how they react to some commodities and characters, their perception about you away from your competitors is what surrounds social selling.
Initially, brands and businesses used to connect with their prospects through cold calling. Social media has given you the power to interact invisibly with prospects who value your products so much. Once you have built a community, what's hard to sell? A community supports you, builds you, embraces your brand as part of them and that's your competitors are leveling up in Kenya.
Disguisedly social selling in Kenya!
Some people will ask, what is exactly not SOCIAL SELLING?
Such kind of a question is quite easy if you've been keen on the above intro. Social selling in Kenya specifically is certainly NOT blasting strangers with unsolicited feeds, DMS, tweets, etc. that's spam, your brand will look bogus and inanimate.
As a brand that needs to sell actively on social media, your only option is humanizing the platforms. This goes to an extent of making each shoppable content human. This goes way into the tone, verbiage, characters, presentation, or even time-lapses.
Unlike cold calling – social selling is not having so many contacts on your mobile without interacting with them even via WhatsApp. Build a meaningful interaction with them, make the contacts active as much as possible.
The secret to making the best about social selling in Kenya is making those small interactions meaningful and presenting your brand products as the solution to a problem inexistent in the market on your network of prospects.
Once you do the above, believe me, you would have built enough trust and loyalty which will be an immediate correspondence to more sales conversions.
Quick Tips Why Your Business Should Care About Social Selling in Kenya!
Something you probably didn't know is that Kenya is among the best countries that pride themselves on good internet and mobile connectivity.
As a business that wants to exploit the Kenyan market maximally, the ratio of social media marketing to social marketing needs to be inverse. More strength needs to be emphasized on selling than creating a lot of unnecessary brand awareness.
If you're still not considering social selling in Kenya via social media as part of your brand objectives, here are 4 quick tips you should care about and maybe give it a try.
For your business and brand, social selling results in:
Increased brand visibility.
Shortened sales cycles.
Exponentially more decision-makers see the content.
Improved relationship and rapport building between the buyer and seller.
Showcases your thought leadership and unique features and benefits.
At the end on a more expanded scale, social selling can be elaborated more as of importance because it;
Will help your sales team build real relationships. According to an article done by Forbes magazine, "87% of business event professionals have canceled events because of the pandemic, and 66% postponed events." Social selling is helping businesses especially B2B businesses build long-term and lasting relationships with their prospective clients/customers.
Most of your prospective customers are already buying via social media. Social selling in Kenya has been consistent and the reason why you might have chosen to market via social media is because of the belief there is a ready market.
Most Kenyans during the pandemic had to shift from traditional ways f interacting with their sellers, and focus on buying online. They believed in brands that were consistent, simple, quality, and affordable. You notice how things are tactical in approach.
Check these stats of people buying via social media.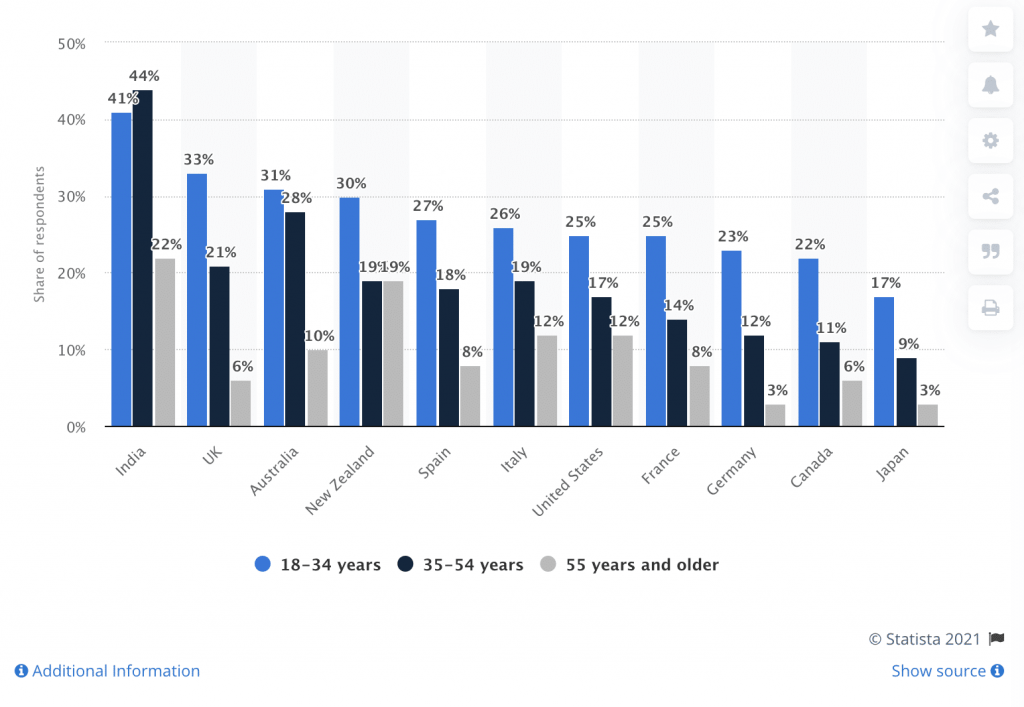 In the end, you need to know your competitors are using all investing on social selling in Kenya, so what will you do? The answer is just simple invest and invests heavily in social selling than social marketing. Social selling makes you stand out, become extra competitive.
Your competitors are active on social media trying to lure their prospective customers with every tactic they can implement. According to data from Statista: "In 2020, an estimated 25% of e-commerce enterprises worldwide were planning to sell their goods on social media."
Doesn't this give you reasons why you need to care about social selling in Kenya?
That being extra limited to execution, you want to start immediately with social selling yet it sometimes doesn't work for you. What are tactics you can fold you pull the best social selling in Kenya that would outmaneuver your Competitors?
Best Social Selling Tips and Practices in Kenya.
Provide Value – These days no one is concerned about the quality of the products, the question always revolves around, what value the product offer?
Now, this is where the humanizing effect as mentioned above steps in fully. Don't ever interact with your prospects and customers on social media when you appear "salesy", yeah that's the best term. Just don't be so much into selling.
Despite the name social selling looking so direct, approaching it needs to be the opposite of what it aerially looks like. It is important to establish your position as an influence in the brand and industry before jumping into sales.
Let your value speak more than your marketing awareness. Sharing interest through valuable content and social media captions will lure prospective customers to reach out. This kind of strategy can be so good when you are a B2B or B2C brand.
Be Keen and make meaningful relationships – One of the best building blocks of social selling in Kenya you need to know!
Most Kenyans value positive rapport, it provokes the attitude that someone has on you as a person, on your brand or business and how you interact with them. A good social selling strategy/practice means good attention.
Before reaching out to your prospective customers on social media, it is important to check if you have any mutual connections with them. Building a connection is not easy, you need to be keen on who you are building a connection with, and will it be meaningful to scale your business where you want it to be?
Reach out to those mutual contacts and ask them positively to give access head start to the prospective customers you want to sell to.
Being real is very important – Who are you, what's the aim of your brand selling via social media? Are you showing what you can give the market? Are you real?
Sometimes it's good to initiate more intimate conversations with your leads. Be real in your engagements, share where you got their contacts and what exactly you need from them. Be positive, show the value of your business to them, and how their fix will help you both scale.
Sometimes likes, comments, or retweets might prompt you to contact the prospects by mentioning them. This is also a great way of being real in the socials (Spoiler; there are chatbots on some business social networks that reply to messages). Avoid likes, comments, and anything indirectly related to them.
They might look good but would cause some harm to your brand. How sure you are that like/comment comes from a prospective customer so that you can initiate a conversation? Avoid this and work with real customers.
Consistency must be your number 1 virtue – Remember this is social media we are talking about! The algorithm that propels effective social networking is primarily consistent.
Are you creating content that relates to one another? Do you keep up with some of your follow-ups DMs? Well, these are some of the loopholes that prospective customers lose interest in purchasing products from you.
If your built relationships don't yield immediate results, don't give up. Get in touch with those willing to be part of your sales funnel. Empower them with consistent and valuable products and services so that they can your first ambassadors.
Consistency goes way beyond content creation and brand messaging, so make it a practicing virtue for effective social selling in Kenya.

Now, all that said and dusted, what tools are there to propel your social selling in Kenya? Check these;
3 Essential Social Selling Tools.
Basically the leading social selling tool in Kenya. The platform has already changed the narrative that has been there on influencer marketing. Using their power to engage with their diversified audiences, the platforms help you as a business reach an expanded market and sell immediately after listing.
Conversions are quick, guaranteed, and hassle-free with Twiva for you as a business. The struggles incurred in marketing are cut off with the platform.
Facebook and Instagram Social shops.
These shops are moderated in ways that can help you lay back and watch your products sell very fast. The only demand needed here is the quality of your products, affordable pricing, and a sincere but luring captioning of your brand products.
Sometimes it might look like marketing but builds upon immediate sales conversions in the funnel.
My final thoughts on quick social selling in Kenya are that sincere and positive relationship helps you build credible and long-lasting customers for your business. In the end, you need to identify the right prospects that can appreciate the brand, at the same time become your ground brand ambassadors.
Social selling in Kenya is working and you need to consider this if you to grow your brand. Make your social media networking streamline, bank heavily on lead generation that will expand your network and ultimately meet your sales goals!
Interact with us for more information on [email protected], Tel: 0708 088 114 or visit our website www.twiva.co.ke to understand more strategies.