As an established brand or person, the need to keep your clients and partners on toes with the right information, reminders, and inquiries is needed today.
Social media managers provide a senior marketing role for the success of your business KPIs.
Hiring the right Social manager helps you interact with your audience favorably with active social content that converts as many followers as possible into loyal customers.
If you have had challenges spotting potential and viable social media managers for your small business, this article is going to help you identify the essential skill set you need to hone for the growth of your brand.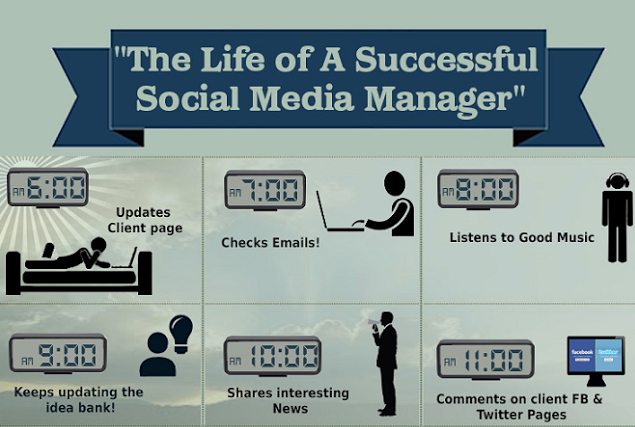 Before we begin, do you have the right job description of a social media manager?
This is always the first step.
It's either you are failing on your side or your hiring job description is not well understood by the right people who need the job.
A social media manager's job description needs to be trusted with the organization's ideals of monitoring, executing, filtering, and actively measuring the media presence of your product, brand, company, or individual.
He/she is the "Voice of your company". They speak directly with the targeted market that you have or are willing to win shortly.
Be able to create content for multiple platforms.
Have the ability to monitor and analyze analytics in all your socials.
Should be able to devise a viable social networking strategy.
Review and populate social media content calendar.
Have an ability to measure, analyze and present your ROI.
Scheduling posts with curated content for specific social media platforms.
Therefore your job description needs to enshrine all these details, and somehow involve career requirements. These are Public relations, marketing communication, etc.
But if you are good here, then step one is already sorted!
The next step is to level up on the skill set of your desired social media manager.
You need to do a lot of filtering at this point since it's the most important part that will see your brand or image either grow or drop.
Why are we emphasizing this?
So many brands have had social media disasters in the last few decades. You cannot allow a simple comment to tarnish the name of a brand that has taken you expenses to make it where it is now.
A social media manager with the right skill set will know how to respond to comments. Generate active content as advised by his/her content calendar.
Social Media Manager Skills
Too many words for nothing, let's quickly jump on the required skill set right!?
Writing.
Writing is a very important aspect for a Social media manager.
This is because, despite posting another type of content such as visuals or audio, an underlying captioning always accompany the posts. This also goes to replying to comments.
You will always expect more than a dozen posts each day. Different social networks require slightly different styles of writing.
The style of writing on Facebook is not the same as the one used on LinkedIn. There is so much professionalism on LinkedIn, therefore the professional tone ought to be at its maximum.
Facebook employs lots of fun and light moments in writing.
For your brand or image to grow you need a great SEO copywriter. The main idea is to express your product or profile actively. This is much needed for you.
You need a social media manager who can be able to create messages that are quickly understood by your audience hence promoting a positive sentiment on your goals.
Have social media expertise.
This sounds so obvious right!
Yet it is not obvious as we think. The need for your social media manager to have excellent social media expertise is really important.
Knowing what type of content goes on which platform and the timing is really important.
The social media clock is one varying item that needs accurate research and experimentation for your brand growth and image.
This type of knowledge will help you outshine your competitors much more easily, yet again by leveraging these key pillars. Your social media manager must be able to;
Understand different ways of optimizing specific content for different platforms.
Have in-depth knowledge of the social media metrics, analytics, and performance.
Know what type of content is consumable best on what platform.
Engage with the audience using the available social listening tools at your disposal.
By building upon these, when you want to market it would be easy to identify the right demographic, location, and time frame for your content consumption.
I am sure you understand that the world is rapidly changing, and information is updating as some are being phased out.
That's what is happening with social and digital media.
Having a great social media manager who can be able to stay up-to-date with the ever-changing digital world, by building upon world trends, industry, and measurement/analytics tools is important.
Research would go beyond tracking what your competitors are doing, more even daily.
Despite being on a different scale for some entities, SEO offers an integral part of content marketing and brand ranking.
Great social media managers for you must know and strive to leverage the power of SEO on your social networks.
Embracing SEO as part of your strategy, you can build up a larger audience with an interest in your content, products, or services.
Ability to provide good Customer service.
One sure thing for your brand is customers will inquire once they see your noise on Social media.
Most customers look to social media accounts that help them, by offering value to what they need by answering specific questions. Whenever they feel you are not responding to their questions most of them slide away.
You need a social media manager who understands that your social media presence is your brands' first impression. Whatever he/she will do on social media represents the brand.
The time frame of 8-5 definition should be avoided for a person whom you want to hire to help you grow. It would be prudent enough for them to at least have the accounts on the phone so that they can avoid late reply's to customers.
You need to find an individual who shows a high level of flexibility. Once he/she has mastered the operationalization of the social media landscape, they can easily maneuver into other productive duties in line with social media management.
He/she must have the ability to find new features, trends and be accommodative to other team members' ideas.
This will automatically build up your traffic on social media.
Finally, here we are. Hope this will be quite helpful for your brand. I am sure you are armed with at least an 80 % skill set of finding your perfect social media manager.
Are you having challenges finding the right social media managers for you?
Be the first one to rock your social network today.
Talk to us at [email protected], Tel: 0708 088 114 or visit our website www.twiva.co.ke. We can help you build your brand's social media presence qualitatively. Take the first step today!