Let me guess. You're sitting at your desk, twiddling your thumbs; racking your brains on how to tap into the transcendental and topical world of TikTok?
Well, herein we want to dig deep into what makes TikTok the new wonder of most marketers and for you as an influencer in Kenya in 2023.
It's surprising to note that since the inception of TikTok as one of the creator social media platforms in Kenya, most marketers have been slowly moving away from other traditional and outdated forms of advertising.
The question would certainly be; could TikTok be the new Instagram?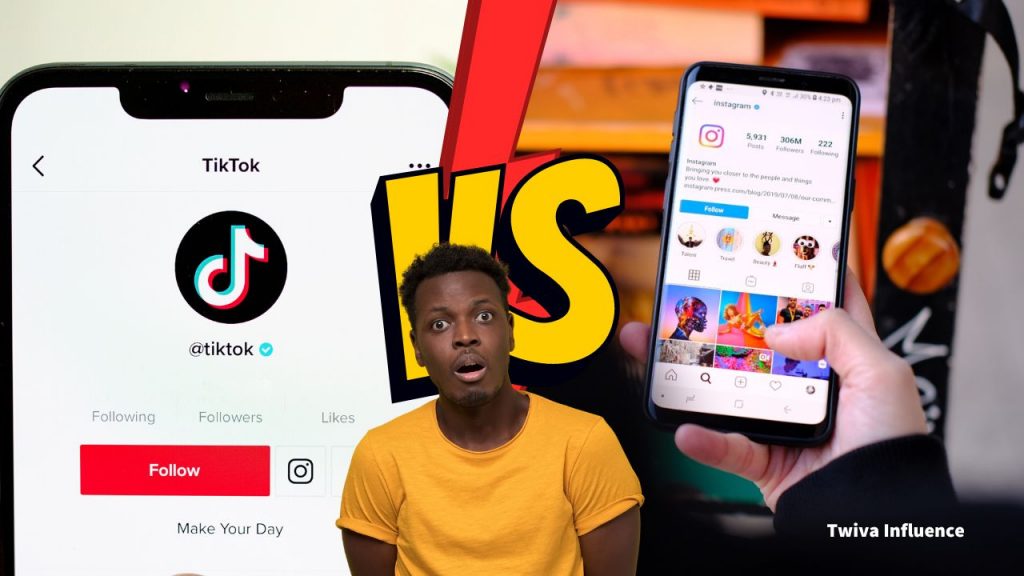 Certainly No, the traffic brewed by TikTok heavily depends on Gen Z; who in disguise forms at least 85% of TikTok users in Kenya, unlike Instagram. This is a path that many Gen Z are taking as they seek to make money on the app, thanks to its algorithm that allows any person from across the world to view the live content.
As an influencer in Kenya in 2023, you might consider the ripple created on TikTok by Gen Z a mystery. Sometimes, at your desk, you wonder what content they engage with that makes them trend and why is my content not resonating with them.
The power behind TikTok goes far beyond creating beautiful and lavish types of content, most users on the platform look for types of feeds that they would relate to and have some funny bits attached to them.
If you aim to be most powerful as an influencer in Kenya in 2023 with your content on TikTok, you need to create content that would speak also to Gen Z on a personal level. Surprising facts you should know say that 66% of its users worldwide are under 30.
It's easy to create content that would make you Trend but how can you do that? Here we have summarized a few tips that would make you a powerful influencer in Kenya in 2023 on TikTok
4 Ways to Create Trending Hits as An Influencer in Kenya in 2023 on TikTok
Hashtags are traditionally recognized as primary drivers of traffic on any social media platform. An expert influencer in Kenya in 2023 on TikTok would certainly tell that hashtags have the ability to drive challenges forward.
These hashtags can either be branded by yourself or copied from other trending spheres. If you aim to create a trending hashtag on TikTok, you just need to get it right. The platform majorly depends on hashtags to push for more User engagements.
Sometimes, we try to come up with our own hashtags, but end up not working. By narrowing it down to your own branded hashtags, you need to also consider something that can go viral and is easy for other users to participate in.
Before you settle for a specific hashtag, it is always important to do some worthy research on previous and current trending hashtags, what they are, and what might have made them do so well. When you are done with this, go ahead and replicate the same for the success of your trending hit.
Challenges are very good, especially for starters and they come in various different forms on TikTok. You must have seen different users performing a comedy skit, sharing heart-felt messages, dancing, singing, or just vibing to a particular trending song (lip-syncing).
The platform has that inducing ability to force you to participate in these engaging, organic, interactive, and most importantly fun activities. If you are just starting out as an influencer in Kenya in 2023 on TikTok, you can try out these challenges because of their nature; have the potential of going viral.
Look at this example of a Catholic song-dance challenge.
Challenges are also good because you have the unlimited liability of creating content that you understand but resonates with your audiences. You can as well re-share with your audiences on other social media platforms so that they can direct traffic to your TikTok page.
This also gives you an opportunity to reach a wider audience!
Sometimes, you can choose to try particular songs and hashtags with your challenge so that you can bring humor and fun into your feeds.
We began by defining TikTok as one of the social media avenues that most people go to for fun. Therefore, employing memes as part of your content would certainly boost user engagement on your timeline.
Memes can come as still images with humorous content in narration or a build-up or funny clips that most people know as vines. By tapping into trending memes and vines you can easily create a trending hit for yourself.
There are plenty of opportunities for you to incorporate your content as an influencer in Kenya in 2023 into current trending posts using both advertising and entertainment. This works so well that the majority of trending content on the app comes from traffic driven by funny clips and challenges.
Duet chains are most common on TikTok, and as an influencer in Kenya in 2023, you need to invest in this heavily too. The idea behind duet chains began when TikTokers started making videos with emotional gestures.
A duet chain is self-explanatory – it allows users to place their videos side by side to perform a duet. You can use this challenge in reply to specific comments on your feeds or tagging a fellow content creator when you are doing a challenge.
Other TikTok users have also used this tool to create reaction videos, which equally do very well. A good example of this is the #utawezana Duet that saw Azziad rise to become the queen of TikTok.
In Conclusion
Now you have all the tips and tricks that can help you easily trend on your TikTok as an influencer in Kenya in 2023. You can also go ahead and learn from what others are doing on the platform and borrow 1 or 2 things that can work well for you and your content.
Becoming an influencer in Kenya in 2023, especially on TikTok: A platform where many marketers now target their influencer marketing campaigns, would give you an upper hand to easily earn while you continue twiddling your thumbs. You can take steps in the right direction and maximize its potential to earn trending status. A number of influencers earning from the platform have joined Twiva and are impacting their audiences.
You can also get in touch with our team at 0708 088114 or email [email protected] or by checking us across all social media platforms @Twiva_Influence or @twivastudios on Instagram