Are you looking for good picks of micro-influencers in Kenya to promote your brand or you are just an ordinary business or person willing to find best performing TikTok accounts of great interest? In this case, you need to pay attention to these fast-rising TikTok Micro-influencers in Kenya.
As creative content creators in the fastest-growing social media platform and professionals in certain spheres, they have managed to attract an impressive audience to their content. This has attracted so many brands who not only want to work with them for long-term brand influence and niche sales activations.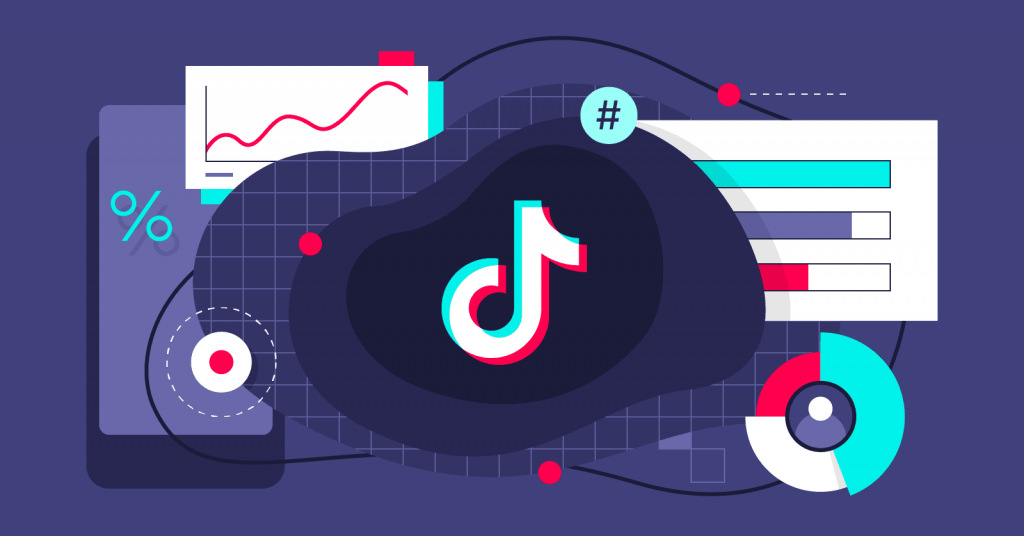 So why not check them too? This article includes a list of TikTok Micro-Influencers in Kenya worth your attention and a follow.
Top 7 TikTok Micro-Influencers in Kenya to Follow Right Now
Most marketers today are focusing on TikTok as the next-gen phase of driving aggressive brand awareness and sales conversions. However, not all businesses can afford to cooperate with Mega influencers in Kenya who boast millions of followers.
In one of our articles, why most brands target Nano and Micro-influencers in Kenya, we highlighted some specific proofs of why these two influencer niches make the best sales converters in the industry, unlike Mega influencers.
Nano and Micro-influencers in Kenya allow reaching the target audience better because their engagement rates have proved to be totally impeccable and they are often budget-understanding. Therefore, marketers will always prefer hiring several small influencers and working together with them.
This approach has seen many brands guarantee themselves a better ROI and lower expenditures on their marketing strategies. Do you want to find out who our top Micro-influencers in Kenya on TikTok are? This list has been made for this purpose!
Roy Kanyi
@Roy.Kanyi
Niche: Informative Content
Roy Kanyi is one of the most trusted Informative content creators with a following of over 120K. He is n expert in sharing well-researched pieces of content with his audiences. Roy began his content creation journey on campus because he believed he could inspire other students through different types of informative content relating to life, society, and peer-to-peer interactions among others.
Being one of the fasts growing Micro-influencers in Kenya on TikTok, Roy has attracted a number of brands such as Nairobi Viatu and Nairobi Sandals among others to work with him.
Maina Wangari
@Maina_mal
Niche: Beauty and Comedy
Maina Mal mesmerizes viewers with amazing looks and offers them for sale. Her follower list has already beaten a 200k threshold. The majority of her content is funny witty clips and some bits of beauty and fashion, something that looks gorgeous on her tanned skin.
As one of the fast-rising micro-influencers in Kenya, Mal would certainly jump into a brand that has a positive impression in driving fashion and beauty narrative to her audiences.
Zanji Mukenya
@Zanji_mukenya
Niche: Dance and Comedy
Zanji's TikTok page would certainly make you glued to his content. As a comic dance enthusiast Zanji has managed to pull an audience of more than half a million, building his engagements from fun. By interacting with his page, you can easily explore new dance moves and also laugh irresistibly from his humorous shares of different content.
Miss Njagi
@Miss_Njagi (Beryl)
Niche: Dance
Do you enjoy new dance moves the same much as Beryl does? This professional dancer reflects the beauty of having nice and on-spot moves in all styles, colors, and shades. Based mostly in Nairobi she is a fan of singing, dancing, adventure, and social interactions, so the majority of her videos are devoted to the people she meets and interacts with.
Beryl has a growing number of followers of over 330K.
Godfrey Wachira
@Podking01
Niche: Witty Street Interviews
Another person to mesmerize viewers with unforgettable street interviews is Godfrey Wachira. His influencer list has already reached 14k in just one year and he offers meaningful yet witty experiences in his interviews from different corners of the city.
If you enjoy interacting with out-of-nowhere questions that would leave you challenged for some time, then his experience on shots will be an inspiration for you.
Godfrey Wachira has proved to be one of the fastest-growing micro-influencer in Kenya in like a year and we believe he will be a force to reckon with within the space in just a matter of time.
Ceb
@Being_ceb
Niche: Dance
Just like Beryl, Ceb has incredible dance moves that would certainly take your breath away. This guy has a TikTok channel with over 180K followers, so don't lose a chance to subscribe to his TikTok account. It is a place where he shares his new dance moves from distant trips, car and bike shows, and explorations of new sceneries and outfits. Better yet, he is a fashion killer too.
Mohalicious
@Mohalicious_
Niche: Comedy
People interested in a simple life and what comes to mind will undoubtedly appreciate the account of Mohalicious who promotes a love for simple homestead ideas. Here you can find amazing ideas on how to diversify boredom at home every day and get a glimpse of her personal life too.
Conclusion
The list of micro-influencers in Kenya that may attract your attention is quite extensive, but we have picked examples of profiles from major niches to show their great potential.