The world has changed and we are officially in the digital age. The term "Influence" started to become popular when we realized we can achieve more online.
This is evident in the way we interact with one another, get glued to screens, and, most importantly for marketers, advertising through the screen is becoming a more convenient and easy way of grabbing consumer attention.
While the concept of digital marketing is generally uncommon to the majority of us, influencer marketing is way alien-like to some of us. Although the two might possess more of the same characteristics, as they all share a common goal – the promotion of products or services to new customers – their implementation approaches will always differ.
Most people still confuse the two because they have not broken down the immediate goals and specifications of what their brand/business wants in the market. For either of the two to work well, you need to understand your brand's size, marketing goals, and values among other items.
In this blog article, we will have a quick look at what exactly is influencer marketing and how it differs from digital marketing and how would you package either of the two or both in your brand's strategy.
What Exactly is Influencer Marketing?
Gone are the days when we would all consider celebrities as all-time influencers for your brand. Whether, it's creating awareness about your brand, product, or any new service, celebrities were considered fast-time converters for businesses.
Influencer marketing is about influencing a consumer's purchase decisions and preferences. This is best done by monitoring and tapping into the current consumer behavior.
While we have a lot of people on social media who keep scanning and looking for items to buy, you'll realize that almost 70% of these groups of people prefer buying or approaching a person who relates to them through the type of content they are sharing – a complete stranger.
These people who create content that appeals to specific groups of people on social media are called influencers since they have that favor in online presence. The likelihood of consumers purchasing or interacting with your products and services is when it's done by someone they know, feel they know, or can relate with.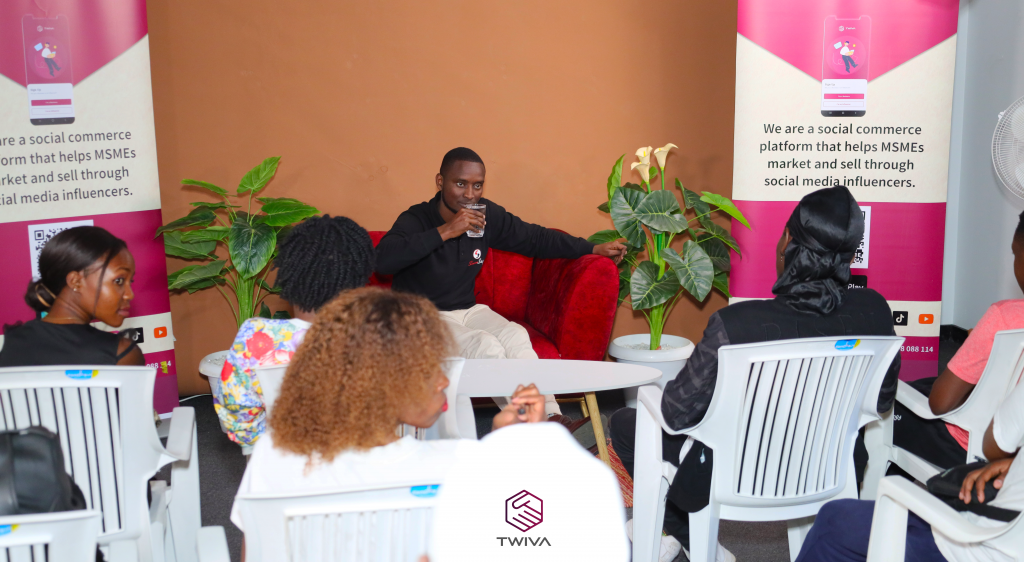 Content creators come in handy for brands that want to actively exhaust such advantages. Content creators are modern-day resellers who collaborate with brands to narrate to their different audiences about the brand's values, goals, and benefits.
In general terms, influencers are the accelerators of the current digital marketing spheres; whether it's on social media or just online, brands aim to collaborate with them as they hold the key to the exact target audiences, they are looking for in the market.
Marketers now use influencer marketing as one of the strategies to reach out to the most untapped markets digitally. Marketers target influencers depending on their niche, this helps them when analyzing the type of arsenal, they will aim to use in activating particular goals in the market.
Some of the most common influencers in Kenya are;
Podcasters
YouTubers
Streamers
Models
Authors
The relationship between influencers and their unique audiences will always tell you that these people command authority in powerful positions within their fields, hence, making consumers trust them a great deal.
What are the benefits of Influencer marketing
The advancement of the internet and the rise of Gen-Z influencers has expanded the influencer marketing sphere, as brands are now able to collaborate with a lot of active influencers who are ready can actually drive a conversion.
Here are a few noteworthy benefits of influencer marketing for you;
Improved user experience – A well-designed marketing strategy should always make your goals less disruptive to the user experience. Influencer marketing helps brands reduce the unpleasant nature of users/customers being bombarded with ads on feeds or stories. Influencer marketing places these ads within organic content, making their presence much more discreet.
Helps in Content creation – influencer marketing gives content creators an idea of what their content would look like. Influencers have worked so hard to build their brand, and this is done by utilizing simple content ideas that they can get as well as responding to what their audiences would want.
Allowing influencers to create content around your product or service and market for you will help your brand reach out to an additional market that trusts them more than you. This gives you time to relax a bit more.
What is Digital Marketing?
Digital marketing has many definitions in the market today, however, the simplest way to define this is "using digital channels to help you market products and services in order to reach consumers."
We all know about the itineraries of digital marketing; what you need to understand is that away from influencer marketing where influencers are the drivers of conversions for brands, digital marketing utilizes websites, mobile devices, search engines, social media as well as other similar channels.
Digital marketing crawls on all means of reaching out to customers with the wide traditional means and places them in a digital atmosphere with the hope of luring/enticing online customers to interact with your brand either in making purchases or any other goal offer.
Digital marketing is not done by anyone specifically like influencer marketing where influencers become drivers of promotions for the brand and its products. Here, most of the activities are done by the business, as most of the actions taken are meant to enhance its online presence.
What are the most commonly used digital marketing strategies for brands?
There are a number of digital marketing methods that your small business can implement in order to boost your online presence.
Let's take a look at some of the examples;
PPC (pay per click) – pay per click is a type of digital marketing strategy that majorly involves advertisers paying a fee each time someone clicks on their ads. This is mostly done when a brand wants to increase its website traffic and engagement. The cost budget for this will depend on how many clicks you get and how much they will be costing.
SEO – Search engine optimization or simply SEO is another type of digital marketing strategy that helps you rank high on google search results. This can help you when consumers are looking for specific items on google.
Content Marketing – Reach out to your potential customers through the use of content that is published on your websites and promoted through social media, and emails among other fast outlets.
Email Marketing – many small businesses have already incorporated this in their marketing strategy. As it still remains to be the most effective method to date. Email marketing allows brands and marketers to reach out to people interested in their brand or product.
What are the Benefits of digital marketing?
Unlike influencer marketing, digital marketing consists of both organic and paid content. This helps the promote themselves on their own platforms.
Some of the other benefits include;
Boosted Brand credibility – a strong digital presence gives your brand credibility as well as makes customers see you as a business they can approach.
Improves customer relationships – Digital marketing tools and methods give brands a fast and easy way of engaging with customers. This helps your brand gain a voice in the market as well as promote customer loyalty.
Allows your brand to stand out– As we have seen on SEO, digital marketing helps your brand rank higher when customers are looking for you. This also helps in boosting your performance away from competitors.
Influencer marketing versus digital marketing which way now?
A million-dollar question just for you!
We have broken down in detail the differences between influencer marketing and digital marketing as well as the benefits of the two, however, the answer to this question will depend on whether you already have a digital presence online.
If the answer is yes, then trying out influencer marketing for your brand will help reach out to as many prospective customers as possible. However, if the answer is no, then it would be wise to establish an online presence first, since influencers would require something to link back when promoting your brand or products to their followers.
The best way of utilizing influencer marketing and digital marketing is what will make your business succeed consistently. Our team of experts is ready to assist you in executing either of the two marketing strategies with the best approaches in the market today.
Talk to us today!