Influencer marketing in Kenya has greatly impacted on some decisive goals that marketers and sales executives target in the market today. Gaining momentum from a well-informed background in influencer statistics in Kenya, we can help you plan and strategize your next steps.
Regardless of what other brands and marketers are doing in the industry today, the global influencer marketing value is projected to have a net worth of at least 16.4 US Dollars by the year ending 2022.
This is one of the main reasons why many brands and marketers are massively turning to influencer marketing for its ability to produce fast and impressive results for their different reach-out models.
Before we start, do you think influencers are effective for you? What we want to get ourselves into will depend on how receptive and positive you are to the whole influencer narrative that we will be talking about.
Think about your favorite social media platform, you must have interacted with one, two, or many influencer-created feed posts. Relative to that you must have reacted to a countless number of ads, A lot, right?
It's a no-brainer to say that the reach that influencers are stimulating on social media is quite high. Sometimes this goes to an extra point of being searched for. These are among the many influencer statistics insights we will be dwelling on in this blog.
The advantages of working with influencers can also be narrowed down to these points;
They build trust
They improve brand awareness
They enrich your content strategy
They effectively reach your target audience
You can build potential winning partnerships with them.
But what are the trending statistics out there that would validate the hype around it? Buckle up as we now begin to dig deep into the influencer statistics that you didn't know in this blog; Most of which will just blow you away.
What are the Trending Influencer Statistics?
Something funny about social media is that, whether you are a well-established brand in the influencer marketing arena in Kenya or a complete novice who does not know where, how, or what to start with we have leveled up the best influencer statistics that can help you understand and most importantly boost your desire in embarking on an influencer marketing journey for your brand in Kenya.
70% of teens trust influencers more than traditional celebrities.
According to Think with Google, 4 in 10 millennial subscribers say that their favorite influencer understands them better than their friends.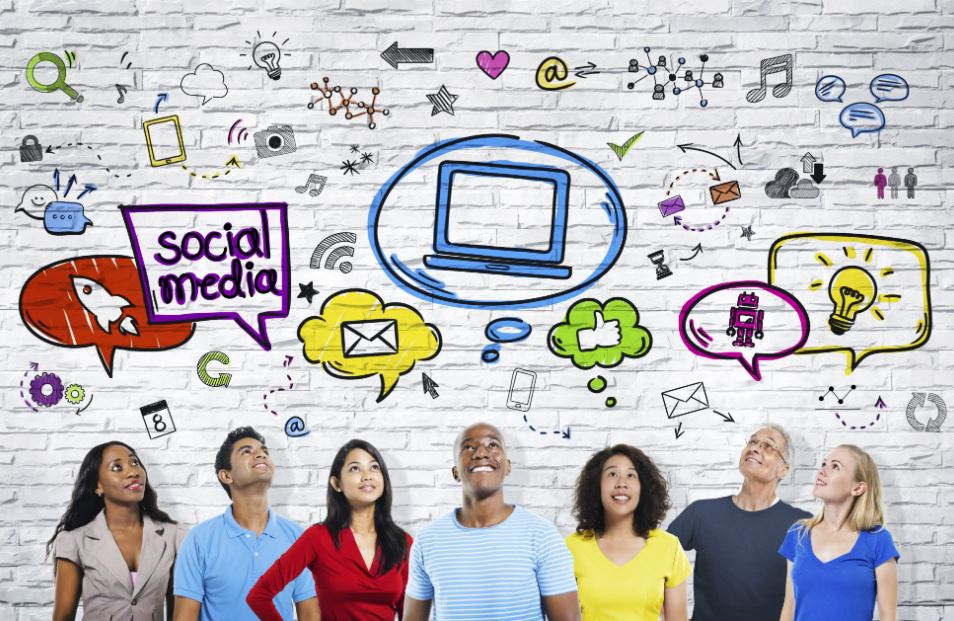 With the fast-growing impact of influencers on the growing generation, brands will surely find it hard to convince their prospective buyers while on the same level as influencers. Most of these influencers have built trust with their target audiences through their content unlike what brands can offer.
Therefore, if you are an active brand in Kenya, you must always monitor the influencer statistics that are prime with your brand demand.
In this regard, your brand will have to target influencers who can speak on your behalf in delivering the message/content type that buyers want to hear.
86% of Women Use social media for Purchasing Advice.
Guess what? These influencer statistics should be important for your brand in case you are targeting primarily women or they are within your scope of ideal customers.
According to social Pro daily, at least 53% of women made purchases depending on influencer posts. There are tons and tons of Businesses in Kenya that target women, this can be a loophole for you to make your business convert fast.
It seems if you want to lure women to buy your product or services, you must have a presence on social media and most importantly understand the type of influencers they are interested in. This is a vital aspect when it comes to marketing.
Businesses are making $5.20 for every $1 spent on influencer marketing.
According to an influencer statistics survey shared by The Influencer Marketing Hub in 2019, Most businesses that had invested in influencer marketing have had the biggest profit margins compared to those that don't.
Most businesses that have invested majorly in influencer marketing, with just the bottom 25% failing to generate revenue, have actually had positive results. These are brands that have understood the mechanics of influencer marketing, some entrepreneurs fail to succeed in this because they choose to work with the wrong influencers, who don't convert.
Influencer marketing in Kenya is the future of most brands that aim to grow in the space.
Read More on the Trending Updates on Social Media Platforms for Influencers here.
93% of marketers have used influencer marketing.
And guess what, this number will be increasing soon. Most marketers in Kenya have either invested in an influencer marketing agency or just an influencer who helps push their brand ideas online.
According to SocialPubli.com 93% of marketers want to or have implemented this strategy to market their businesses on social media. Businesses that have implemented this strategy are enjoying a wider share of new potential customers.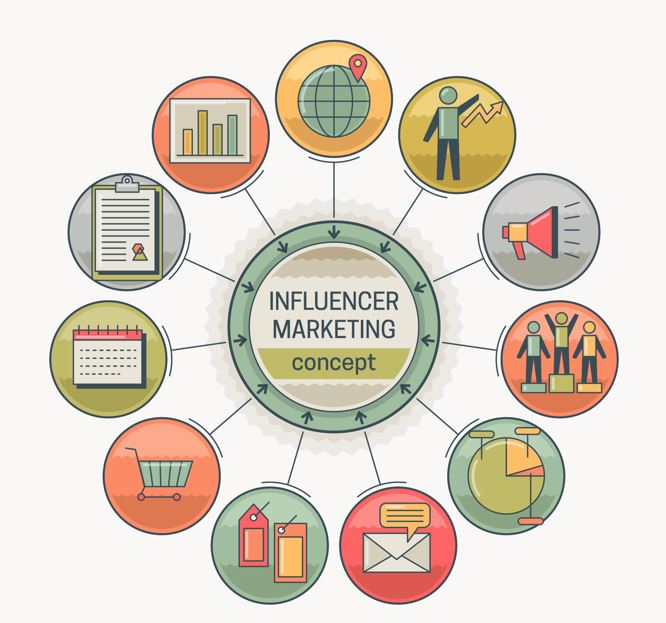 One the most identifiable features in this space is the growth of influencer marketing agencies both in Kenya and Globally. In 2021 alone, there existed more than 18,900 companies worldwide offering services related to influencer marketing.
This represented a 75 percent growth as compared to the previous year. As we have all seen from these impeccable influencer statistics, this type of marketing is becoming more important as time moves. The shift on demand for products is now settling on the influencer marketing factor that is creating an arguable narrative for most MSMEs.
In 2021, there were 18,900 companies worldwide offering services related to influencer marketing, representing a 75 percent growth compared to 2019. The growing importance of this type of marketing becomes even clearer when the market is considered.
In Kenya alone, we have less than 20 influencer marketing agencies.
By utilizing these influencer statistics as a brand, you will be able to boost your ROIs a great deal. Remember Most of your competitors might be having an idea about this and are heavily utilizing influencer marketing in Kenya.
Register with a successful Influencer marketing agency here.
Print Marketing is still lagging behind as social media marketing takes control.
Wondering which one is costly Traditional advertising forms or new age advertising strategies?
Well, from our influencer statistics in 2022 we discovered that traditional forms of advertising have been dominating the space for quite a while now. However, most brands are looking at them as old-era kind of marketing strategies.
With the growing market in Kenya, your brand will have an incredible return on investments through social media marketing as it's outpacing any traditional mediums, such a monumental influencer statistic.
Nano and Micro-Influencers are taking over the world of Advertising.
Going hand in hand with the aforenoted Influencer statistics you will realize that Nano and Micro-Influencers are taking over social media advertising by storm. Their high engagement rates and authenticity is giving brands a good advantage in gaining trustworthy consumer perspectives.
Among the most notable influencer statistics in Kenya is that;
Brands are utilizing Nano and Micro-Influencers 10X more than Mega Influencers – small influences are gaining popularity because they are guaranteeing brands results as opposed to Mega influencers who are proving uncertainty in conversions.
Nano and Micro-influencers are relatively costly. More so, their engagement rates have an impressive average of at least 5% proving it best for your brand. Mega influencers can only come in for your brand when your target is to drive sales, increase reach, and most often promote brand awareness.
Read Here on the Brilliant Tips About Working with Nano Influencers in Kenya for Brand Growth.
Most Social media consumers purchase items recommended by influencers.
Instagram and TikTok are among the leading platforms that your brand will experience this because of their ease of interaction with its users, no wonder the number is incredibly high. Influencer marketing in Kenya has affected the purchase decisions taken by consumers first.
Some of the leading brand's niches that are excelling on these platforms are Fashion, Beauty and cosmetics, food and household items, making the platforms leading topic for brand partnerships in 2022.
What are you waiting for?
Final Thoughts on the Trending Influencer Statistics in Kenya.
As we have seen, the Kenyan Market is already expanding and we cannot spare to ignore the influencer marketing space as brands. This type of advertising has proved to be way powerful and effective to use, but as an entrepreneur you must be keen with the type of influencer and social media platform you are using.
We have also seen that Nano and Micro-influencers are slowly shelving the influencer that Mega influencers have had in the industry for a while now due to their high engagements and delivery of results.
If you are a brand, you don't need a huge budget to work with Nano/Micro-influencers. Everything seen here resonates majorly with coming up with a well-structured plan and choosing the right influencers to work with you. Upon determining the success of your influencer marketing campaign with the said influencers will always depend on the goals you set.
If you are still having challenges, feel free to get in touch with our team at [email protected] , Tel: 0708 088 114 or visit our website www.twiva.co.ke to understand more strategies.