The world of social media is changing so fast. You must have noticed that there are hundreds and hundreds of people selling different products on social media.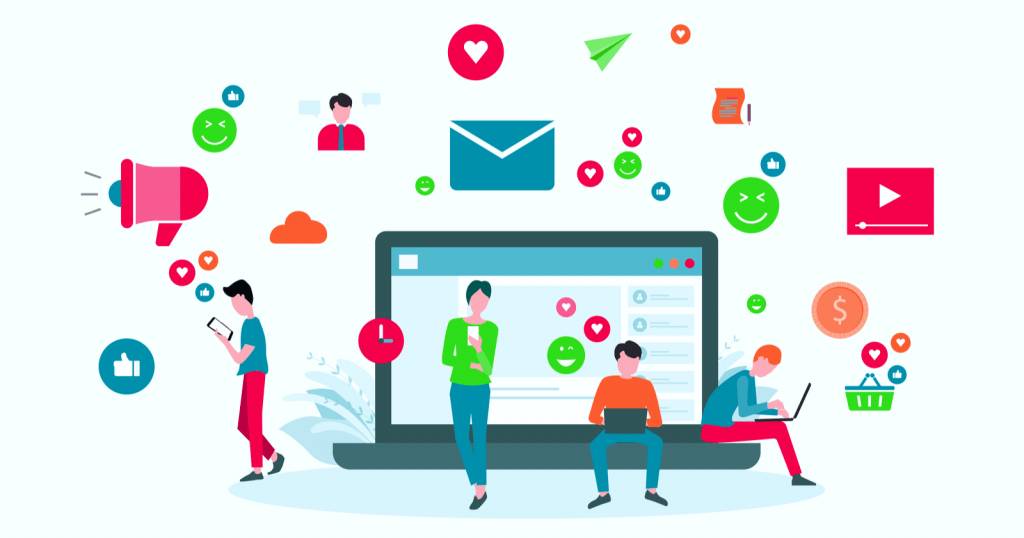 Well, this is just "Social Commerce". Twiva's social commerce platform enables your brand to list products for Free as thousands of Influencers start marketing and helping you sell your products.
In this blog, we are going to highlight the dos and Don'ts of investing in the Twiva Platform and why you should expect a boost in sales after joining Twiva.
Why Twiva?
As we have seen, social media has grown to a level where most interactions are not primarily for communication purposes only but for sales and marketing too. In a world where 4.70 billion social media users, equating to 59.0 percent of the total global population, spend at least 3hrs of their day on different platforms, convincing or influencing is not hard.
Content has changed the way we perceive social media as a place for regular updates and communications. It is estimated that at least 7 out of 10 social media users want to come back to a social media platform where they can find everything they need at once.
This is the main reason why some platforms such as Instagram introduced Instagram shopping as a way to keep its users glued on the platform. However, the challenge comes to small businesses that do not understand how to package content that can well attract prospective buyers.
Twiva's Social Commerce and Influencer marketing platform have partnered with content creators to drive sales for SMEs in Kenya. Sometimes, your brand might find it hard to reach out to customers at the right time or actually give them valuable content that can motivate conversions, this is why Twiva is here to help your brand stand out.
Social commerce is a very broad term that not all entrepreneurs in the SME sector mostly find hard to understand. As we go along, we will break down the social shopping process that can help you have a closer eye on social commerce.
How Can I join Twiva?
Imagine one influencer selling your products on his/her social media platforms each having an influencer engagement rate that is above 4% (The best you must get from an influencer).
Twiva gives your brand a chance to market and sell your products using thousands of influencers meaning thousands of shops on different social media platforms, unlike the one that you use.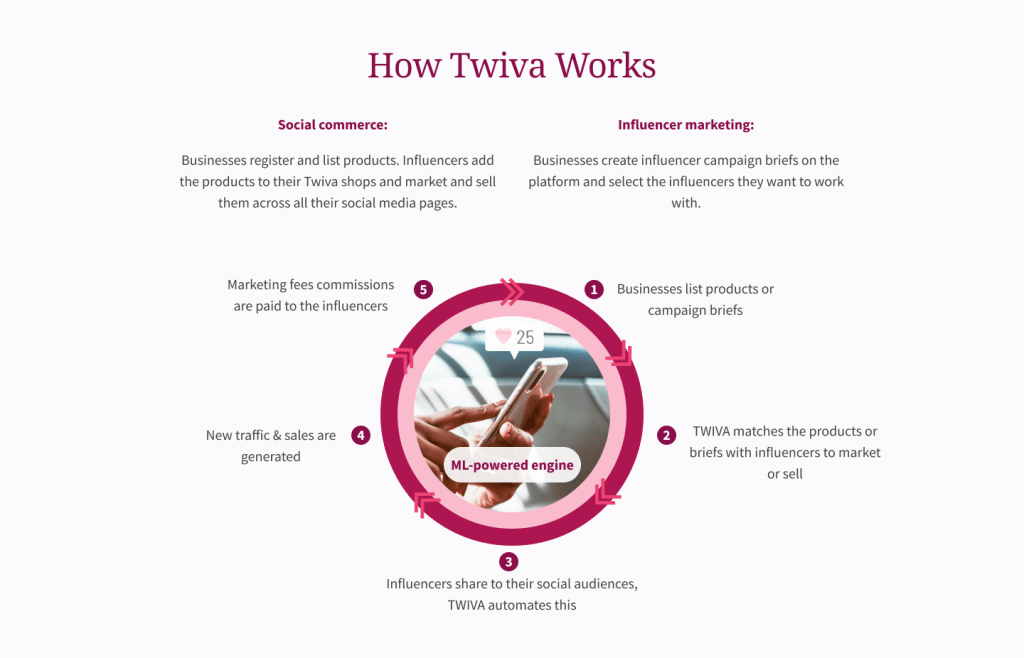 Joining Twiva has always been easy and Free for both businesses and influencers. So many platforms in Kenya would want you to pay an entry fee so that you can use their services. Here, a lot more is way easier now that the industry is wide and you just have to make a sale.
You shouldn't pay a single cent to join a social commerce platform in Kenya. The Twiva social commerce platform has been integrated into two main sites of market performance; the Twiva website and App.
Here are a few steps to guide you when Joining Twiva;
Sign up as a business.
Set up your business profile – ensure it reflects and describes your brand well so that influencers can know what they will be selling from you.
Start listing your products – this is where most brands fail. Listing products is easy until it comes to product quality. Most people on social media would want to purchase your product when it reflects some basic elements of being quality.
How do you level up on this? Ensure, you list images of the products you will be selling with quality images that will first attract influencers to add them to their Twiva E-shops as well as appeal to audiences on social media going to purchase the products from the influencers.
We have a digital studio that can help you create content!
Something important too, when it comes to listing, you need to give your products a description that can inform influencers what kind of captioning they can use in order to convince buyers to purchase. Make sure the pricing and product specifications are up to date.
Some simple details such as Product colors and availability (In stock and out of stock) are always important too. Twiva's social commerce platform will guide you on every step you take.
Hire Influencers – Once you have completed your profile, you can as well hire influencers to help you create your brand awareness. What you should not do is hire influencers because you see their numbers (In the following) is huge.
What we always advise other small businesses is that they should select influencers that match their brand and at least have an engagement rate that can really work in driving their marketing goals to success.
How will you know that? When influencers are registering on the social commerce platform, the platform picks their social media activities that include their engagement rates, niche type, interests as well as the type of content they create.
With this, you'll have ample time to assess who should or should not work for your brand.
Powerful Social Commerce App in Kenya 2022; How A Boutique Business Grew In Only Two Months.
How will I know if Influencers are selling my Product or making any Sales?
One of the most challenging yet interesting questions that many small businesses interacting with Twiva will always ask. Yes, sure, you can monitor what influencers are doing directly from the platform.

Twiva will show you the number of influencers selling your products and immediately after a purchase is done you will be notified either by email (ensure you register with a working email) or via SMS of pending delivery.
Here, Twiva will help you facilitate fulfillment to the client in waiting. However, the platform will be shifting to a more sustainable way that can help your business have a circular economic process in fulfillment.
What Next…?
Unlike other social commerce or influencer marketing platforms, Twiva works hand in hand with all influencer groups, (Mega, Micro, Mid- tier, and Nanos) who have the right needs that your brand should expect.
It's always hard to convince brands that Nano and Micro influencers are the right spot for them when it comes to activating more conversions, Mega influencers will always help you in creating good brand awareness because they lack that personal touch with their following on social media.
If you are a brand that has not yet or has joined Twiva, it's important to always be keen on the type of influencers you would want to hire for your campaigns. The social commerce bit where you'll only be required to list your products only ends there as you will only be waiting for notifications when purchases are done.
At the same time, small business owners have the chance to listen and learn from industry experts directly from the platform. A number of MSMEs Masterclasses have been done that have benefitted hundreds of entrepreneurs in Kenya.
When you maximize these tips, you will have the benefit of seeing your brand grow, build more awareness and boost your sales step by step as you continue with your other ways of traditional marketing.
For more information on how your brand can benefit from Twiva Today, you can get in touch with us at [email protected] or through a WhatsApp call line at 0708 088114. Find us as Twiva on all social media platforms.